Katherine Center is a speaker on and storytelling—how it works, why it matters, and why we should all read for joy.
*** NOTE! Katherine is not scheduling any speaking engagements between September 2020 and December 2020! Other than official events for her publisher, she's setting side time in the fall for writing her next book! 😀 She's still scheduling events for this spring and summer and also for the spring and summer of 2021! Thanks!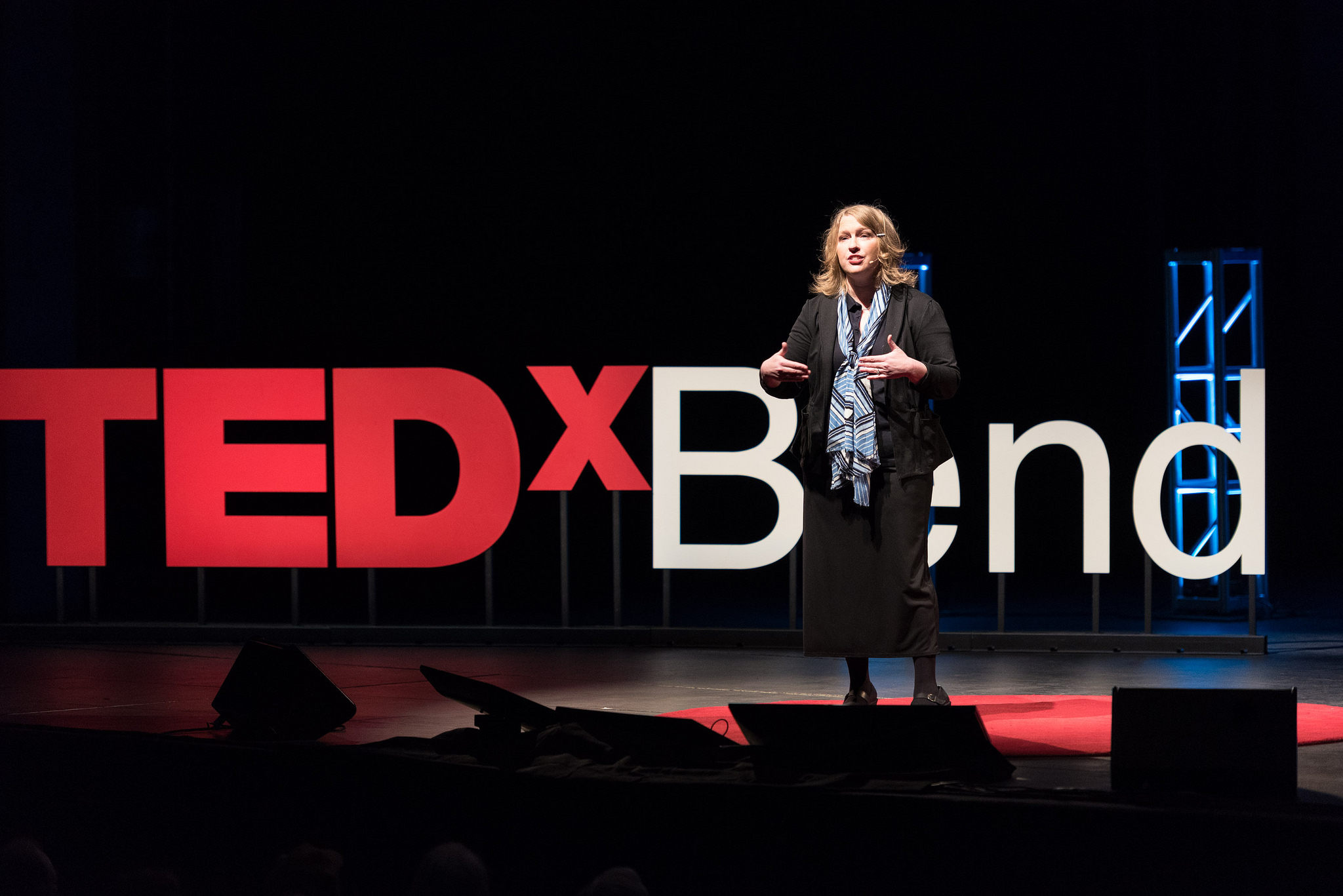 Photo credit: Tim Park
Watch the TEDx Talk!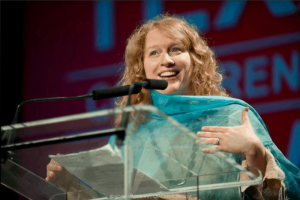 Katherine visits all kinds of groups, from book clubs to keynotes, and she is happy to bring her warm, accessible, insightful style to a wide range of topics—especially why we all need to read for joy.
Katherine speaks to groups all over the country about the power of stories: how they work and why they matter.
Sign up for the mailing list and be the first to know about new books! Subscribers also get exclusive content and insider info!
Will Katherine come to your book club? She'll sure as heck try! If you live in Houston, just get in touch! And if you live elsewhere, there's always Skype!
---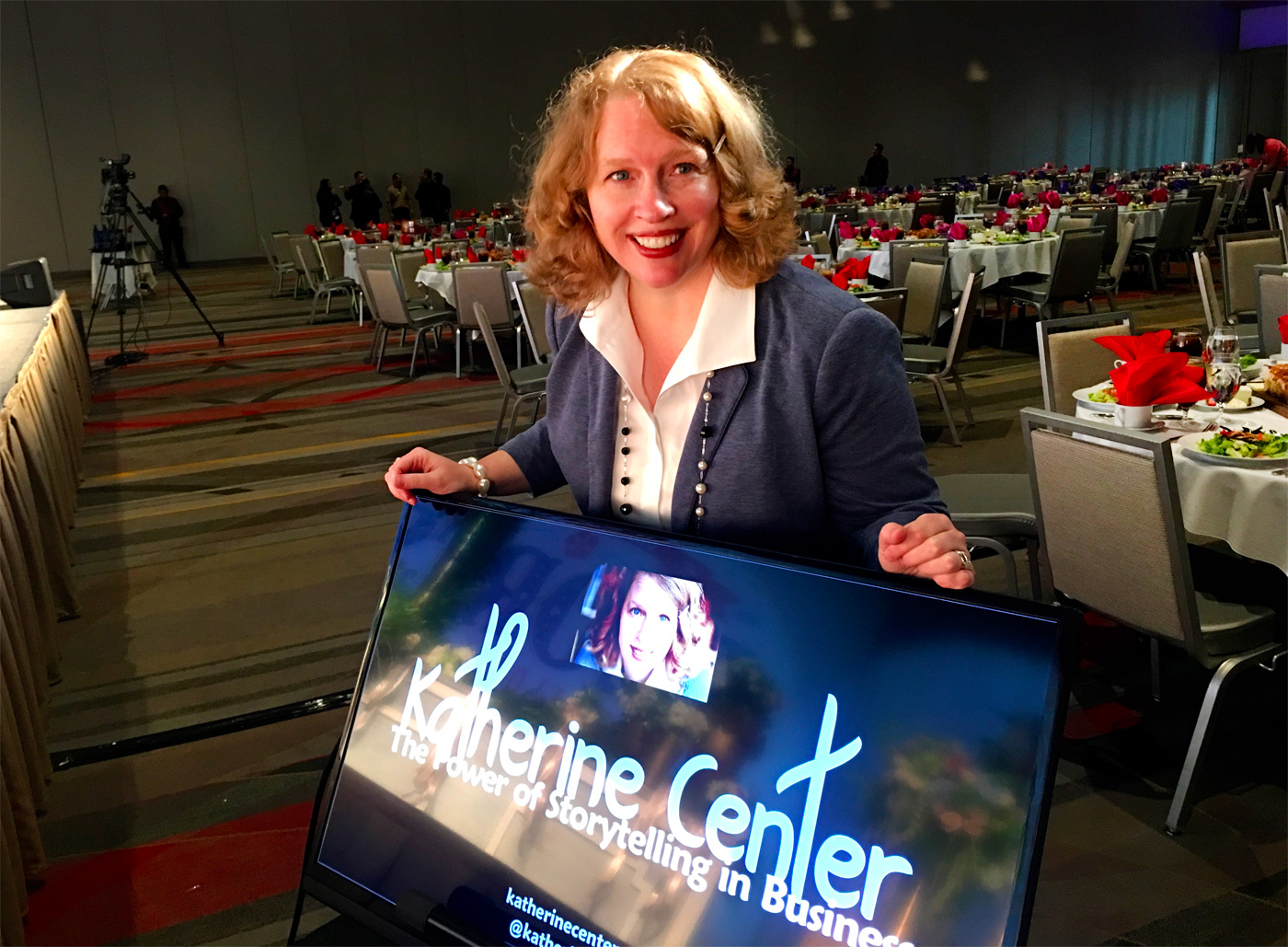 "After having Katherine at our book club, we are spoiled rotten. By the time she left, we felt like she was one of our dearest friends and we can't wait to have her back. . . . Our book-club will never be the same and I mean that in the best of ways. She made us want to be better readers, better listeners and better friends."
Wyn Bomar
Houston, TX
"It is so much fun to hear Katherine speak.  Her great warmth, keen humor and carefully plotted story-telling abilities just pull her audience right in.  You feel like she is speaking directly to you…and are delighted to be spending time with her."
Susan A. Lieberman, Ph.D.
Houston, TX
"Katherine was the keynote speaker at our Pink Partners luncheon.  She not only has a gift as a writer, but she is an incredible speaker, as well.  She is so talented at spinning a story—engaging and witty—I would have listened to her all afternoon."
Susan Rafte
Executive Director, Pink Ribbons Project
Houston, TX
"Katherine recently spoke at our Administrative Professionals Appreciation Day Luncheon.  She was a huge hit!  Her wonderful, easy-going speaking style and the great stories she told about writing books had everyone smiling and really appreciating their own jobs (which was an unanticipated bonus for the supervisors!)  Katherine is a local jewel who we are proud to have heard speak.  She inspired us all!"
Karen Daly
Assistant City Manager
City of Sugar Land, TX
"Katherine Center uses stories to illuminate the hidden hopes and dreams that we so often put on hold for motherhood or some other selfless service. Her wisdom and empathy shine when she addresses a group, and her skills as a raconteur make every minute enjoyable. Hearing Katherine speak is much like the experience of reading a great novel; she leaves the audience feeling enlightened, engaged, and completely satisfied with the well-crafted happy ending."
Lucy H. Chambers
Editorial Director, Bright Sky Press
Houston, TX
"Katherine has the innate ability to take the mundane, crazy, and complicated lives of women, especially moms, and turn it into beautiful prose.  Her writing develops her characters into people you truly care about, and hearing her speak about them brings them even closer to your heart.  Katherine's story of success is just as wonderful to hear–it's like when you crawl into your pj's and get to sit with your best friend and really get down to talking!!!  She is a rare gift to all those lucky enough meet her."
Gina Angulo
Houston, TX
"Katherine talks about her path to publication with the same humor and laugh-out-loud anecdotes that her readers love in her novels.  Her tone is easy-going and confiding, as if she's just visiting with close friends over a cup of coffee."
Rachel Gillett
Houston, TX
"Katherine Center kept the attention of all members of the audience (including several reluctant male attendees) as she told the story of her writing career.  She is not an author who looks down her nose at interested readers and listeners; instead, she makes us realize that we all have similar self-doubts and misgivings.  Our story and her story become the same, and we are delighted with her success."
Jenice Coffey
President, Friends of Sterling Municipal Library
Baytown, Texas
"Katherine Center is an entertaining, fabulously witty speaker, with the ability to pump life and energy into the smallest of stories. She was a hit at our book club!"
Selvi Ramirtha
Sugarland, TX
"With her honey-hued voice and warm personality, Katherine Center mesmerized our audience. She brought such humor and compassion to her talk that the many funny and touching moments were well-remembered after the evening drew to a close. Thanks to Katherine, we laughed through the tears, and she left us greatly anticipating her next reading."
Andrea N. Richesin
Editor of BECAUSE I LOVE HER and THE MAY QUEEN
San Francisco, CA

BOOK CLUBS
QUESTION: Will Katherine visit your book club?
ANSWER: Probably!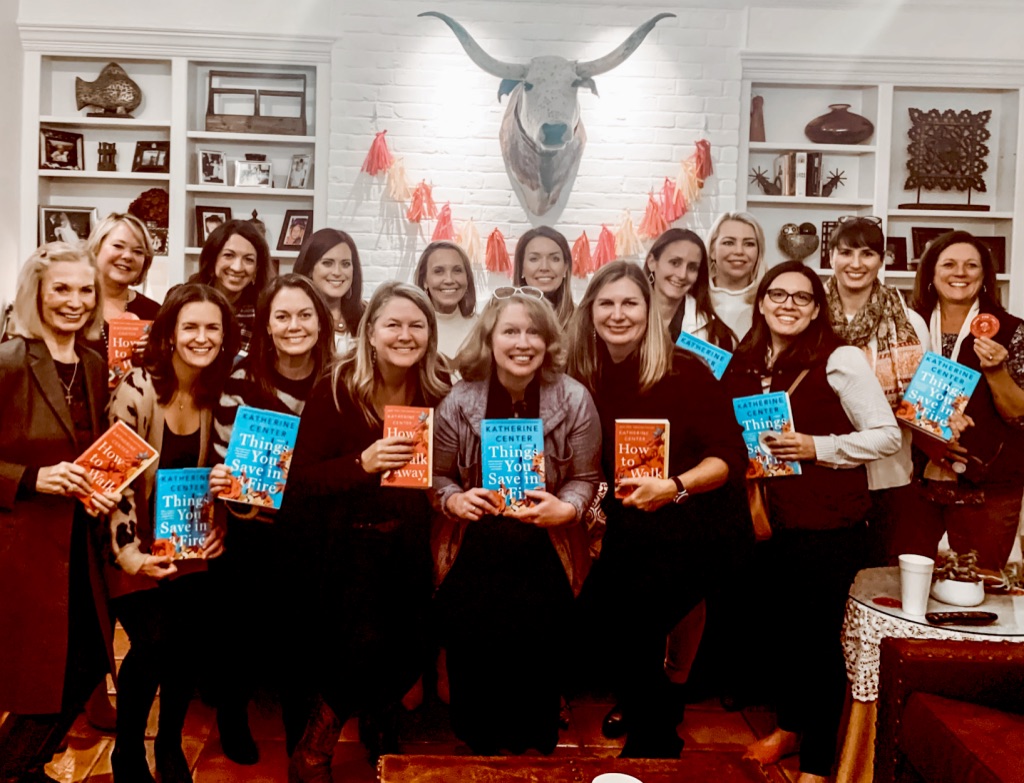 Visiting book clubs is absolutely one of Katherine's favorite things to do! Katherine's schedule is pretty busy these days, but if time permits, she always loves to visit book clubs (in or near Houston)—and no matter where you are, there's always SKYPE!
To get in touch, please contact Katherine.
SaveSave
SaveSave
SaveSave
SaveSave
SaveSaveSaveSave
SaveSave
SaveSave
SaveSave