Katherine Center's Everyone Is Beautiful is a hugely entertaining, poignant, and charming new novel about what happens after happily ever after: how a woman learns to fall in love with her husband–and her entire life–all over again.
Everyone Is Beautiful is coming out in paperback May 4, 2021 with a gorgeous new cover!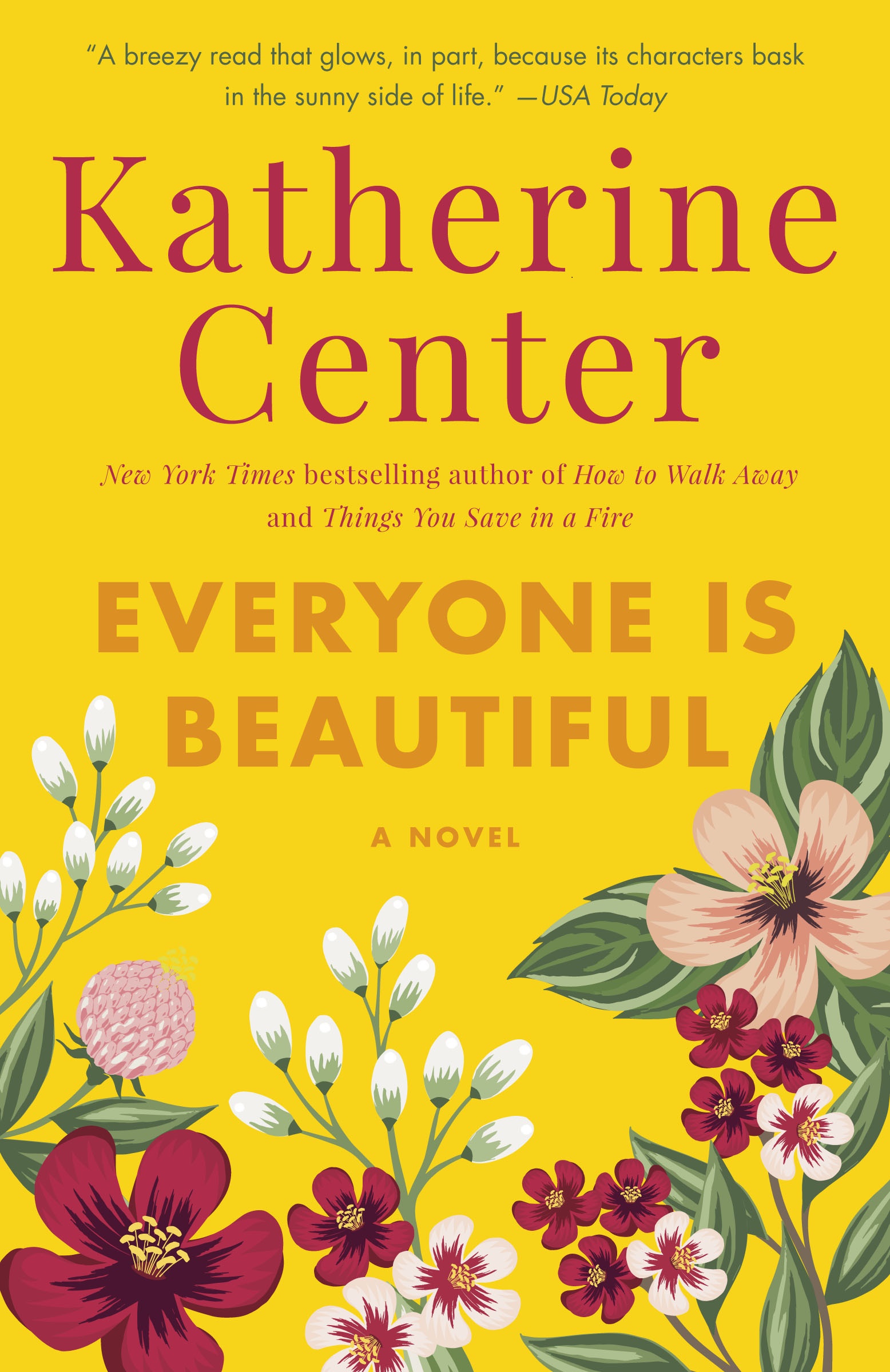 GET THE NEW PAPERBACK!
On sale MAY 2021!!
The original hardcover . . .
---
About The Book
Lanie Coates's life is spinning out of control. She's piled everything she owns into a U-Haul and driven with her husband, Peter, and their three little boys from their cozy Texas home to a multiflight walkup in the Northeast. She's left behind family, friends, and a comfortable life–all so her husband can realize his dreams. But somewhere in the eye of her personal hurricane, it hits Lanie that she once had dreams too. If only she could remember what they were.
These days, Lanie always seems to rank herself dead last–and when another mom accidentally criticizes her appearance, it's the final straw. Fifteen years, three babies, and more pounds than she's willing to count since the day she said "I do," Lanie longs desperately to feel like her old self again. It's time to rise up, fish her moxie out of the diaper pail, and find the woman she was before motherhood capsized her entire existence.
Lanie sets change in motion—but she also creates waves that come to threaten her whole life. In the end, Lanie must figure out once and for all how to find herself without losing everything else in the process.
Buy It Here

Praise for Everyone Is Beautiful
"What a clear-eyed rendering of the grimy, exhausting, beautiful mess that is early motherhood! I laughed, winced in recognition, and cheered wholeheartedly (sometimes out loud) for Lanie as she struggles to learn how to love everyone enough and still give part of herself to herself."
–Marisa de los Santos, bestselling author of Belong to Me
"This is a breezy read that glows, in part, because its characters bask in the sunny side of life."
—USA Today
"Endearing . . . Unpretentious, silly, and honest."
—People
"Everyone is Beautiful is a loving and hilarious portrayal of motherhood and marriage. Katherine Center has a keen eye and a fresh take on the joys and pain of a new mother trying to do everything right, and to be everything to everybody. You will laugh and relate, weep and rejoice on Lanie's journey of self discovery. I highly recommend the trip!"
—Adriana Trigiani, bestselling author of Very Valentine
"Everyone is Beautiful is for every woman who has ever struggled to find, hold on to, and nurture authenticity in the midst of that wild, messy, wonderful thing called motherhood."
—Brené Brown, #1 NYT bestselling author of Daring Greatly
"Center takes a woman at her most vulnerable time and sets her on a journey to find herself without losing what she holds most dear in a superbly written novel filled with unique and resonant characters."
—Booklist
"Katherine Center has written a novel that will strike a chord in the heart of any woman who has ever tried to raise small children . . . Center has a deft and humorous touch . . .Everyone is Beautiful will make you laugh out loud, even as you wince in recognition."
—Free Lance Star 
"Part mommy lit, part chick lit and part red hot romance. Readers, especially new moms, will identify with the main character's struggle to balance parental responsibility with adult needs and desires."
—The Examiner, Houston
"Lighthearted . . . In less deft hands, the horrors of the out-of-control Coates toddlers would resemble bad reality television, but Center's breezy style invites the reader to commiserate, laughing all the way, with Lanie's plight. Avoids the obvious cliches, while harkening pleasantly back to '50s-era motherhood humor classics like Jean Kerr's Please Don't Eat the Daisies."
—Kirkus Reviews
"Agreeable mom-lit … sparkling."
—Publishers Weekly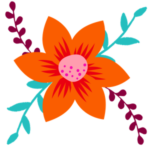 "Can I give six stars? I loved this book!! I read at least 10 books a month and stick with a lot of series. This book caught my attention because of the reviews and I took the chance. I cannot say enough good about it."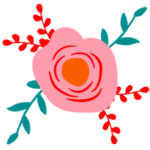 "This book. I did not want to put it down. There was no chapter end that I could say, 'Okay, I feel comfortable closing it for now, I'm content.' I just wanted to keep going."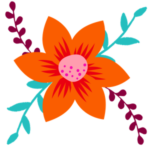 "The author's humor hooked me, but her understanding of passion, art, and humanity is what earns her a five star rating. I want to read more of her work!"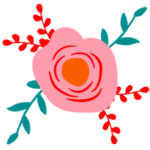 "THIS BOOK RULES!!! Every mom with kids needs to read this book. Katherine Center has a way with words and is funny to boot."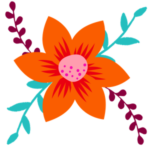 "Oh Katherine Center thank you for saying the things I think and feel but am afraid to say to even my closest friends."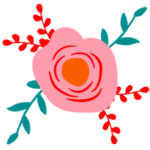 "I don't know what it is about Ms. Center's writing, but I feel as she really taps into the 'every woman.' She makes me laugh one minute and then writes something so moving the next that she makes it seem so effortless. "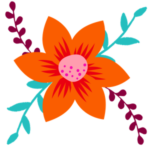 "Just finished this last night. LOVED it. I had so many moments of laughing out loud about her parenting experiences and thoughts. It was like reading all of the thoughts I'd had and talked about with my girlfriends. LOVED IT!"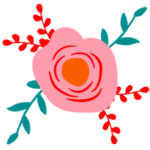 "Fantastic read—honest, funny, and real. I had never read anything by this author before, but stumbled upon a description of the book while browsing Amazon recently. I didn't expect to become hooked from page 1, but I was. Katherine Center has written a book that is funny in many ways—but is more often true. She perfectly captures what it is like to be a mom of small boys, what can happen to marriage as well as your sense of self after motherhood, and the importance of rediscovering who you are throughout your life. I *loved* this book, and I've discovered a new favorite author.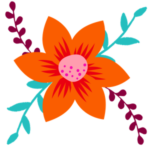 "It takes a special book for me to want to read something for hours on end, late into the night. Both of Katherine Center's books have done this to me. Highly recommended!"
READER REVIEWS
"I don't remember the last time I read a book in a matter of hours. I just devoured this. It was so good and so easy to read and I just loved it."
—LIZ
"This book makes my life feel important."
–SARAH
"What a thoughtful book! The mom stories were a blast! The overall story of a life and marriages (plural) was incredibly refreshing. Not my first book by this author but each one seems to become my new favorite."
—JANET
"It really was a beautiful read. I laughed. I cried. I related. As always Katherine Center made me feel all the feels."
—REGINA
"I went in blind because it really doesn't matter to me what Katherine Center chooses to write about, there's a pretty good chance I'm going to love it. To my pleasant surprise, this is a marriage strife book, one of my favorite tropes, and Center nails the slow building angst to perfection. It's thought provoking and motivating, and I absolutely recommend."
—ROBIN
"Truer words have never been spoken. This book was fabulous."
—KRISTIN
"Katherine Center is funny! I laughed out loud, literally, a half-dozen times during this book."
—LYNNE
"Sometimes it's just the right book at just the right time which produces a special kind of magic for a reader that can rarely be replicated… This book was that kind of magic for me."
—SARAH
"This book is beautiful. Every Katherine Center book I read, I fall more in love with her writing. This book was lovely to read."
—CRISSI
"Absolutely laugh out loud and engrossing."
—N.G.R.
"Would have given more stars if I could!! It seems like every book by Katherine Center is beautiful. Magical. I've almost read them all now, thinking each book can't possibly be as spectacular as the last one I read—but then it is! They make you laugh and cry. This book is no exception—but this one is so real and full of things that actually happen in real life but she makes them beautiful and funny. And along the way you believe it—that things really are ok no matter how messy or imperfect they might seem . . . It was just a joy to read."
—PRISCILLA
"A great read about real life. All the messy and beautiful parts. Five stars because I loved it from the start and never wanted to put it down and didn't want it to end."
—CHALEA
"I have become addicted to Katherine Center's books. She is an excellent author and her stores are just beautiful."
—RITA
"Another great book by Center, I can't decide on a favorite but this very well could be it!"
—CHRISTY
"Another great one! I. Just. Love. This. Author!!!"
—TAMMY
"This is my 3rd book by this author & again I am more than pleased! This writer to me has a way of pulling the reader in & making that person want to feel all that self accomplishment as her characters . . . the way she writes just triggers something inside me & makes me want to do, feel, be a better version of myself."
—T.T.
"I just read Everyone Is Beautiful and it was such pure joy!  I was so tired and ready for a nap but picked it up to read a chapter or two and ended up finishing that night. I could not put it down!"
–MINETTE
"The story is very relatable, and I recommend it to any woman who wants to reclaim their true beauty, to (tired) moms with little children, and anyone who wants to fall in love with their partner all over again. It's a very fun book with a great message that left me feeling good."
—GENEVIEVE
"Absolutely LOVE her books. Each story speaks to my soul."
—JESSICA
"I made a copy of the last paragraph of this book and taped it to the inside cover of my journal. It's one of my favorites."
—CARRIE
"The situations and feelings and reactions were so real, I felt like I was there with her in the struggle. Great book!"
—KATHIE
"A treat to read. I don't usually like a book if I don't find a single character to be likable. I need to be able to relate to at least one character. Imagine my delight when I found myself liking every character in this book! I wanted everyone to find happiness, even the weird guy at the gym! Very enjoyable read!"
—MELISSA
"What an excellent, excellent author Katherine Center is! I love her writing; her dialogue, her humor, her characters (though I def didn't like Peter)… everything she puts in her books is honestly just EXCELLENT."
—NOUR
"I loved this book so much that I had tears in my eyes when I finished. It's a story about motherhood and marriage and life and beauty and friendship and so many good things. It's a quick read, and it sure packs a punch. I love the way Katherine Center tells a story."
—SHELBY
"LOVED this on audio! I'm moving on to my next by this author!"
—TERI
"I got hooked on Katherine Center after Things You Save in a Fire. After reading Everyone Is Beautiful, I can say I'm smitten. . . . . This is not a romance novel (if you were worried). It's a life novel."
—DEBRA
"Loved every minute of this book! Marriage, children, parenting, family of origin and how it shapes us – it's all here with laugh out loud moments and poignant, simple truths."
—ELIZABETH
"The questions Lanie faces are the same ones we all do. Can we reconnect with our younger dreams? When did being something for someone else mean that we didn't have time to be what we need to be for ourselves? At some point, isn't important to say "no, I need to do this for me?" And, can you keep it all together at the end of the day? This was well written, an easy, fast read with plenty of questions to ponder at the end of the day. You'll be glad you read it."
—AC
"This book had so many funny relatable mom truths! I loved the real mess depicted and the straightforward thoughts of the narrator!"
—HOLLY
"Being a mother of three sons, I could totally relate to this book. It was hilarious and lighthearted and ended with a wonderful message."
—JENNIFER
"2019 has been my year of discovering Katherine Center. She has a way of making you fall in love with the characters in her stories and really caring for them . . . I've absolutely loved every book I've read by her and I can never put them down. I'm hooked! One of my new favorite authors."
—KATELYNN
"I started this at 1230 pm and finished it at 7:55 pm, sitting on my porch. A day well spent. A witty, funny, serious story of the real side of marriage and motherhood."
—TERRI
"Excellent read and great message."
—LYNN
"This is an easy, fun read about parenting and marriage, self and discovery. For all the moms in the trenches- the diapers, butt-wiping, peeling of cuties and oranges and cutting of grapes and apple slices, the "how long has this cheerio been in my hair" to "when was the last time I shaved my legs" trenches, this is a book for you."
—ANDI
"I am really enjoying Katherine Center books. This book was engaging as were the characters. It gave me a lift."
—CHERYL
"Well written and funny, Katherine Center finds the humor in the stressful daily routines of a housewife and mother of three boys who has realized she needs to find herself before she's permanently buried under the need to support everyone else in her life. Absolutely laugh out loud and engrossing."
—NOMOSF
"One of the pleasures of reading anything by Katherine Center is feeling as though you've made some new friends. And the friends in Everyone Is Beautiful are so true-to-life without unhealthy baggage or personality disorders."
—GUIDA
"Don't peek but the last paragraph is so insightful and poignant I had to read it several times. I now need to gobble up every book that Katherine Center has written."
—DEB
"For all the moms in the trenches- the diapers, butt-wiping, peeling of cuties and oranges and cutting of grapes and apple slices, the "how long has this cheerio been in my hair" to "when was the last time I shaved my legs" trenches, this is a book for you."
—ANDI
"Wow! It is very unusual for me to find a book that makes me laugh out loud…parts of this did. The rest was just so well written. The book covers a wide range of emotions that we all go through as young wives and mothers. Just an awesome book!"
—DOREEN
"So many truths in this book about being a mom. I enjoyed her discovery of what true beauty is all about!"
—SHERI
"Every young mother should read this book. I loved it as an "old" mother. There were times a chuckled while reading ( in fact a lady asked me what I was reading while I was waiting getting my oil changed—she said it looked like I was really enjoying the book). Yes I, too, flew off the back of a treadmill at the gym. Story line and characters are believable. I have loved every book this author has written."
—CHERYL
"I was thrilled with this sweet book about the not so glamorous sides of motherhood, wifehood. Every young mom will benefit from its honest look at what life is really like."
—CHRISTIE
"I loved this author. I read Things You Save in a Fire, liked it so well, I began reading this book the same night, and finished it in two days. The author has this melancholy cadence that feels like you're drinking coffee and listening to an old friend regale a story. It was a very quick read and the characters were captivating."
—MARY
"I was very happily surprised by how much I loved this book. It took all the joys of parenthood along with all the awfulness involved and created a story that was both hilarious and heartbreaking at the same time. The subject of the book is a REAL woman that real women will understand. She struggles with her weight, she struggles with the loss of identity that many women face after having children, and she struggles with her relationship with her husband. She knows she needs to change her life, but she's not sure how. Through a series of big decisions she's able to re-learn who she is, and how to love the life she has, along with the people who are part of it.
After finishing the book (very quickly, I might add) I was left with a sense of happiness, hope, and a love for all the moms, dads, kids, and everyday people out there!"
—SUSAN
"There were so many things happening at once and it was just an overall great book, written by someone who really understands marriage and motherhood. I am reading her other books now!"
—MARJORIE
"I love Katherine Center's books. They all deal with serious things but in a light-hearted way. While telling a great story about change and true beauty, Center also made me laugh a few times with the stories of the three boys."
—LAURA
"Just what I needed. I loved this book. The main character is so real and relatable. I loved all the sarcastic humor (not too dark, but definitely not the cheesy hallmark variety… just real)."
—REBECCA
"Katherine Center has a way of writing characters I identify with, and she REALLY hit the nail on the head for me with Lanie. While my 3 kids aren't quite as close in age as Lanie's, six and a half years ago I moved to a new state where I knew no one and had 3 young kids and a husband who worked constantly and who didn't understand why I had so much trouble adjusting to having "mom" be my whole identity. I basically WAS Lanie.
Even tho my youngest is 7 now, this book touches on so many parts of early motherhood that I remember as if they happened yesterday. It captured exactly how I felt in the 6 years I spent as a stay at home mom. When Lanie realized she'd finally found something she loved to do that was for HER, I suddenly had tears in my eyes because I remember when that happened to me not that long ago.
In short, I loved this book. No surprise, because I love ALL of Katherine Center's books."
—LAUREN'
"I was searching fruitlessly for a book that would grab me and suck me in when I came across "Everyone is Beautiful." It's not new, so I don't know how I missed it. At the risk of sounding trite, this book made me laugh and made me cry. Katherine Center really captures the humorous and terrifying experience of being a young mother, especially the young mother of children with 'noodles.' Some of the mischief her boys get into is so real and so funny that I was, at the risk of sounding trite again, laughing out loud. Her writing style is straightforward, yet manages to be poetic without getting dragged down by beautiful language. She sneaks the 'literarY' aspect into her sentences. The plot was a wild and ultimately uplifting ride. When I finished, I was relieved to see that she's written other books, and I just started "How to Walk Away." Thanks for writing, Katherine Center, and please don't stop!"
—COLLEEN
"I laughed hysterically and also cried. This is not a well thought out review but honestly I really enjoyed reading the book and felt my own heart a little healed by her own journey."
—JENNIFER
"I loved all the characters, especially the fellow young-mom friend Lanie meets on her first day in Cambridge, and while I love that this book is about a 30-something mom rediscovering her own identity, I really love that part of that identity includes rekindling her faltering sense of romance, which pays off spectacularly, albeit after a few tears."
—STEPHANIE
"This book is like the bright-eyed, adorable shelter dog you take home hoping it will become a wonderful companion. And it is."
—MICHELLE
"I loved the message of this story. An imperfect heroine and protagonist. A couple seemingly broken. Anything with having us worth fighting for."
—A. GRANGER
"I really enjoyed this book. Laugh out loud funny, very relatable & not too predictable!"
—MAGGIE
"Having raised three boys I could relate to the constant mayhem and hilarity of Lanie's life. I enjoyed the thoughtfully created characters and their development, especially that of the momzilla from the park and the mean neighbor. As I am learning, Katherine Center has a knack for a clever and unpredictable storyline that will keep you glued to the novel and an ending that may surprise."
—KAREN
"This book is such a raw real view of how women, especially moms, view themselves so critically. This was a light, easy read and I enjoyed it from start to finish."
—CRYSTAL
"I loved this book. Thanks for the reminder they I need to train my eyes to look for beauty!"
—JESSIE
"Another really delightful novel by Katherine Center. Lanie's day-to-day with three young children had me laughing out loud and simultaneously sort of grossed out. Haha. I love that she was able to find activities just for herself outside of motherhood and as a result, find what makes her happy and whole."
—HILARY
"A book about a mom of 3 very young boys who has lost herself, her body is no longer her own and feels so insecure in her skin. This book was about rediscovering herself, appreciating her husband and marriage more and trying to feel more confident in her skin. I really enjoyed this book. Highly recommend."
—ASHTON
"Katherine Center draws the portrait of an overwhelmed mom and an underwhelmed (or overburdened) marriage beautifully. I laughed out loud several times, and found myself nodding over and over again with her spot-on human observations."
—JENNIFER
"I found myself laughing out loud just as I did in the first book and 'noodle' has become new terminology in my household."
–AMBER
"I just today finished reading it and I loved it !!!"
–JENIFER
"This is the third book I have read by Katherine Center and I think my favorite – a very gifted writer in my opinion. This one had more humor than the others as she described her children's behavior. So real, you can tell she loves and has actually been with children. I do not choose to give away the ending but I will say the book glows with love in many situations."
—KATIE
"Loved Everyone is Beautiful!  What a lovely, nitty-gritty, poignant, hilarious description of the madness family life can be–with a lovely love story to boot!
–ABIGAIL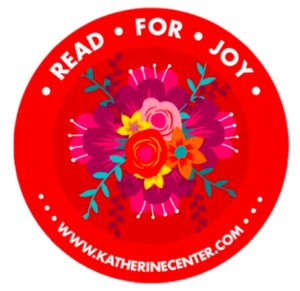 Here's the trailer for Everyone Is Beautiful:

Read an Excerpt:
Chapter One
The day I decided to change my life, I was wearing sweatpants and an old oxford of Peter's with a coffee stain down the front. I hadn't showered because the whole family had slept in one motel room the night before, and it was all we could do to get back on the road without someone dropping the remote in the toilet or pooping on the floor.
We had just driven across the country to start Peter's new job. Houston, Texas, to Cambridge, Massachusetts. I'd had the kids in our ten-year-old Subaru the whole drive, two car seats and a booster across the back. Alexander kept taking Toby's string cheese, and the baby, except when he was sleeping, was fussing. Peter drove the U-Haul on the theory that if it broke, he 'd know how to fix it.
On the road, I was sure I had the short end of the stick, especially during the dog hours of Tennessee. But now Peter was hauling all our belongings up three flights of narrow stairs, and I was at the park, on a blanket in the late-afternoon shade, breast-feeding Baby Sam. Peter had to be hurting. Even with our new landlord helping him, it was taking all day. And I was just waiting for him to call on the cell phone when he was ready for us to come home. Or as close to home as a curtainless apartment stacked high with boxes could be.
We 'd been at the park since midmorning, and we were running low on snacks. Alexander and Toby were galloping at top speed, as they always did. I'm not even sure they realized they were in a new park. They acted like we might as well have been at home, in Houston, the only place they'd ever lived. They acted like the last five days of driving hadn't even registered. I, in contrast, was aching with loss.
I didn't like this park. Too clean, too brand-new, too perfect. The parks at home had character—monkey bars fashioned like cowboys, gnarled crape myrtle trunks for climbing, discarded Big Wheels with no seats. And we'd known them backward and forward—every tree knot, every mud hole, every kid.
This park, today, felt forced. It was trying too hard.
I surveyed the moms. Not one of them, I decided, was a person I wanted to meet. And just as I was disliking them all and even starting to pity them for having no idea what they were missing, park-wise, Toby—my middle boy, my sandy-haired, blue-eyed, two-year-old flirt—watched a younger kid make a move for the truck in his hand, and then, unbelievably, grabbed that kid's forearm and bit it.
The little boy screamed as Toby pulled the truck to his chest. "My truck!" Toby shouted. (He always pronounced "truck" like "fuck," but that was, perhaps, another issue.)
And then, of course, all hell broke loose.
I jumped up, startling the baby out of a nap and off my boob. I ran across the park, wailing baby on my shoulder, shirt unbuttoned, shouting, "Toby! No!" Toby saw my horrified face and instantly started to cry himself—though he was no match for the little kid he 'd bitten, who was now screaming like he was on fire. His mother, too, had sprinted from her perch, dropping her purse on the way, and was now holding him as if he'd been shot. "Is it bleeding?" she kept asking the boy. "Is it bleeding?"
It was clearly not bleeding. Isn't that the number one rule of parenting?  Don't Make Things Worse?
All the other parents, meanwhile, had gathered around us to see what the heck was going on. My shirt was hanging open, the baby was still shrieking, and I remembered from one of those parenting books I used to read—back when I used to do that type of thing—that when a child bites, the parent of the biter must give attention to the bitee. I turned toward the little boy and reached out to comfort him, and, at the same moment, his mother actually tightened her grip on him and rocked away from my hand so that I missed him altogether. As if I myself had done the biting.  As if I were about to attack again.
I regrouped. "I'm so sorry about that, sweetheart!" I said to the boy, who was not, you might say, in a listening mode. Next, I tried his mother.  "I'm so sorry!" I said. "He 's never done that before!" She was staring at me, but not at my eyes, and it took me a second to realize that it was, in fact, my uncovered magenta nursing bra she was looking at. I buttoned my shirt and started to try again when Alexander took that moment to push Toby down and take the very truck that had started all this commotion.
Toby let out a wail like a scalded dog, and Alexander threw the truck with all his might into a nearby bush. "No biting!" he said, pointing at Toby. "Biting is rude!" Toby got up to run after the truck and soon they were both tangled in the bush, wrestling for it.
Here was a moment when I was truly outnumbered. With two kids, in moments like this, you at least have an arm for each. With three kids, you're just screwed.
"Stop it! Both of you!" I shouted, sounding just like my own mother had years ago when she had been outnumbered, too.
And then, I did the only thing I could think of. I set Baby Sam down on the sidewalk—at ten months, he wasn't crawling yet, or even thinking about it—stepped into the bush, took the truck, and wedged it high in the branch of a tree. Then I grabbed the two boys by the scruffs of their necks, dragged them to our blanket, sprinted back over to my now almost-purple-with-hysteria Baby Sam, picked him up, put him on the boob, and then marched back to where the boys were.
"Anybody who moves off this blanket gets a spanking," I said in my meanest mom voice, sounding for all the world like a 1930s gangster. It was an empty threat. Peter and I weren't spankers. And I wasn't about to spank anybody in front of the still-gaping crowd of Cambridge parents ten feet away. But, honestly, what else was I going to do? Send the boys to their room? I wasn't even entirely sure where our apartment was.
The bitee and his mother eventually gathered themselves up and limped out of the park, giving us the cold shoulder the whole way. It occurred to me that park etiquette probably dictated we should be the ones to leave. But, since we were waiting on Peter, we stayed. I tore open some cheese sticks. Alexander and Toby soon forgot about the whole thing—though not until after I'd given them the best talking-to I could muster about how we all had to work together in this time of transition—and they were back on the swings in no time. Alexander, sweetly, got down again and again to give Toby another push.
The old crop of parents trickled out, replaced by the after-work crowd. This batch was preppier and wealthier—pushing Bugaboos and carrying $200 diaper bags. One woman caught my eye as someone I might like to be friends with. She wore stylishly frayed khakis and clompy leather sandals. I kept an eye on her and willed her to come over and talk to me. The bitee 's mother excepted, I hadn't talked to an adult since ten o'clock that morning, when we'd said good-bye to Peter.
And then she did come over. Her daughter toddled up to our blanket wanting to look at Baby Sam, who was now eating from a spilled constellation of Cheerios in front of him. The mom stood beside us, and I squinted up at her in the late-afternoon sun. I could tell she wanted to ask me a question. And from the way she was composing herself, I guessed it was a good one. I was hoping for "You're new here, aren't you?" or something like it. Something that might lead to a real moment of exchange between the two of us, or, at the very least, a phone number from her and an invitation to call. I'd only been away from home six days, but already I was hungry for friends.
She did have a question for me, it turned out. And it was not about how long I'd been in town. Tucking her hair behind her ears, she squatted down next to her toddler—who was now picking up our Cheerios one by one, too—took a gander at me, sitting next to my ten-month old, and said, "When are you due?"
Here is my policy on that question: Don't ever ask it. Even if you're talking to a woman who is clearly about to have quintuplets. Just don't ask. Because if you're wrong, you've just said one of the most horrible things you can say to a woman. If you're wrong, you've ruined her week—possibly her month and even her year. If you're wrong, she will go home and cry, and not even be able to tell her husband what she 's crying about. He 'll ask over and over as she lies facedown on their bed, and she 'll have no choice but to say, "It's nothing," and then, "Please, just leave me alone."
This woman in the khakis, she was wrong. And I did go home and cry, but not until much later, because just at the moment she spoke, before I had even settled on a response, another woman approached us and leaned in to peer at me.
"Lanie?" she asked.
I met her eyes. I was pretty certain I didn't know a single person in Massachusetts, and so, given the circumstances, it was amazing, even to me, that I recognized her. It was Amanda Hayes from Houston, my high school's favorite cheerleader, and, even all these years later, she had not changed at all. If anything, she looked better. But still exactly as blond, lean, and smooth as she had been years ago. She might as well have been carrying pom-poms.  …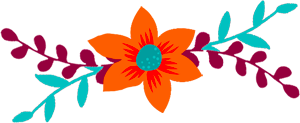 SaveSave
SaveSave