NYT and #1 INTERNATIONAL BESTSELLING AUTHOR

#1 NYT BESTSELLING AUTHOR

#1 NYT BESTSELLING AUTHOR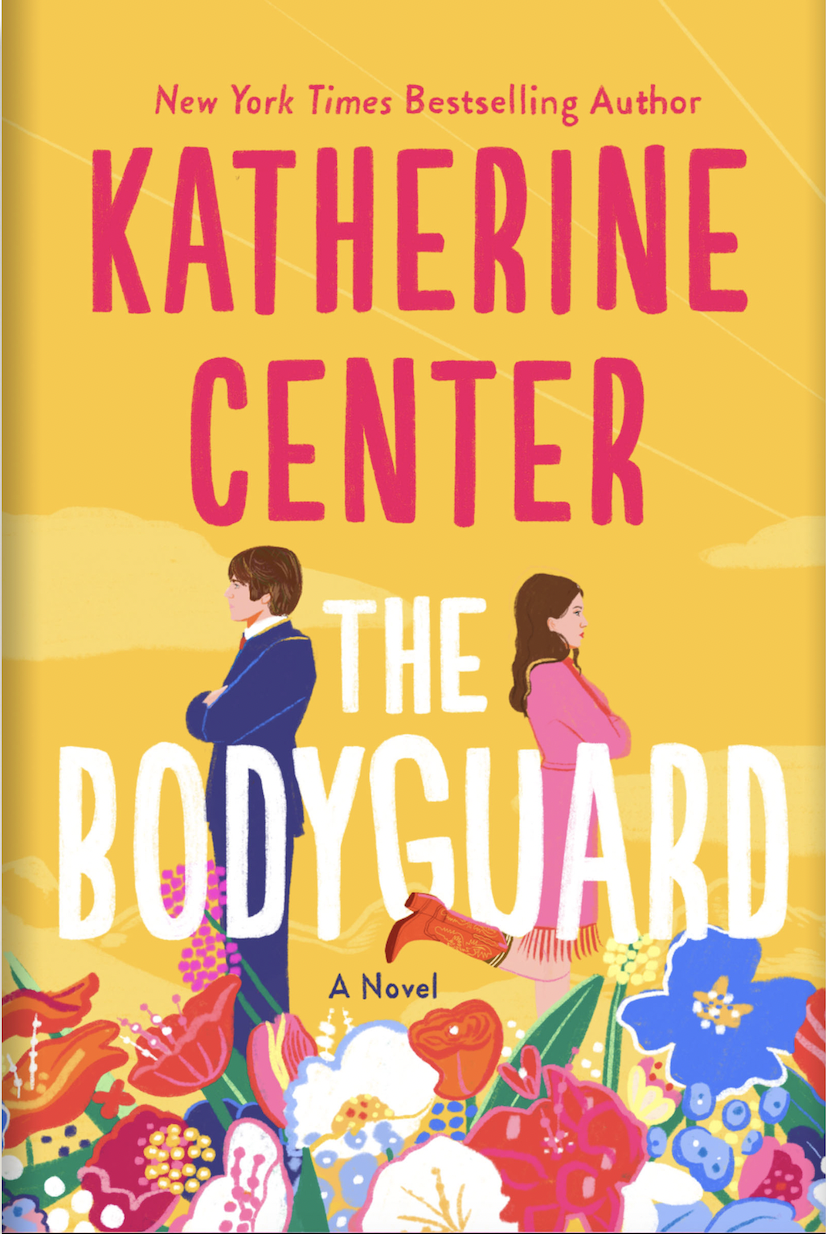 – – – ON SALE JULY 2022! – – –
Give yourself something to look forward to!!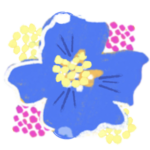 "Absolutely, unequivocally delightful."

#1 NYT BESTSELLING AUTHOR JODI PICOULT
"An irresistible, delightful, perfect read. Clear the calendar, settle in your favorite chair and enjoy every amazing word. Then tell your boss you're going to need the next day off, because you're going to want to read it again!!"
"I sit down with a Katherine Center novel the way many do in front of a favorite holiday meal: with salivating, wide-eyed anticipation. As always, Center's writing wallops readers with wisdom, with, and a deep understanding of her dimensional characters. And The Bodyguard is pure, unvarnished delight. It sparkles bright with flirtation, banter, and the all-encompassing thrill of falling in love over a thousand tiny moments of connection. I closed this book with the biggest smile and the deepest, satisfied sigh."
NYT & #1 INTERNATIONAL BESTSELLING AUTHOR CHRISTINA LAUREN


READER REVIEWS

"I literally want to MARRY this book. I read the entire thing in one sitting and now I don't know what I will do without Jack, Hannah and even "Bobby" in my life anymore. This love story will go down in history as one of my favorites ever! Highly, highly recommend preordering this one!"
—MISTI
"Another knockout book!"
—KATIE
"It's such a thrill that Katherine Centre has written an unpredictable story about a-typical MCs. After reading about a million books thus far, it's hard to get surprised by a novel, harder still to fall completely in love with the story and the characters. And yet, Center has done it again … made me laugh and cry and gasp in surprise. Hands down one of my favorite reads this year."
"Katherine Center does it again! I smiled straight through reading this book. It's that happy and swoonworthy. And the best sign of a good book? I want to reread it immediately!"
—JENNIFER
"The Bodyguard is my new favorite Katherine Center book! It was the feel good story I didn't know I needed. I smiled, laughed and fell in love with all the characters. Highly recommend!"
—DEV
"Well Katherine Center does it again. How she manages to write these endearing sweet love stories with just enough of real life peppered in is beyond me. I am not a big romance reader but I cannot get enough of her books. They are low steam, but the kisses are enough to have you fanning yourself. In this one I kept being delightfully surprised at the twists and turns of the plot. And the main characters were *chef's kiss* perfection."
—EMILEE
"I absolutely adored this book. It is feel-good, laugh and swoon and smile and stay up late to finish five-star quality rom com greatness."
—CARA
"The Bodyguard was the most addictive book I have read in a long time. I could not put it down. I wanted to stay up late to keep reading it and ditch all of my plans until I had finished it. I loved Hannah. I loved Jack. My husband caught me smiling while reading this and I even laughed out loud. The book did get a little deeper and pull at my heart strings as Jack revealed a big family secret. I haven't had this much fun reading a book in a LONG time. It was perfect!"
—ANDREA
"The Bodyguard had ALL the Feels! This book dug deep and examined the painful parts of its characters' lives and was all about accepting people for who they are. Kudos to Katherine Center for going there! The Bodyguard also had lots of witty banter, and many laugh-out-loud moments as well. This is yet another winner from Katherine Center."
—SUZANNE
"I laughed, I gasped, I got mad, I was surprised and I cried. I can't believe the emotion this book brought out in me. I loved it so much and I related to Hannah in a way I've never connected to a character in a book. I felt like I was her experiencing the things she did. I felt like I knew each character because the author made them real people to me. The story was unique and well written. I have loved every book written by Katherine Center. Add this to your book shelf. You won't be disappointed."
—MARLA
"I would give this way more than 5 stars if I could! This author is amazing! I know I am reading fiction but she brings the characters and story alive. That is her unique talent. The story is magical and unputdownable! I simply adored it and it is added to my 'best ever books' list."
—CAROL

"This book was exactly what I needed!!! I devoured this book—I couldn't put it down. I LOVED LOVED LOVED LOVED LOVED it!!!!! If you're looking for a truly amazing book you will want this one because it's filled with:
Page turning moments
Amazing family (Jack's = one of a kind!)
FUNNY moments (COW COW COW and More COW) HAHAHAHA
Awesome action
Likable characters
and ROMANCE!!
I highly recommend this book! As it also deals with self acceptance! What a wonderful book all the way around. Can't stress enough how much I loved this book from start to finish!!! 6 stars from me! (Can I give 6? Idk… but I just did!!)"

—TANYA
"This is a 'breath of fresh air' story, that will have you smiling, laughing and maybe even tearing up a time or two!"
—JAYME
"This was a delight. Seriously an adorable delight! I loved the twist on gender roles, the adorable banter, and the interpersonal friend/work dynamics. Basically I loved everything about this book. Katherine Center did a delightful job with this book. I was rooting for Hannah and Jack before they even spoke a word to each other. I completely devoured this book in one sitting. No seriously, I could not put it down. From this day forward I will read everything she writes."
—MT
"As usual, Katherine Center knocked it out of the park. I couldn't put this book down. I loved the characters and the story so much. I laughed, I cried, I swooned."
—BECCA
"Katherine Center writes in a way that makes you want to sit down and not get back up until you get to the very end of the book. I LOVED the Bodyguard. I loved everything about it. Jack and Hannah were such well written characters and I adored the storyline, it was so different! I loved the growth of the two main characters and the supporting characters were a fun bunch too (minus Bobby). Katherine Center knocked it out of the park yet again. She could write an instruction manual and I would sit down and read it and love every single second. Her books are incredible!!"
—MEREDITH

"I almost read this in two sittings which is astoundingly rare for me. I just enjoyed this so much from page one as the story just continuously moved every page until the very end. My favorite thing about this book was there was no lag time. Pure enjoyment! I always think the latest book from this author is my favorite, and she just keeps stepping it up another notch."
—ANGELA
"5 sparkling stars! I was over-the-moon to have won an advanced copy! But then, this story. It just took me for this incredible ride. I smiled, I laughed, I cried. I loved being a part of Hannah and Jack's world! Thank you, Katherine Center!"
—WENDY
"Ahhhh-mazing!!!! I haven't read anything by Katherine before but I was blown away. I read this in just one day. I loved everything about this. I love me some flirty fighting as well as badass heroines. The writing was so smooth and easy. I loved the character development and depth. Make sure to pick this one up when it comes out. You won't regret it."
—MARY
"Loved this book from start to finish! Top read of 2021!!! Jack is my new book boyfriend and I loved Hannah! This book has put me in a total book hangover! "
—JEN LYNETTE
"ALL THE FEELS with this book. Katherine Center is one of my very most favorite authors and her latest is hands down, my favorite book by her. This could quite possibly be my favorite book of the year. I loved every second, the story, the characters, the plot and the setting. Highly recommend!"
—SHANNA
"I loved this story! I have adored all of Katherine Center's books, but I think this one is my favorite."
—AMANDA
"HOLY COW I LOVED THIS SO MUCH! I've said it before and I'll say it again: Katherine Center writes the best characters. I loved the whole ensemble of Glenn's crew and Jack's family. Jack and Hannah were both just wonderful. This book was laugh out loud funny, sweet, and touching. I didn't want it to end!"
—CLARE
"It was a fun and unique plot, filled with heartwarming moments (I loved how Hannah found a family in Jack's family), healing journey for both of them and a sweet romance. Katherine Center makes me laugh one minute and cry the other minute. She always leaves me with hope, a smile on my face and a more confident view of humanity. She didn't disappoint here! Just read it!"
—SOPHIE
"I give out 5 star reviews sparingly so I am delighted to whip one out for this absolute darling of a book. I flew through this in two days, and will be recommending it to everyone looking for a sweet and gentle book to get them through these hard times."
—KATHERINE

"This ain't your mother's bodyguard! (If you were hoping for Kevin Costner check out Yellowstone). Here The Bodyguard is a woman, the client she is assigned to protect a superstar (and super sexy) actor. All right, this is a gender-bending take on the 1992 Whitney Houston/Kevin Costner classic, but the only thing they have in common is the title (and in a sentimental nod to the late singer, the story takes place in Houston). While The Bodyguard movie was all divas, drama, and darkness, Katherine Center's novel is sweet, simple, sunny. Even the stalker Hannah Brooks is trying to keep away from Jack Stapleton is more charming than chilling. But the storyline of an overzealous fan sending handknit sweaters and nude photos to a man she's never met is really the subplot. The Bodyguard is more about family, loyalty, and dealing with devastating loss—things that transcend fame and fortune. The Bodyguard is the feel good novel of 2022. And we're all ready for more feel good moments in the coming year."

—CARLA
"If you want a gem of a rom-com that takes you exactly where you want to go, THE BODYGUARD is it."
—ABBIGAIL
"'I feel like I've been lost all my life until now—and somehow with you I'm just . . . found.'
Katherine Center just does something to me. She has a way with words and what she writes just . . . works. I loved Hannah and her fear of being unlovable. I swooned over Jack Stapleton and his crooked glasses and broken heart. And together they were just wonderful. Like being home. It was such a privilege to see Hannah fall in love with his family and let her guard down. This book was adorable."
—STEPHANIE
"Read it in a day and it was exactly what I needed. So sweet, uplifting, funny, and charming. Add this to your summer TBR! And in the meantime, go read her entire backlist, if you haven't yet! Each one of them is so special!"
—HANNAH
"I have now completed every Katherine Center book in the universe. MUHAHA This one is on my top two (The first one, Happiness for Beginners, was excellent.) Not to mention I binged the HELL out of it. I felt compelled to do it and you will too, trust me . . . This is the best feel good book of 2022. Run to the library to request it or sprint to your nearest bookseller. This one is going to be BIG!"
—SUZANNE
"Just read the book. I guarantee, if you have a heart, you will love it. I highly recommend this book and everything Katherine Center writes."
—MARJ
"Ever since I read my first Katherine Center book, she became a must-read, drop everything author for me. So when The Bodyguard made its way into my hands eight months before publication, naturally, I dropped everything. As with all the other KC books I have read, The Bodyguard was everything I hoped for and more. All the feels in the all the right places, emotional where I needed it to be, heartwarming where appropriate and of course, the charm I've come to love from each and every one of Center's novels."
—JAMIE
"Hands down now one of my top three favorite romance novels. It's a funny, sweet and steamy love story before there's sex, or even a single kiss. The dialogue is the foreplay. You can 'hear' them falling in love with each other. I found myself rereading the dialogue between Hannah and Jack aloud just to hear it again, which I never do. The dialogue alone is worth the read."
—JG
"OMG I just died from the cute."
—HALEY
"Katherine Center kills me with every book. One minute I am just bopping along, reading a sweet and fun romance, and then BOOM I am sobbing because I've been smacked in the face with a beautiful and much-needed life lesson. How does she do it every time!??? Reading a KC book is like having the best, soul-filling conversation with your dearest friend."
—MEGAN
"This book was Katherine Center at her finest, once again. Laughs, romance, action, and drama all rolled into one all at the right time and right doses. For some reason I kept picturing Jack as Ryan Reynolds (which didn't hurt things one bit) and I loved how Hannah and Jack's relationship evolved throughout the book. The only thing I didn't like, besides Robby and his douchebag ways, was that I read the book so fast and now it's over."
—ANJALI

"I found my new favorite Katherine Center novel! I devoured this story in two evenings, fully invested in the transition from fake dating to love. Add to that, the badass female bodyguard main character!"
—MRSBOOMREADS
"5 Stars!!Have you ever read a book and thought—"This was exactly what I needed at this time"? That was The Bodyguard for me. I am so happy this was one of my first reads of 2022 and I absolutely fell in love with it. What unfolds is a heartwarming story of learning to heal old wounds and finding love in unexpected places. You can't help but smile at Hannah's wit and determination and you will 100000% be swooning over Jack. Beautiful, feel good, must read of 2022! Officially "The book I needed this year."
—REBECCA
"What a wonderful book! Just loved it! Once I started reading, I finished the next day. Such a feel good book with lovable characters. Katherine Center's books are just perfect. I see this a being on the GoodReads Choice awards for 2022, it will have my vote."
—COLLEEN
"Pick this one up. You won't be sorry."
—ASHLEE
"I've loved all of Katherine Center's books (my forever favorite is Happiness for Beginners) and this one was no exception. It was wonderful! So well written, so emotional at times, funny at other times, it made my heart clench and soar and it just felt like a cozy hug coming home to brand new but somehow still familiar-feeling characters. How does she manage to accomplish this through her writing?!  I know this will be a big hit for this author next summer and I can't wait to witness all of this book's success."

—HEATHER
"Once again, Katherine Center does not disappoint! The Bodyguard is a breath of fresh air that delivers romance, comedy, hurt and healing all at once."
—CORI
"How freakin fun was this book?! 😁 I would give it six stars if I could! This book checked all the boxes for me. I could not put it down!
✔️funny
✔️loveable characters
✔️page turner
✔️action
✔️life lessons on self acceptance
✔️romance
I will definitely be buying this book for my personal library and lending it out to everyone I know! 😁 Well done @katherinecenter 💜 Now go pre-order this book and thank me later!"
—ROBIN
"I love that this book is the embodiment of what I love about the novels Katherine Center writes, and the worlds that she creates. I love that there is sparkling, bantering dialogue; I love the humor mixed in with the heartache; I love that I laugh the most when I'm crying the hardest; I love that I read each and every page with my whole heart. Mostly, I love that The Bodyguard is hopeful and uplifting. I love that there is wisdom and poignancy. I love that we can believe, as Hannah and the others do, that even in the worst of times, the times when you feel your worst, the times that you believe that you will never recover from tragedy and heartache; that someway, somehow, with love and support, you will be okay. As Hannah says, 'And I guess there really is something profoundly healing about letting somebody love you.' I love that my big takeaway from this book is the unshakable belief that loving others is a way, maybe the only way and the best way, of having it for yourself."
—SUE
"I loved this book. It's just what I needed. I laughed & cried. I couldn't put it down. Katherine Center wrote another great book!"
—RENEE
"This is my first read from Katherine Center and I was absolutely charmed!"
—MICHELLE
"If someone asked me to name one thing about this story that I didn't like, I couldn't. Just could not do it. Because this was such a fantastic book. Just everything I need from a great story to elate and excite me. I'm just sitting here smiling while typing thinking about my adoration for the characters and their plight. Katherine Center took a tried and true romance trope and gave readers a story that takes that trope, gives a few unique twists to make it her very own and the end result just soars. Her first person POV writing flows so beautifully, never lingering, allowing the reader to feel as though they're an intimate part of the journey. Pure escapism and fun even though there were cloudy and murky tribulations to deal with—it just felt so good and so full of hope. I'm really, very excited about this book and think all women's fiction/romance lovers have something special to look forward to and will love it so much too."
—TERILYN

"Love! So as always Katherine Center does a fantastic job of building a female main character who has grit and determination and is tough as nails, all while being fragile and big hearted. This was a sweet , perfectly developed story of friendship in an unexpected place. And you never know when friendship may actually be something else. Funny and endearing, it is a must read for all fans of Katherine Center, Rom-com, romance and family relationship stories."
—TRINIA
"Katherine Center has her own unique style of immersing readers in her never-fail enchanting romance stories."
—LAURA
"Yet again Katherine Center kept me engaged from the first sentence. I didn't want to put it down! I devoured the book and can't wait for her next one! Needless to say, I loved everything about it . . . the writing, the plot, the side stories, the little scenes that add to everything so perfectly (like with Robbie at the end). This was the perfect book at the perfect time for me. Thank you Katherine!!!"
—CHARLOTTE
"So good! I devoured The Bodyguard in one day and couldn't get enough of it! I think I fell in love with Jack just as quickly as Hannah did! I loved the humor between them and how they dealt with difficult situations that happen to many of us. This will go down as one of my favorites of 2022!
—KATE
"Her best one yet!"
—DEBORAH
"Five amazing, spectacular stars!! I always know when I pick up a book by Katherine Center, I'll find unforgettable characters: a strong female lead, a swoon-worthy love interest, and fleshed-out supporting characters that only enhance the story. Her storytelling is always joyful, even when it's serious, and she always has something new and refreshing to say. The Bodyguard is the feel-good story I didn't know I was needing! I loved EVERY WORD."

—DEDRA
"This is a cannot-put-down, make-your-own-dinner novel. Witty with great banter and excellent characters and plot. Do not bypass this novel if you see it. It will make your day better."
—PAULA
"This new novel by Katherine Center is a fantastic romantic read with depth and heart. I loved reading Hannah and Jack's story. I'm a huge fan of Center and she is a must read author for me. This new book took all the things I love about her books and added a little more rom-com vibes than ever before, but also held true to her serious, introspective moments for the reader."
—SARAH
"Love, love, love!"
—MICHELLE
"I've been really striking out with novels recently and The Bodyguard fixed that! I stayed up well into the night to finish reading it. I couldn't put it down. The characters are fun, the banter is enjoyable, and the sizzle is hot. The way these two find ways to get to know one another is pure joy to read within the pages of this book. I highly recommend it!"

—AMEETA
"'Love is something you do. Love is something you generate.'
I so needed this book in my life! I don't think I have laughed out loud so much while loving everything about this book. Jack and Hannah have so much chemistry that it oozes off the pages. Both characters are interesting alone but together is a dynamic that isn't seen often. All the feels, all the laughter, love, and warmth we have come to expect from this author and she definitely does not disappoint! This is a must read!! I am so glad I did and you won't want to miss this book!"
—ROBIN

"When I learned that I had won a copy of Katherine Center's new book, I actually jumped for joy. I was so in need of something to lift my spirits! But then I thought, maybe my enthusiasm is too high…can she really punch out another story to equal her last three? HA…I shouldn't have worried. The Bodyguard is just too excellent and Katherine is just an amazing author. The story of Hannah and Jack hit all of my emotions…l was sad, annoyed, jealous, disappointed, happy…it made me tear up (easy to do) and laugh out loud (extremely hard to do). Katherine's style of writing gets me every time. And she always sends a thoughtful message: "Every chance you take is a choice. A choice to decide who you are." The Bodyguard will not be released until the summer, and I'm already undergoing withdrawal. Please Katherine Center…never stop writing!!"
—LINDA MARIE
"What a DELIGHT!!! Katherine Center is one of my absolute favorite authors and I was beyond ecstatic to receive an early copy of The Bodyguard!! I wish I could end every day with a Katherine Center book! This was an adorable, light, fun read that I could not put down. I love how Katherine Center brings lightness and fun to all of her stories while still weaving in heart-wrenching (and ultimately heartwarming) themes. The Bodyguard was a true pleasure to read and I absolutely loved it!"
—ALEX
"What a great book. This is a sweet, funny, heartwarming story."
—LYNNE
" 'And, in the end, do you ever truly know for sure if you're lovable?' Sharing the journey with Hannah as she struggles to find the answer to this question was a true experience. From the very first page, the reader is drawn into this story—I literally didn't stop until the last page (at 4:30 am!). Anger, sadness, betrayal, fear, love, and happiness—The Bodyguard has it all! Katherine Center has outdone herself once again with extremely relatable characters that you'll both love and hate, a storyline that is almost unbelievable yet so very real, and a plot with a few twists and turns that you might not expect. It's definitely my new favorite of hers, and I couldn't recommend it more!"
—TERRESA
"Absolutely perfection! Another reason why Katherine Center is my go-to, favorite author!! This book was no exception. The perfectly cozy, heart-wrenching story with a fiercely independent strong female character learning who she is and what's important to her, surprising herself and staying true to who she is. I loved this book, I loved Hannah and her journey from workaholic bodyguard 'shark' to contentment in her self, her life, and a new future she never would have imagined. Katherine Center's books always give me all the feels and this one is a new favorite. I loved every page."
—HEATHER
"Honestly, there wasn't anything I didn't love about this book. It warmed my heart in the best way."
—DEANNA
"Adored this book!!! It was funny, heartbreaking, silly and sweet! I sped through this read because it was JUST THAT GOOD! I love that Center's books are emotionally gripping and you barely even notice the lack of romantic / bedroom scenes! The chemistry between the characters was a slow burn and on another level of tension! So much angst!"
—KARA
"I must say that Katherine Center is my all-time favorite romance author. I have never read a book from her that I didn't absolutely love, and this was no exception. I read this beauty of a romance in less than 24 hours because I simply could not put it down—it was that good. Katherine Center will forever be an auto-buy author for me and I encourage everyone to pick this book up regardless if you're a romance reader or not!"
—LINDSAY
"Oh my goodness . . . put this one at the top of your to read pile! It is simply fantastic! This would make for a fantastic Rom-Com on the big screen…. I wish it wasn't over…. Thanks to NetGalley for this book hangover!"
—JULIE
"I haven't been reading as much as I like lately, but this sweet gem of a romance sprinkled with kindness, hope, and forgiveness has shown me what I've been missing in my life. I always look forward to reading Katherine Center's books because they have a way of showing you that things are never as bad as you think they are."
—AMRITA
"A book where the female lead is a bodyguard?! Yes, please! I love anything Katherine Center writes and her newest book (out July 2022) is no exception! I always love all of her books. This one might be my favorite! I couldn't put it down."
—SAMANTHA

"Katherine Center has delivered the full riotous, awww-worthy package! I truly needed this wonderful, hilarious, hopelessly romantic bird's eye view of the epic love story between a much stalked and beleaguered movie star and his pint-sized bodyguard. I loved it and never wanted their story to end. Five out of five well-deserved stars! Highly, highly recommended if you need a good laugh . . . or ten!"

—SUSAN
"I'm not typically one to read an advance copy so far in advance, but I'll always jump to read what Katherine Center puts out.  . . . Seeing Jack and Hannah slowly work their way towards each other is near magical. I really enjoyed this one, and I look forward to revisiting it closer to publication. Katherine Center is an auto-read for me on a normal day, if you're new to her as an author, hurry now and pick up everything she's ever written."
—AMY
"A page turner."
—TRACY
"I wanted/needed a fun, breezy novel and this was just the thing."
—MARY
"This is my favorite Katherine Center book to date. I absolutely loved Jack and Hannah and wish I could read this again for the first time already because of how beautiful it was. I spent my time wanting to read it quickly because I wanted to see how their romance played out, yet I wanted to read slowly and savor this story. Hannah is unexpected, hilarious, and trying to figure out what love and family mean. Jack struggles with being famous, past trauma, and fitting into his family. They complemented each other so well in this story. I laughed so many times. I got teary at a couple other parts. Center knows how to create such well rounded characters with lively personalities, and I love getting to know her characters. I could keep gushing, but I would recommend going into this one without reading the synopsis, so the characters can surprise you. I already can't wait to reread this one."
—CAITLIN
"This is a perfect comfort read with a great mix of humor and romance. It's a must-read for fans of Katherine Center."
—HOLLY
"Katherine Center does it again! I was feeling a little "book slumpy" when it comes to reading books on my Kindle, and this was just the kind of book I needed. First off, my favorite thing was the banter. The banter between the lead and the love interest was like catnip for me. I also really loved the gender role reversal of a female bodyguard, and enjoyed all of the background talking about her job. This was a book that had that "just one more chapter" propulsion for me, and I stayed up late reading this on more than one occasion."
—LAUREN
"Loved, loved, loved!!! I would tell all of you to run out and buy this book and read it right now, but it doesn't come out to July. So put it on your TBR for next summer! I loved every moment of this book – great storyline, great characters, great dialogue, and oh, the romance! New favorite!"
—HEATHER
"This book is phenomenal! I absolutely loved it. I love all of her books but this one is special. I will be thinking about the story for many years to come! An outstanding book. I'll never forget this."
—JEAN

"When you pick up a Katherine Center story you know you're in for a treat. Her writing is infused with just the right amounts of humor and heart, and this book . . . this one is all of that and SO MUCH more! This story is like sunshine, reaching all the dark corners and spreading joy. The characters were fantastic: Hannah is an endearing workaholic with an unconventional job. Jack is an affable hunky movie star, the one every girl fantasizes about. From their first meeting, the banter between these characters is engaging and their chemistry comes alive. My favorite parts of the book are the scenes set on the ranch. The vivid descriptions bring that setting to life. I laughed until I cried (more than once!)! But it's not all light and fluffy, sprinkled in are also thought provoking, emotional moments focused on forgiveness, family, and love that brought tears to my eyes. A must read!"
—SHERI
"Will make you laugh from start to finish."
—DONNA
"I could not put this book down. I love Hannah and all her quirky skills. I found myself cheering at some parts and gasping at others. I got all the feels. Never a disappointment when you read one of her books, but this one may turn out as my favorite."
—ROSEMARIE
"I couldn't wait to pick it back up every time I had to put it down."
—TIFFANY
"LOVED LOVED LOVED!!! I finished this book in a matter of hours. It was so good I couldn't put it down. Compared to the two other books I read by Center, this was more of a romance than a women's fiction. Still, there were emotional moments, laugh out loud moments, and suspenseful moments. Honestly, I can't think of anything I didn't like. I literally was not ready to say goodbye to Hannah, Jack, Glenn, Connie and the rest of the supporting characters. My heart is so full!"
—JESSICA
"How much do I love Center's novels? So much that I request them right away! This one was a bittersweet love story that captured my heart and mind. Lots of great characters, scenes, twists, and turns . . . just what you've come to love with Center's bestselling novels! Don't miss this one as you will love it too!"
—ANNE
"I love Katherine Center books. I read it over the holiday and it was everything I wanted in her books. I love how her characters are able to learn and grow in themselves and in their relationships. I enjoyed this one thoroughly!"
—ALICIA
"This novel was quite delightful."
—JULIE
"So here's what Katherine Center does. She gives you a strong woman, romance, comedy, and life lessons all in one. It's impossible to read one of her books without having smiled, laughed, and learned something. And she does this effortlessly."
—FULL OF LIT
"I zipped through the book in a day, eesh, and I loved every second of it."
—LORILIN
"I AM a sucker for a grumpy sunshine bodyguard romance, and this book delivers everything I love about the trope, plus it's a fun role-reversal with Hannah, the protagonist as the serious bodyguard protecting the movie star love interest. And speaking of the love interest, I adored him! Jack Stapleton, A-list movie star, is delightful—approachable and endearing, with complex family dynamics, barely-buried past trauma, and a great sense of humor, and just the right amount of charm. I really enjoyed their banter and how their relationship unfolds, and I was rooting for them all the way."
—EMILY

"I never review a book more than five months before its publication time because it just seems like anyone who reads my review might forget about the book by the time it makes its appearance. But, if you hand me a Katherine Center book, well, all bets are off. Like all of the Katherine Center novels I have read, The Bodyguard is filled with heart and love and optimism. It's the kind of book that feels like a warm hug while also giving you laughs and tears. Yes, we need more hugging books. I just wish Katherine wrote faster, but who would want to mess up her writing by pressuring her? Not me. A definite must read and enjoy."

—SASCHA
"I truly enjoy all of Katherine Center's work, and this was exactly what I needed to get out of my reading slump."
—LEANNE
"Typically, romances don't keep me up reading through the night. I mean, we know how they are going to end, right? But, I could not put The Bodyguard down. A female bodyguard with a male love interest? Perfection. Definitely add this book to your list of things to read."
—REBECCA
"This was such a cute rom-com and could be easily adapted to one of your favorite Netflix movies. I enjoyed every minute of it."
—LaSHAWN
"I loved this book. There were quite a few laugh-out-loud moments, and the dialogue was witty and highly possible. I have to wonder who Center was imagining in the role of Jack because the longing in the slow burn was very realistic 😛 The casting off of an old boyfriend was very satisfying, and Center took the trope of fake dating to another level, along with the one bed setting."
—SALLY
"This is not your typical fake relationship book. There were a lot of cute moments throughout the book and I couldn't put this book down."
—ANGELA
"I loved this book! I'll admit when I first saw the cover, I assumed HE would be the bodyguard, but it was HER! Which just made it so much better. The fake dating relationship was hilarious and perfect. This book had drama, family problems, romance, forgiveness, comedy and life lessons. The banter was witty, the tension and chemistry was strong and the romance . . . Well let's just say it doesn't stay fake forever.  Fun, funny and emotional, this is contemporary romance you won't want to miss!"

—L.A.
"I really, really, really loved this book! Why? It is a light, romantic, happy story that had the best characters that I adored! It is a perfect read at any time. Definitely do yourself the favor of taking a seat, reading, laughing and just enjoying this novel. I highly recommend it!!"
—LAURIE

"I couldn't stop smiling while reading. Jack and Hannah had such a sweet relationship and I loved the message about love and being loved. The setting at a Texas ranch made me want to be part of Jack's family. What a fabulous first read of the new year!"
—MEGHAN
"Absolutely loved it."
—PATRICIA
"Ahhh, I want to rave on and on about this book and point out every moment I loved, but if I do that we're going to be here forever, so let me try to sum up the vibe of this book . . . What makes this book so damn enjoyable is simply the author's writing style. Yes, I loved all the tropes in this book, and am shocked the author managed to include so many I love, but it never felt like the were forced into the story. They were simply extra positive elements that were casually incorporated into the story, whereas the characters and their connection was the highlight. Even when they were just first meeting and everything was platonic, the main characters had such a great dynamic, it really built the foundation for their relationship (as should be the case for any good romance). I'll probably buy it just so I can own a physical copy (yes, it was that good)."

—JENA
"Well, that was delightful! Definitely one of my favorite Center books due to the unique premise and adorable relationship. I loved Jack's family and the ranch setting as well."
—KATE
"Just as with other Center books, this one did not disappoint! A very fun read!"
—AMANDA
"The Bodyguard is the perfect mix of humor and romance for I dare say the 'perfect romcom.' Jack and Hannah quickly worm their way into your heart and leave you with a warm and fuzzy feeling when they get their HEA. The Bodyguard is another warm, feeling romcom with memorable characters that you love."
—JESSICA
"This is a lovely, frothy romance with a decidedly 'girl power' bent: great characters, a wonderfully written plot and a book I freaking adored every word of. I will highly recommend this to friends, family, patrons and strangers on mass transit!!! Take this book to the beach (or your back yard, porch or balcony) and enjoy it – just wear a tonne of SPF110 as you will lose track of time as you read this."
—JANET

"Katherine Center has done it again! The Bodyguard is most definitely another bestseller from one of the most talented authors. This was a wonderfully entertaining story that made me laugh while also rooting for the romance. This is a must read, unputdownable book by the unforgettable Katherine Center."
—CATHY
"A surprise ending adds a delightful twist to this funny, heartwarming read. Katherine Center is at the top of my list of favorite authors and this book will make her a top read for you, as well!"
—JACQUIE
"Something about a Katherine Center book just draws me in. I'd had issues staying interested in books lately. The Bodyguard hooked me and never let go."
—CASSIDY
"The Bodyguard is such a fun and engrossing contemporary romance! I loved that the female protagonist is the bodyguard, and the male protagonist is the one who needs protection. It's a role reversal that I haven't often seen in romance novels . . . I really enjoyed this story. It's fun and funny at times and emotional and moving at others, and the characters are layered and interesting. The story includes themes of self-acceptance, forgiveness, the need to belong to something bigger than yourself, and taking a chance on love, and there are some incredibly poignant and touching moments, especially as Hannah gets to know Jack and his family."
—JULIE
"Loved the characters and the story!!"
—KIM
"All her books—while different—have moments of raw emotion that bring me to tears, and give me all the feels. This one is no different. I enjoyed the characters and their development throughout the story, and I loved the subtle shoutout to Christina Lauren (fans will understand). This may be a light book, but there are deeper emotions at play, and definitely a must-read."
—HEATHER
"Oh how I love Katherine Center's books. The Bodyguard is a great rom com that has so much heart and depth that you will fall in love with Hannah and Jack. Both Hannah and Jack are a bit broken from issues in their past, but they are resilient in spirit. A joy to read. Uplifting and hopeful. A fabulous read."
—BARBARA

"I've loved all of Center's last three books, but this is my new favourite. I loved this story. I found it a lot more light hearted than Center's other stories, with a comedic twist which kept me laughing. There were difficult topics in the story, but it was presented lightly enough without overtaking the story. I love the relationship between Jack and Hannah and the slow build. If anything I wish it was longer!"
—EV
"A super fun twist on the bodyguard romance, with a tough cookie at the heart of the book. I enjoyed the no-nonsense badass main gal as much as the protagonist in another one of my Katherine Center faves, Things You Save in a Fire. The pacing is great — never a dull moment — and the repartee is classic. I am excited to read more by this author!"
—SHELLEY
"Katherine Center has done it again! I loved The Bodyguard! Hannah is a badass. She is fun and witty. She is stubborn. Jack Stapleton sounds like Hollywood's number one man. I loved their back and forth banter, and they had such chemistry. This book made me laugh and it had heart."
—JULIE
"There was never a dull moment, but I also didn't feel overwhelmed with too much story. Even at the end, I wanted to slap Jack until I realized what was going on. That man is full of surprises. This was a great read that kept me entertained. Another wonderful book from Katherine Center."
—SARA
"Katherine Center writes amazing stories."
—ASH
"You gotta love Katherine Center. She knows how to write emotions better than most, and I was actually surprised that at no point during this book did I cry even a little bit—but that's not necessarily a bad thing. You get to know the characters so well and you really feel what they're feeling. At one point, there was a twist that literally had me gasp out loud and quickly wonder where the story was going, which make it all the more enjoyable. I really don't want to spoil anything by writing too much, so I'm just going to say that fans of Center won't be disappointed, and anyone looking for a love story with great characters and a full range of emotions should pick it up when it hits shelves on July 19—which is so far from now, but worth the wait."
—CASSANDRE

"I went into this book blind—I requested it on NetGalley just because it was Katherine Center. Nothing else mattered. I loved it. When I realized the 'bodyguard' was a female . . . I thought 'hell yes!' This was such a quick read that had a little bit of everything in it! Loved all the characters so much! Highly recommend this one!"
—NOVEL OPINIONS
"I have read several of the author's novels, and this one was my favorite! I highly recommend this book!"
—HEIDI
"I typically do not enjoy books where there is a 'rockstar/actor' falls in love with a 'normal' person trope. But gosh darn it I LOVED THIS ONE so much! Katherine Center is just mesmerizing with her writing and skills. This one drew me in and I couldn't put it down. I needed more of Hannah and Jack. Super sweet, swoony moments, laugh out loud funny, closed door romance – highly recommend this one!"
—ERIN
"I absolutely loved it."
—LISA
"Katherine Center's new novel The Bodyguard is being billed by its publisher as 'the perfect summer read,' but I was lucky enough to receive an advance copy in November, and dare I say that it's the perfect WINTER read as well? Center's books are as cozy as a cashmere sweater, as warming as a cup of tea. Any time of year is a fine time to pick up one of her novels! Center has managed once again to create characters capable of melting my cynical heart. "
—SUE
"I LOVED this one so much! What a pleasure it was to read! I could have read this in one sitting if I had that much time. It was that good and that engaging. I loved Hannah's character. She's funny without trying, can kick any man's butt, and she's not full of herself. Jack was just adorable, looking for her lost necklace, and giving her piggybacks to save her bare ankles from snake bites. The two of them together made my heart melt. I think those two are my new favorite fictional couple."
—TELMA
"It was a lovely, welcome diversion. I'll be buying copies for friends."
—LISA
"How much do I love Center's novels? So much that I request them right away! This one was a bittersweet love story that captured my heart and mind. Lots of great characters, scenes, twists, and turns . . . just what you've come to love with Center's bestselling novels! Don't miss this one, as you will love it too!"
—ANNE
"Katherine Center just has a way of writing that warms my heart. I have enjoyed all her books. This one was no exception. I loved the characters and the plot. Learning about security detail was fun. Even though it was a cheerful book, there was sad back history the characters had to work through. There was even a small twist I wasn't expecting!
'I blame the sunshine. And the long grass. And that endless, gentle breeze over the pasture.'"
—STACY
"Importantly (to me), I started this book when I was mostly recovered from a mostly mild case of COVID. I found out pretty quickly that reading made my headache worse, but I got sucked in and kept reading anyway. So this five-star review is from a cranky, sort-of sick person who still loved this book. It was genuinely funny in places—not goofy, overhyped funny. The main characters were well developed and likable. And the plot moved just enough. I really enjoyed it, and I'm sad that I finished it!"
—JULIA
"Nice to read a book about an atypical, non-sterotypical woman for once. This was a charming book and I am so glad I asked Netgalley for an advance copy to read it."
—PEGGY
"The Bodyguard was such a good read and I'm already envisioning this as a movie. This was a wonderful read and definitely something that many people will enjoy. If you like fun, enemies to lovers, and the tugging of heartstrings, this book is for you."
—BIG TIME BOOK JUNKIE
"I love Katherine Center and will read anything that she writes. Lucky for me, she writes fantastic stories. I loved this book. It has a bit of everything, drama, death, suspense, romance, loser exes., complicated friendships, strained family relationships. This book was fun to read and was heart-warming. It made me laugh, cry, and had me on the edge of my seat. It is a quick read that you won't want to put down."
—HEATHER
"Five stars for Katherine Center's book, The Bodyguard! I enjoyed this book from start to finish. This book gave me all the feels: from happiness to sadness and many others. I will definitely look for other books by this author."
—LINDA
"Katherine Center has a fantastic way of weaving a story that's full of personality, humor, and emotion. Her characters are always a hit with me, as they are relatable in one way or another. 'The Bodyguard' is full of healing, love, and kindness – something we all need a little more of in 2021. Center is such a wonderful writer. I am always so eager to get my hands on her work."
—STEPHANIE
"Thank you, Katherine Center! This book was an absolute joy to read from beginning to end! I laughed out loud so hard, I swooned, and I fell in love with all of these characters! Like all of this authors books, this was joyful, hopeful, funny smart , and sexy."
—KERRY