*An April Book Club Pick at InStyle
*An Emerging Authors Pick at TARGET
 *A Top Seller on the Macmillan home page in May!
*A Spa Week Daily Book Club Pick for May
*Featured in the Modern Mrs. Darcy 2015 Summer Reading Guide!

An inspiring, hilarious, and heart-rending story of courage, resilience, and learning to be brave in love.
---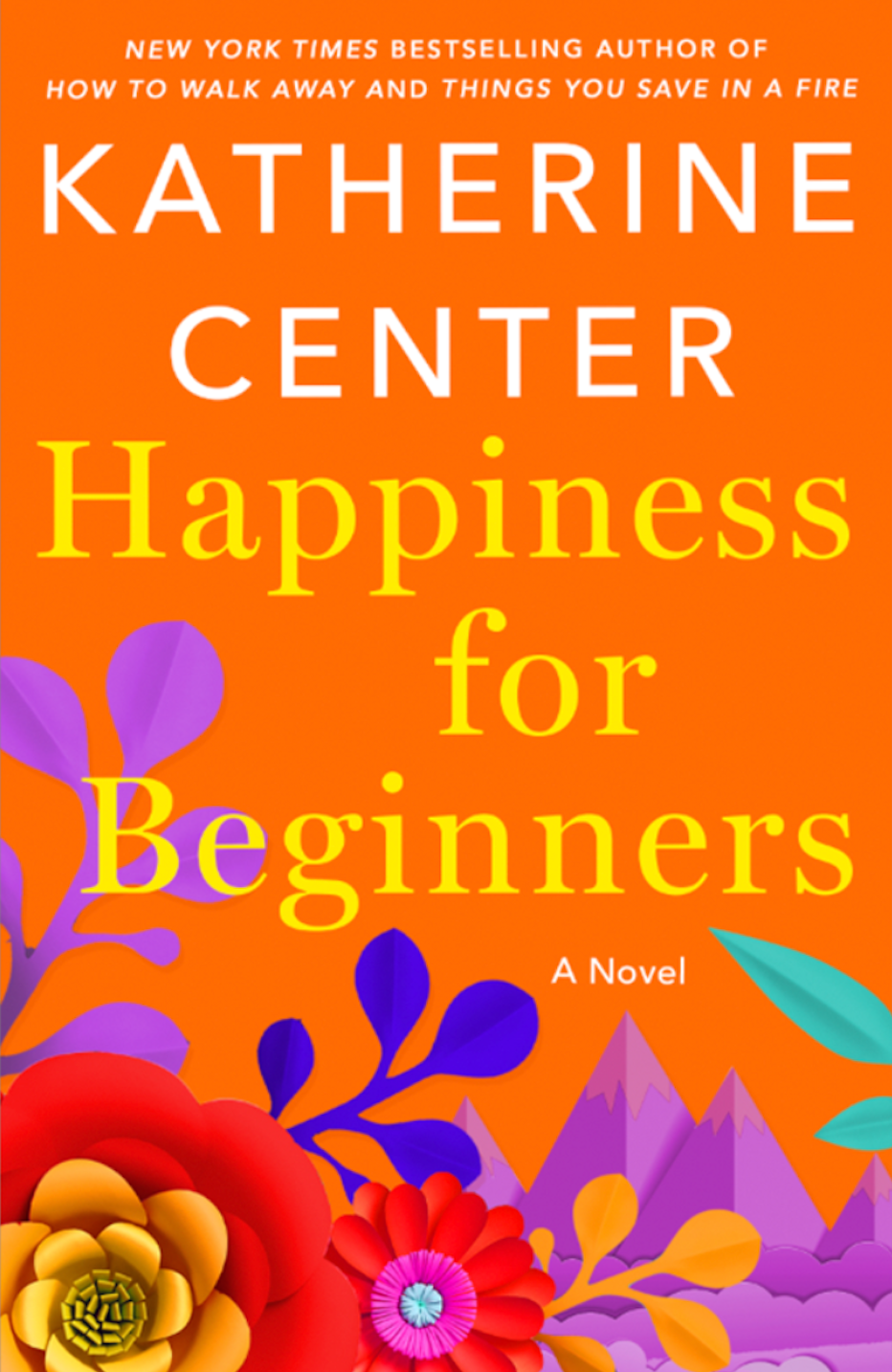 About The Book
Could she change the story of her life?
It was time. Helen Carpenter knew that. Thirty-two and divorced for a year, Helen knew it was time—past time—to pull herself together. She needed to do something wild and adventurous and completely out of character. Which is why she signed up for a wilderness survival course in Wyoming.
Thus begins the strangest adventure of Helen Carpenter's well-behaved life: three weeks in a remote mountain range where she will survive a summer blizzard, a group of sorority girls, rutting season for the elk, and more than one infuriating man. Yet, despite the hardships and the indignities, the mountains bring their own wisdom to Helen's life, somehow teaching her the very things she needs to learn. Like how to stand up for yourself. How being scared can make you brave. How the things you hold on to become the story of your life. And, maybe most of all, how sometimes you just have to get really, really lost before you even have a hope of being found.
Buy It Here
bestselling author jillian medoff

"Trust me; you'll feel this satisfying novel deep in your bones."

on HAPPINESS FOR BEGINNERS

bestselling author sarah pekkanen

"Such a charming, heartfelt novel about a woman who needs to escape from her life in order to rebuild it. I read it all in one delicious gulp."

on HAPPINESS FOR BEGINNERS

BOOKLIST

"Center has written a wonderful story, a fast-paced read with sharp, perfectly written dialogue."

on HAPPINESS FOR BEGINNERS

Author Melissa Senate

"Adding Happiness for Beginners to my all-time favorites list. Fun, moving, and honest, it's a gem of a novel about finding out just what you're made of."

on HAPPINESS FOR BEGINNERS

#1 bestselling author jenny lawson

I folded down pages to go back to—and that's a sign of a great book: when I see something so true or profound that I know I need mark it.

on HOW TO WALK AWAY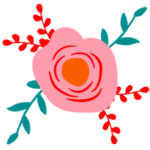 "I simply loved this book. It was like a warm cup of tea with a cookie on the side for good measure. Comforting, sweet, a little bitter. Perfection. I could not put it down (literally, I read it in one sitting!). My mood is lifted, my heart light."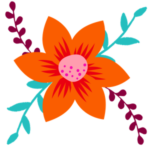 "I read it twice in two weeks because I loved it that much. READ IT."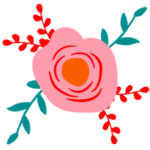 "I LOVED this book. This was the book I wanted 'Wild' to be, but wasn't. I got it randomly from the library on Saturday, because the cover looked interesting. I finished it by Monday and I could not get enough! I have been waiting for a book like this (that I couldn't put down) for so long. I just loved it."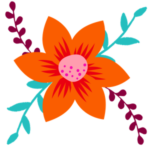 "I don't even know how to express my feelings about this book. I do know that I really adored this book! And honestly, I didn't even realize how much I NEEDED to read this book until I did. It's so well written, inspiring, full of heart, beautiful and memorable."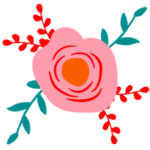 "I very rarely feel compelled to want to re-read a book, especially right after finishing it, but this one has me wanting to revisit it already. My only complaint about the book was that it ended."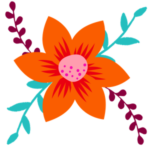 "I have read every book Katherine Center has written and she keeps getting better. This is by far my favorite book of hers. I have enjoyed seeing her style develop. She's quirky and smart and real. I very much enjoy her books"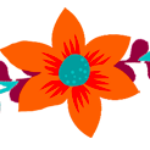 "If I could give this more than 5 stars, I would. I think this is one of those books that I will reread once a year. It just makes me so HAPPY. All. The. Stars. All. The. Feels."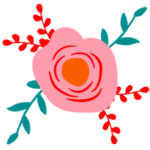 "Super fun to read! Loved every minute of this sweet, relatable, laugh-out-loud, captivating page-turner!"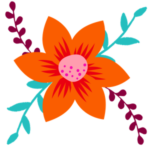 "This book was absolutely fantastic! I was hooked on the characters and the story from the very first page, and was pretty devastated when I reached the end because I needed (still do, actually) to know more. Also very thought provoking and makes you contemplate your own life, what you value, how you're living, etc. Highly recommended!"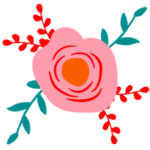 "I loved EVERYTHING about this book! Definitely a favourite."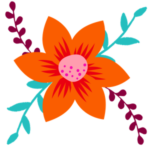 "This book is a read-in-one-sitting, can't-put-it-down, stay-up-all-night-reading kind of book."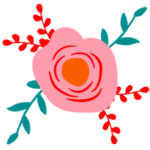 "What a great read! Just absolutely loved this book! Very well written and the humor is perfectly interlaced with little nuggets of wisdom all throughout the story."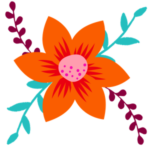 "I finished this book and bought a southwest flight for a solo hiking trip to Lake Tahoe California. lmao. It is THAT influential!"
Check out the connected story!
*WHAT YOU WISH FOR features Duncan Carpenter (Helen's little brother) as one of the main characters!
It's ten years later, and Duncan's grown up a lot — maybe too much. Read all about it HERE!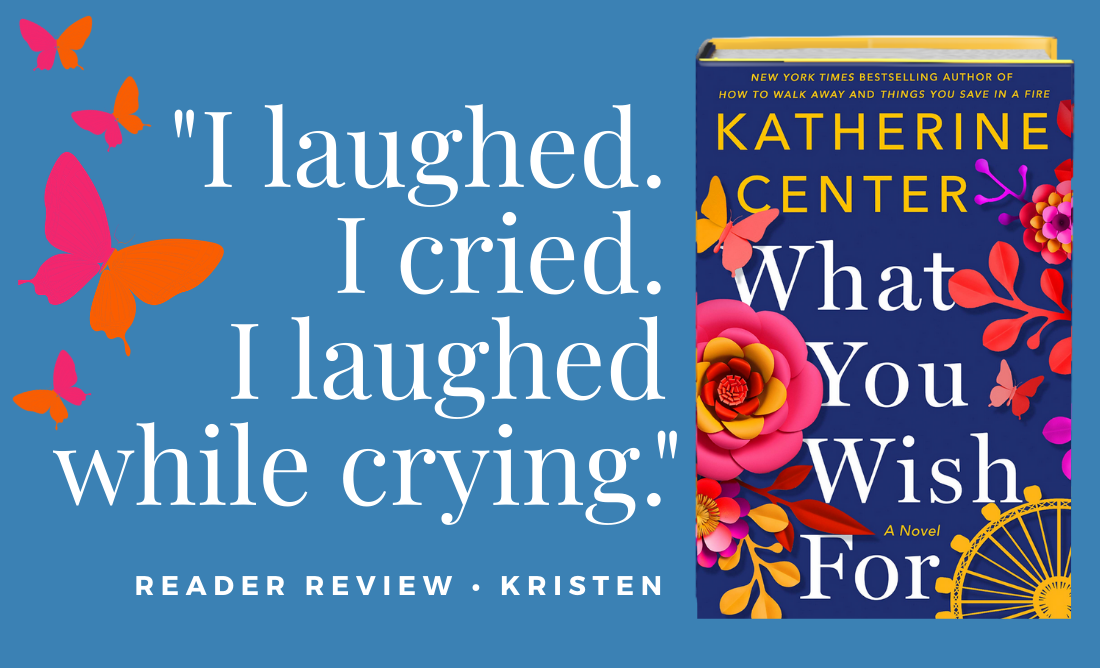 Don't miss the bridge story!

Go feast on this tender, bittersweet, romantic story—narrated in turns by Duncan, Jake, and Helen*—about the night that changed all of their lives forever.
Available RIGHT NOW as an audio bonus story at the end of the What You Wish For audiobook (narrated by Katherine, herself)—and in a printed version in the paperback of What You Wish for (on sale July 13, 2021!) If you already own the audiobook of What You Wish For, just re-download, and the newly-added bonus story should appear!!
*Jake and Helen are the main characters of Happiness For Beginners, and Duncan (Helen's younger brother) is a main character in What You Wish For.

Praise for Happiness For Beginners
"If you're anything like us, you'll read this book in one sitting."
—InStyle
"This wise, delicious, page-turning novel won't let you go.  Katherine Center writes about falling down, growing up, and finding love like nobody else."
—Brené Brown, #1 NYT Bestselling Author of Daring Greatly
"Center has written a wonderful story, a fast-paced read with sharp, perfectly written dialogue. Her newest does exactly what we want a good novel to do, introduce us to characters who engage us and take us on a journey.
— Carol Gladstein, BOOKLIST
"Explores heartbreak, triumph, and truth . . . a deliciously refreshing take on life that should be analyzed over brunch or in living rooms or on road trips – but always among friends."
— The Houston Chronicle
"Center takes readers on a funny, surprising and insightful journey through stunning scenery and into the hearts of characters who are confused, occasionally immature and, just as often, genuinely courageous."
—RT Book Reviews
"Happiness for Beginners is my favorite Katherine Center novel yet. I folded down pages to go back to–and that's a sign of a great book: when I see something so true or profound that I know I need mark it.  It's wonderful.  Could not put it down."
— Jenny Lawson, New York Times bestselling author of Let's Pretend This Never Happened
"Such a charming, heartfelt novel about a woman who needs to escape from her life in order to rebuild it. I read it all in one delicious gulp."
— Sarah Pekkanen, author of The Opposite of Me
"Katherine Center has a unique talent for finding humor in the most unlikely scenarios—a brutal wilderness survival course, post-divorce depression, a family in turmoil. In the wholly refreshing Happiness for Beginners, she explores life's messy moments with comic precision and proves that it is possible to make a fresh start—and find true love—in the midst of emotional disaster. Trust me; you'll feel this satisfying novel deep in your bones."
—Jillian Medoff, bestselling author of I Couldn't Love You More 
"Adding HAPPINESS FOR BEGINNERS to my all-time favorites list. Fun, moving, and honest, it's a gem of a novel about finding out just what you're made of."
—Melissa Senate, author of See Jane Date and The Love Goddess' Cooking School
"HAPPINESS FOR BEGINNERS does what a story should do—introduces characters we want to know and then takes us on their unexpected journey to a new and braver life. Helen Carpenter is doing what needs to be done, and along the way she shows us how to be brave . . . when we need to be and when we want to be. When life doesn't give Helen what she believes she wants, she journeys into the wilderness to find what she needs, and we are with her every step of the way. Center's witty, honest and compassionate storytelling opens us to new ways of feeling and trusting, just as her character is doing the same."
— Patti Callahan Henry, author of And Then I Found You and The Stories We Tell
"Katherine Center has a true gift for creating a story arc that includes personal evolution, romance, challenges, disappointments, and joy in a way that avoids cliche and creates enough ebbing tension and resolution that the reader is left hungering for more."
— Christine Koh, Boston Mamas
"Center's fifth book, Happiness for Beginners focuses on a woman in the midst of self-discovery. It's funny and sad, poignant and blunt at the same time."
— The Houston Press
"[The] charming new novel, Happiness for Beginners, is the perfect reason to spend rainy Sunday afternoons in one's pajamas."
— Houstonia Magazine
"[Center] is one of my favorite authors, mainly because she has such an amusing and engaging voice. Reading one of her novels is like going on a short trip with one of your warmest and wittiest friends.."
— Karin Gillespie, author of Earthly Pleasures
"Like all of Katherine Center's books, Happiness for Beginners has a heart of gold. Wise, charming and laugh-out-loud funny, readers will love this book."
— Jane Estes
"A fun, entertaining read that has a lot to say about our preconceived notions of others. And of ourselves."
—Lone Star Literary Life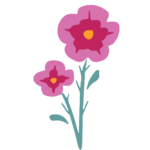 Blog Reviews
"My good friend Katherine Center has a new book out – Happiness for Beginners.  I've fallen in love with her books over the years – the characters are imperfect, vulnerable, and always funny. She can write a falling-down-and-getting-back-up story like nobody's business. And she's also a 5th generation Texan so there's always a little emotional pig-wrestling and ass-kicking in her books."
Listed on "Shit you should buy or steal because it's awesome."
"It's absolutely the perfect summer read."
"This woman can write! She pulls you deep into the heart of her characters and has you not only routing for them every step of the way, but also learning things about yourself, as well. Her books and her writing always seems to have a hopeful, positive spin on life. Even when her characters are facing tough situations and their lives seem to be turned upside down, she brings that silver lining into every moment."
"If Nora Ephron had accompanied Cheryl Strayed on the Pacific Coast Trail, she would have made a funny, warm, tender movie about it—the lighter flipside to Wild. This is exactly what someone should do with the book Happiness for Beginners by Katherine Center. Fleet and funny with characters you'll remember—Center's fifth book is a delight."
"The best books are the ones that completely exceed your expectations. You know, the ones where you have an opinion or assumption formed before you even read the first page, only to have those opinions or assumptions completely blown out of the water? That's what happened to me with Happiness for Beginners . . . I loved this book so much."
"I devoured it in a matter of three bedtime reading sessions. The night I finished it, I ignored my exhaustion (this little human I am growing is a tiny energy sucker) and my husband's tales of his work day and eagerly turned each page. Two hours past my (admittedly lame) bedtime, I finally finished. It's been a while since I read a book ending as satisfying as this one."
"Center has the great ability to write with depth, but in the sort of light page-turning way that I enjoy. She has a great sense of humor, which gives her novels a light touch which is balanced to nicely by her insightful depth into people."
"It was a story of resilience and courage, of losing and then finding, of being brave in love, and of gaining the wisdom that was always a part of you.
. . . And I just loved it."
"I love Katherine Center because she makes you feel like the main character is real. And, her novels hit on important and universal life themes—that's what I'm seeking in the books I read."
"Happiness for Beginners was a delightful read about a woman who is out to change her life.  It was touching,funny, and even a little bit heartbreaking.  Everything I love in a good book!"
"Katherine Center shares a valuable, relatable message on how recovering from a crushing loss can be a bumpy road, a journey that requires traversing many valleys before you reach the peaks. One quote from the book that I loved: "I had finally come to understand that not getting what you want is actually the trick to it all. Because not getting what you want forces you to appreciate what you already have." For that thoughtful advice and much more, I'd recommend Happiness for Beginners. "
"Katherine Center's novels are some of my favorite kinds – women's fiction with a few chick lit moments thrown in . . . Center's latest novel is a great way to spend an afternoon."
"I love the way Katherine Center tells a story. Her characters are people that inhabit my world; they suffer yet they laugh, too. This is the story of an unlikely romance. Helen sets off on a wilderness-survival course and, to her surprise, finds that her little brother's friend, who has long had a crush on her, has come along, too. The little brother's friend, however, isn't so little any more. Adventure. Disaster. Romance. Fun."
"Center's absorbing writing kept me reading page after page, long after it was time for me to put the book down. Most interesting to me was how Center got me thinking about happiness, and about what truly makes me happy in life. That message was there, but not in a hit-you-over-the-head preachy way, and I appreciated that even more. It was subtle but enlightening."
"Oh, how I enjoyed this one. I couldn't help but root for the young guy to win the slightly older, slightly more jaded woman's heart, and Katherine Center makes the whole thing, from beginning to end, a fun ride. I think I needed to hear some of this book's messages right now, especially the idea of reflecting on three good things at the end of each day. Much of happiness can be about choosing it… "

READER REVIEWS
"I love Katherine Center. I love her stories. I love the characters she develops and hate leaving them behind. I love her dialogue that makes me laugh out loud. I love how I feel when I finish her books. If she wrote a phone book, I would pay full price and read it cover to cover."
—SANDY
"This book was amazing! I read it in 2 days and it was so hard to put down! Truly inspiring fiction on how to look at life in a different way."
—BONNIE
"Do you ever feel like a book sees who you are as a person? That's how I felt about this book that it took all of my inner most monologue and put it to paper. Truly a magnificent story with a lot of heart. Highly recommend."
—SARAH
"I simply cannot get enough of the glorious novels written by Katherine Center. Her writing is addictive and mesmerizing. She, quite literally, makes me laugh and cry while reading the never long enough pages of her novels. "Happiness for Beginners" is no exception. It's a story of longing, loss, hope, and finding truth in all things. "Happiness for Beginners" is a beautiful novel that will make you feel, and hope, and wish it would never end."
—DANA
"I absolutely loved this book! Katherine Center is quickly becoming one of my favorite authors. I cannot put her books down! I love the characters and the stories they tell…resilience, forgiveness and love. I have loved them all!"
—KERRY
"This was exactly the book I needed at exactly the right time. Poignant and moving. Our heroine is so tightly wound, sometimes I wanted to shake her, but that's what made it so great. She's so 3 dimensional. And our hero is awkward and naive.. and so, so, so lovable"
—TRISH
"I love her humor! Sitting by yourself and laughing out loud is unheard of … unless you are reading a Katherine Center book🤪"
—JOANNE
"Oh my heart!!
I don't know if I've ever reacted to a book like I did with this one. I laughed, I cried, I swooned, but mostly I felt inspired. Inspired to be grateful for the little things every single day and to push myself out of my comfort zone more often. The characters and storyline were absolutely flawless and I don't think I could love Jake any more. He definitely stole the show through this book and had me chuckling with huge heart eyes the whole time. There were so many memorable quotes throughout this book and I know I'll be referring back to them quite often. Every book I've read by Katherine Center I've absolutely loved, but this one is definitely at the top of my list now. Happiness for Beginners needs to be added to everyone's 2020 tbr list, ASAP!"
—JESSICA
"Such a delight. Snappy, engaging writing, flawed, relatable, and lovable characters that I miss already, and even some surprisingly memorable and meaningful nuggets of wisdom. Tender and funny and such a good story! I can't wait to read more of Katherine Center's books."
—KRISTIN
"This may have just edged forward as my favorite Katherine Center book! The COVID life blues had me at the bookstore looking for a pick-me-up, and I thought what could be better that a book titled HAPPINESS FOR BEGINNERS. I ended up finishing the book in one sitting."
—SABRINA
"I continue to love everything that Katherine Center writes. I flew through this book in one sitting. Interesting, intriguing, relatable, quirky – and add adventure through the wilderness – I loved it!"
—LINDSAY
"Another wonderful book by Katherine Center, so glad I've found this author, she's so freaking talented it's crazy.
Simply an amazing story about changes in life, about getting to know yourself and falling for somebody who you haven't noticed before, but is actually perfect for you. Helen and Jake's chemistry was wow, so sweet and beautiful, and you loved both of them, their personalities, so much and couldn't wait for a happy ending for them.
Nothing about this book was just okay, everything was beyond beyond and I would recommend it to anyone."
—IVANA
"'The things we remember are what we hold on to, and what we hold on to becomes the story of our lives.' I'm addicted to this author's books! This was a beautiful book!"
—ANN
"Katherine has a knack for writing these amazingly strong women who pick themselves up out of life. Just regular life. Thats why I love her books. These are regular people doing regular things and life shits on them like it does regularly. Her characters persevere and come out on top. I felt empowered and strong and happy after reading Happiness for Beginners and you will too."
—LEAH
"Katherine Center has quickly become a "must read" author for me. Happiness for Beginners is no exception and my favorite so far. The story is sweet, sad, and funny – to the point where I was asked why I was smiling so much. There are so many great moments!"
—ASHLEE
"I absolutely love the way Katherine Center writes!"
—BRENDA
"Loved it! Love her. Love how the art of happiness is intertwined into this novel. Great reminder of what true happiness is."
—ERIN
"I loved this one! It was a really great story. Jake was…*swoon*!! LOVED him and Helen was "kick-ass". The storyline was really great and refreshing. It kept me glued to my Kindle, snapping at people who dared disturbing me while I tried to finish it (sorry family), a little angsty, adventurous and sweet! Loved it!" 🙂
—ALLA
"It's almost impossible to make me cry. This book, these characters accomplished that. I loved every single reading minute."
—KRISTI
"Cried my eyes out, it was so wonderful."
—JESSICA
"When I die, bury me with all of Katherine Center's works because they are just the epitome of what I need in a romance novel: a strong main character who has to overcome some obstacle, excellent dialogue, and a love interest who is supportive and interesting and romantic."
—ERIN
"This was one of those addictive books. It made me laugh, it made me sigh, feel embarrassed and cry. I love Helen and I looooove Jake. What a gorgeous book boyfriend!"
—HELENA
"Wow! That was AMAZING! I laughed. I cried. I got mad. I swooned. I cried some more. This book moved me!  Not only was it a beautiful, inspiring story about being brave and seeing the good in each day. But oh the love story was so heartwarming and WONDERFUL."
—JOEE
"This author makes you fall in love with the characters but more surprising…her books make you feel better about yourself! Amazing!"
—LAVENDER
"Another 5 star, heartwarming tale that is told with incredible humor and talent. I couldn't get enough of these characters. I loved their story, I loved their chemistry, and I am not usually a romance reader but I loved this book."
—CHIARA
"I had a hard time putting this book down. I have yet to read a Katherine Center book that I haven't loved."
—AMBER
"There are books you love, and then there are books that make you resent the rest of your life for preventing you from reading. Books that change the way you look at the world around you. Long story short: I loved this book."
—LAUREN
"I read this in one day with a big, stupid smile on my face the whole time. So cute. I love Katherine Center's writing."
—STEPHANIE
"So good! All the feels and deep intermingling character lines I've come to expect from this author! Love her!"
—LISA
"Much like How to Walk Away, this is a story about a woman discovering just how resilient she is. Sure, there is some romance thrown into the mix, (Jake, swoon.) but it's not center stage. The focus stays on Helen's transformation from the beginning to the very end. You root for her, you laugh with her (the subtle humor in this story was brilliant) and you cry with her because you can't help but feel her pain."
—JENN
"A topsy turvy ride filled with woe and sparkle that never lets up with the darndest levels of hope."
—RACHEL
"As usual, Katherine Center grabs our hearts and twists them mercilessly to give us a tale of raw, human feelings and relatable characters."
—COLENE
"I've kind of read Center's books all backwards and haphazardly, but amazingly it's been the perfect approach to cementing her as an all-time favorite author. That's a big deal for me, because I really only have a few of those. I keep expecting one of her books to miss the mark, but it just hasn't happened yet. . . . This story was joy-filled perfection."
—T. Rosado
"I just loved rooting for Helen as she fumbled through the wilderness! I need more Katherine Center in my life now."
—NICOLE
"I read this entire book in one afternoon and loved every minute of it."
—CARMEN
"Another excellent read by the awesome Katherine Center. This is one of her earlier books and I have read them all; all are witty, funny, sad & beautiful in varying degrees."
—CHERYL
"I literally read this book cover to cover today. I don't remember loving a story so much, but I loved Helen, and I loved Jake, and I loved Duncan. It was real and messy and so incredibly lovely."
—LAUREN
"I love E.V.E.R.Y.T.H.I.N.G about Happiness for Beginners!"
—SHEYLA
"KC can do no wrong in my opinion. I love literally all her books, they are so joyful, heartfelt, and sweet. I'm so glad they came out with this beautiful cover to match the rest of my set! This one had me laughing and swooning and crying and hopeful… and any other emotion one can feel. I loved the banter between Helen & Jake and I loved the group that takes on the wilderness survival course… eventually. If you want something to truly touch your heart, pick up one of her books!
—RACHELLE
"I cannot get enough of Katherine Center's incredible characters. This was a 'read in one sitting' kind of story that I adored wholeheartedly . . . I'd give this book a million stars if I could."
—ASHLEY
"Gosh, I just love Katherine Center. Each of her books has such positivity. Things do not always work out the way you'd think, but somehow that just goes to show that sometimes the things that don't go our way are actually blessings."
—KIERSTEN
"Such an amazing, hilarious, uplifting, inspirational, and outdoorsy book! It was an easy, entertaining read."
—MACKENZIE
"So many wonderful things about this book. I loved the main character — Helen, with an H– and all the real-world baggage she carries (and throws away and picks back up and throws away again). Katherine Center once again does not disappoint with her fabulous story!!"
—TRICIA
"This is my favorite book of 2018. Funny, insightful and just plain lovely."
—T.L.
"Katherine Center never disappoints. Her work specifically seeks to broaden the reader's awareness and understanding of the unexplored and expansive strength, power and authority of love—and she pulls it off—every time."
—LIBBY
"Wonderful book. Such a talented writer! Spark and zing in her writing and you can barly put the book down! Puts so much personality into her characters you wish you knew them personally."
—LOUETTA
"The is the second book by Katherine Center I've read and I have officially fallen in love."
—BEKAH
"This book hit a note with me when it comes to returning to a place of contentment. I literally laughed out loud and cried reading the same page. I couldn't put this one down. Helen is the epitome of so many of us out there! I'm going to find 3 good things today."
—ALI
"I loved everything about this book! This is the first book I have read of Katherine's but it won't be the last. I loved the characters. The humor was just right!"
—JEAN
"Adorable love story about growing up, figuring out what makes you happy, and learning to accept what you can't change. A perfect beach read! "
—KELLY
"Katherine Center has a gift for story-telling and capturing the messiness and frustration of life in a totally engaging and relatable way. When Helen changed her mental model of her family relationships (especially with her baby brother) and the long-held story of her life, I was completely immersed and felt the same revelation."
—NOMOSF
"LOVE!! How is it possible to like each of her books better than the next? Quirky storylines, great relatable characters and sometimes just laugh out loud funny."
—AMANDA
"I have been in a HUGE reading slump, but this book, I couldn't put it down. Center has that effect on me."
—CARLY
"I don't want to offer any spoilers, so I'm not going to tell you what happens. But I will tell share how reading Happiness for Beginners made me feel: grateful, inspired, hopeful, appreciative, and—I know it sounds over-the-top—happy. It was a story of resilience and courage, of losing and then finding, of being brave in love, and of gaining the wisdom that, deep down, was always a part of you."
—DANIELLE
"One of my favorite reads so far this year."
—TRICIA
"Sooo good. I absolute loved this book. Every time I had to put it down I couldn't wait to pick it up again. Such a sweet heart-filling book. Not just about finding romance but about finding yourself!!"
—JESSICA
"If you love feel good novels that feel like warm hugs, then this book is for you."
—HALEY
"I absolutely LOVED everything about this book! It was a unique storyline filled with inspiration, humor, and love. Perfection!"
—SUZANNE
"This is the second novel of hers that I've read and the second novel of hers that I've loved. It makes me happy to realize I'm smiling and/or crying while I'm reading a book. This is one of those."
—SAM
"Wow, this book found me at the exact time I needed it. This was my second Katherine Center book and I'm quickly becoming a big fan of her work."
—MELISSA
"Beyond amazing. Beautiful, inspirational and more. Love and highly recommend."
—MADDY
"I need a follow up story for Jake and Helen after finishing!! I just need more! This was such a feel good read. I loved all the "Windy wisdom". This was like reading a fun self help/adventure/romance book, and it was perfect! Their wilderness adventure was exciting and the characters were all so loveable. I cannot wait to read more of Katherine Center's books!"
—ASHLEY
"Couldn't stop reading this book! She is such a great author. My granddaughter asked me to get it because she just loved it. Now that I'm finished I'm missing the characters."
—K.C.
"Such a sweet book, I flew right through it. Just a nice heartwarming read."
—JEN
"I devoured this book from start to finish in less than 12 hours. I literally started it at work on a night shift, and didn't go to bed when I got home in the morning so I could finish it. This is the second book by Katherine Center I've read, and absolutely adored every second of."
—BREANNE
"Katherine Center loves to sprinkle in meaningful quotes which is something I love about her writing. As soon as I finish one of her books, I want to read it again. I can't wait to read ALL of her books!"
—JEN
"Happiness for Beginners by Katherine Center is an amazing book."
—DeANN
"I was not prepared to love this book as much as I did. Helen's character was great. I loved following along on her journey to rediscover her true-self, while also coming to terms with past life experiences. The wilderness setting with a fun, unique group of people added to the whole dynamic, too. I was equally invested in all the quirky characters as I was with Helen and Jake. Oh, yeah – Jake! What's not to love?"
—KARLY
"I absolutely LOVED this book! This was my second book to read by Katherine Center, and I now plan to read them all. Both of the books were SO great – all the feels. I can't wait to read more of her books. :)"
—JANEE
"If you are feeling stuck in life, read this book. If you're throwing yourself a pity party, read this book. If you want to try to see the good in every moment, READ THIS BOOK."
—AMANDA
"I have always been a Katherine Center fan, but there are not enough superlatives to describe this novel. It is an amazing work that you will find yourself remembering bits of weeks after you put the book in a bookcase. And yes, this is a book to be saved and savored again and again. Katherine has found her voice and it resonates with women of all ages. It will mean different things to each reader, but everyone will find bits of themselves on the printed pages. Katherine has honed her ability to reach into the depths of women's unconsciousness and find that soft underbelly we all have. I found myself laughing and crying, often on the same page. But, I was invested. Nothing could break my concentration. My tea went cold, my cats had placed every soft toy at my feet, and my phone had several messages. But, for four hours, all that mattered was this book."
—CARRIE
"Katherine Center does an incredible job of capturing the universal struggle of vulnerability with humor and courage. Fold into this book like you would your favorite chair. It is a delicious treat."
—A.K.
"This is the book I needed right now. It was fun and quirky. It was emotional and obviously a bit romantic. I love it when flawed characters grow."
—JULI
"This was a fantastic read and one that will be on my favourites shelf and a definite re-read. I highlighted so many lines and paragraphs, I laughed, I cried, but most of all, I loved. I loved this book, loved these characters and now I love this author. I will definitely be checking out her back list and future releases."
—DONNA
"This was the first Katherine Center book I read, about 6 months ago, and I have already read it again. It is like a sigh of pleasure to read, and I was completely absorbed in the book like I was hearing a story about my possible self or my best friend."
—R.E. TOG
"I love reading and when I find a treasure like this I want to let the author know of my "approval/happiness" by buying a copy. Or in this case, buying a few copies and sharing them with young adults. It's a very realistic novel with hope."
—M.L.J.
"I love a good journey-story and this was one of the best I've read. A girl starting over, takes the trip of a lifetime and finds herself somewhere along the way – doesn't get better than that for me. But, somehow, this book DOES get even better than that. Helen discovers that she can stand on her own two feet, that she's strong and capable – and able to love again after a love-gone-bad. I don't even READ romance novels as a general rule, but I adored the romance in this one and even shed a little bit of happy tears at the end. This is a quick, easy, MUST read – you can't go wrong!!"
—KELLEY
"Amazing book!!!! I recommend reading a Katherine Center book to everyone!!!"
—STACEY
"LOVED this book. Light some candles, crawl into the bubble bath and prepare to lose yourself for the next few hours. I could not put it down and was sad when it was over! Laugh out loud funny and bittersweet at the same time, Happiness for Beginners will does not disappoint. Bravo Ms. Center!!!"
—DALE
"Starts off juicy, and then gets AMAZINGLY MEANINGFUL in the middle. So inspiring."
—P.R.
"This is a lovely novel!! I could totally relate to and feel the emotions that Helen expressed!! The character development of everyone else is just perfect!! Thanks, Katherine, for another warm and poignant reading experience!!"
—LISA
"I loved this book. I read it in one sitting and as I read I kept checking to see how many pages I had left, wishing there were more. Katherine Center is one of my favorite authors. I've loved all her books, but this one might be my favorite. Can't wait for her next one!"
—A.J.
"Fabulous. Center's best yet. Human, heartwarming and heartbreaking all in one delightful read."
—DEBORAH
"I really don't know if I can help it. I love Katherine Center's books. I know, I know. I've only read a few. But what I started with was great and they just keep getting better so I don't see my opinion changing any time soon."
—JESSICA
"Thank you Katherine. Another great read. This author is one of my new favorites. Katherine your sense of humor must be so in sync with mine…. I wish I could invite you to my book club… I'd love to chat over wine! I'm getting my ladies to read one of your books for our next meeting! This book is fantastic. Real characters…real situations… real life…. and a really enjoyable read!"
—CORIE
"Love love love this book. I didn't want to end. I adore Katherine Center's writing and her characters who are always so relatable. I started this last night and just couldn't put it down. You always have to root for Center's characters and a happy ending. If you haven't read one of her books, you definitely need to!"
—ANN
"WoW. Such a heartfelt easy and enjoyable read!! I'm a fan!! I thoroughly enjoyed every word of this book. I found it to be wise and super witty at the same time. I am so looking forward to diving into Katherine Center's other books. I am hooked! Thank you for this much needed happiness!"
—S.G.
"This is a great motivational read. I love every aspect of this novel and how it spoke to me in more ways than one. It is very entertaining as it is inspiring."
—CRISTINE
"It was the most fun I have had reading in years."
—CORYNNE
"This might be my new favorite book ever. I have never left a book review in my life and I'm a huge reader, but I had to. I literally read this book THREE times back to back. Amazing, heart warming, loved it."
—EMILY
"I love Katherine's other books and this one is as wonderfully good as they are. Favorite thing? The way she develops the main character to a point where you feel like you are part of her mind."
—T.A.G.
"Absolutely loved this book! I honestly couldn't read it fast enough! In fact, I'm buying it for my daughter because I thought it offered a lot of great insights into being happy."
—STACEY
"I just love Katherine Center's writing. Her characters are so vivid, the dialogue so spot-on, the little touches of humor so charming. I started reading this late last night and took every opportunity to sneak in a few more pages until I finished today, less than 24 hours later."
—JENNY
"Katherine Center has become an author whose book I will pick up even without knowing the premise ahead of time. Happiness for Beginners is one on her backlist and I picked it up simply because I had not read it yet. Now I am asking myself, why didn't I read this one sooner? From the opening sentence I was immersed in Helen's story and was so invested in her journey I couldn't put the book down. Filled with laughter, tears and adventure, if you haven't read this one yet, you're missing out!"
—SHERI
"Is there a rating higher than 5 stars? This is the 5th Katherine Center book I have read. I think this one passes How To Walk Away for me. I love the meaning behind the story, the journey to become a stronger person for yourself. The journey to find ways to be happy. It was amazingly written."
—BRIANNA
"This is such a fabulous book – so funny & endearing, and a great love story. And on top of that, it was inspiring – made me want to be a kinder, more thoughtful version of myself."
—MIMI
"Is it possible to read a Katherine Center book and put it down? I can't say that I have had that ability. Start to finish Mrs. Center sucks you into her stories and it is like an invisible vortex that you can't get away from until every single word is devoured. I am a huge fan and will continue to devour Mrs. Center's books. If you haven't read her work, don't waste any more time. Pick up one of her books today. Each book gets better and better."
—JENNIFER
"Crying tears of joy and now sadness that this book is over. I loved every bit of Happiness for Beginners. Thank you Katherine Center for the best summer reading ever!"
—ELISA
"It's a funny read as all of Katherine's books are. She has a great wit."
—GEORGIA
"Personal growth, happiness, healing, humor, and love, with a wilderness adventure thrown in; this book was all that and more. I highly recommend this brilliant novel to women's fiction fans. Now I'm off to read all of Katherine Center's other books!"
—T.H.
"5 glowing, laughing,crying, wonderful, all-time-favourite stars. I loved, LOVED, loved this book so much! I had to create a new Goodreads shelf for it: all-time-favourite! I laughed A LOT…then I cried a bit and then I laughed while I was crying. I learned to look at things a different, better way. And while I did I had the greatest time ever."
—SABINE
"5 Feel-Good Book Stars! I borrowed this book from the library but it's one that will find a home on my bookshelf so I can open it at any time and read a page here and there whenever I want. This is a story where I always want to remember it ALL. The only thing I regret is not savoring it longer, I just couldn't put it down."
—CARLENE
"I was feeling a little anxious and restless, and I couldn't find inner peace or calm. That's when I knew it was time to read this amazing book again. For the fourth time. The moment I opened it and started reading, I had this feeling of 'ahhhh, this is good and just what I needed.' Every time I read this, I go on the journey along with Helen. From her reflections, I reflect on my own thoughts, life and happiness, and I get inspired to exercise my appreciation. Throw in witty and great writing, great characters, wilderness setting, a beautiful cover and a bit of romance, and you get, in my opinion, a fantastic book."
—LENE
"This book is sweet and fun and surprisingly deep. That pretty much sums up why I'm a fan of Katherine Center."
—MARY
"Read this on my Girls Trip Weekend, and my pals commented on how unusually quiet I was poolside and had never seen me "so totally absorbed by a book". It's true. I couldn't put down this enchanting story. Highly recommended for those looking to smile as pages are turned and don't mind the pitter-patter of the heart and then looking up and realizing that the entire afternoon had completely gotten away from you."
—TRACY
"Added this to my top ten ever fiction books list. Fantastic story and writing. It made me both laugh and cry. I'm planning to read everything else she's written now."
—P. WHEELER
"Surprised me from the beginning and held my attention till the last page. I honestly couldn't put it down. Center writes of love and adventure with such a pure truth and believe. Every page placed me right in the center of the story. It left me with a desire to find my own life changing crazy adventure."
—AMANDA
"This book was a true joy to read. I found myself cheering for Helen as she navigated life being newly divorced and trying to find her way. She ended up surprising herself numerous times, and I enjoyed the journey."
—CARLEY
"My second read by Katherine Center, and I have definitely found a new favorite author! I won't even bother with descriptions of this book, just pick it up and read it people! It was just as enjoyable as 'How To Walk Away' if not more so. I am now in search of the other books she has written. I hope Ms Center has many books left in her!"
—PAT
"I love everything about it: the writing is fantastic, the dialogue is realistic and witty, it's not completely predictable, the characters are excellent, there are little snippets of beauty and wisdom sprinkled throughout, and the author leaves us with some reality instead of a trite ending. This book will give you a different way to look at your life while warming your heart."
—MONIKA
"I loved the characters and kudos to Katherine Center for developing great dialogue between characters. She's a gem of an author"
—MICHELLE
"In order to reset and find happiness, newly divorced Helen signs up for a three week mountaineering course in the wilderness. A few people have died in past trips, but don't worry, it's under new management. Next comes a gaggle of annoying coeds, a rumpled poem by Pablo Neruda, the best friend of her little brother (who is a surprisingly good kisser), and a host of surprises and mishaps and insights into what makes us truly happy. Delightful."
—Rosenbaum Five
"If you don't shed a tear in every chapter, Chuck Norris says you've got no humanity. I love Katherine Center's writing… she gets to the heart of everything, find the universal truth that we all keep hidden."
—FLINT
"Such a delight. Snappy, engaging writing, flawed, relatable, and lovable characters that I miss already, and even some surprisingly memorable and meaningful nuggets of wisdom. Tender and funny and such a good story!"
—KRISTIN
"Finished in a day – and now I'm sad I'm not at the library to pick up yet another Katherine Center book to start later tonight. Loved this story!" ❤️
—SARA
"Aww just has all the feels. A backcountry survival hiking trip. An annoying and yet totally awesome younger brother's best friend. A girl out of her element but not going to let that stop her. Yep, it was a fun read with some real depth. And makes me all warm and fuzzy by the end."
—HEATHER
"This book tugged at my heartstrings and tickled my funny bone in equal measure, and as I listened, I could see the movie (that I wish would be made) playing out in my brain. I loved the humor (from the nicknames to Pickles the dog to Grandma GiGi), I loved the romance, and I especially loved how utterly human the characters were (I could definitely see myself in Helen). I'm looking forward to reading more books by this author and I was extremely thrilled to hear that Helen's brother, Duncan, is featured in her next book."
—RENEE
Interviews / Q&A's
Houston Matters producer Michael Hagerty asks Center why and about why we often look to the outdoors to help us find ourselves.
KC: "There's a lot of me in Helen, and this is one of those things! One thing she needs to learn to do in this book is to savor the good things around her—even if she can't fix or eliminate the bad. That's a lesson I've been working on my whole life. "
KC: "I am far more interested in the ways we pull ourselves together than in the ways we fall apart. I think a lot of writers are afraid of happy endings — afraid they won't be taken seriously, or they'll seem false. As a culture, we're deeply mistrustful of happy endings in stories, as if we're foolish to long for them or enjoy them, as if there's nothing meaningful to take from the joys of life. But I disagree. Good things do happen — all the time. I don't want to live a life that ignores them or write stories that ignore them."
KC:  "I came across an idea once that people go to nonfiction to learn things, but people go to fiction to feel things.  (That's the great Dwight V. Swain, by the way.)  It's an idea I've thought about a lot since. What do I want to feel when I read a novel?  Because you can only write the story you long to read.  On some level, all of us who love fiction are looking for something that makes us feel alive.  But for me, I find I'm mostly drawn to stories that are a pleasure to read, ones I look forward to coming back to when I have to set them down, ones that make me curious and eager to turn the pages and keep me up past my bedtime."
1/2 DOZEN (questions) with Julianna Baggott
KC: "Write the story you want to read.  Not the story you think your smart friend wants to read.  Or the story you think will impress your writing group.  Or the story you think will be a bestseller.  Write the story that your own inner reader would love more than anything to curl up with for an afternoon.  There are infinite stories you could write.  The real question is, which one is yours?"
Features / Mentions
InStyle Book Club: 7 Page-Turning Picks to Read This April
The Perfect Party :: Houstonia Magazine
Wiring Your Brain For Happiness :: Deseret News