KATHERINE CENTER
wants us all to read for joy. She's the author of eight bittersweet comic novels about how we fall down, and how we get back up. She writes big-hearted books about resilience and struggle and finding ways to savor life's moments of grace.
If you're just discovering Katherine's books and want to dive into her backlist, she suggests you work your way backwards! Here are her books, starting with the most current. 🙂
From the New York Times bestselling author of The Bodyguard comes a hopelessly romantic novel about finding love, confronting a haunting past, and figuring out what, and who, really matters.
"Katherine Center gets right to the heart of our humanity in her beautiful, funny, sweet, profound way."
—Jane Estes • Lark & Owl Booksellers
"A perfect dose of sunshine in this dreary world."
—HARIKA • READER REVIEW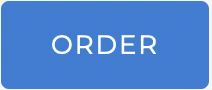 The feel-good, unabashedly romantic, deliciously witty binge-read of SUMMER 2022!!
She's got his back. He's got her heart. They've got a secret. What could possibly go wrong???
Hannah Brooks looks more like a kindgerten teacher than somebody who could kill you with a wine bottle opener. Or a ballpoint pen. Or a dinner napkin. But the truth is, she's an Executive Protection Agent (aka "bodyguard"), and she just got hired to protect superstar actor Jack Stapleton from his middle-aged, corgi-breeding stalker.
"My perfect 10 of a book. I wish I could erase it from my mind just to read it again for the first time. A shot of pure joy."
—EMILY HENRY • #1 NYT bestselling author of BEACH READ and Book Lovers

A laugh and cry story about embracing who you really are, seeing what it means to be brave, and taking a chance on love—which is the riskiest move of all. With Katherine Center's sparkling dialogue, unforgettable characters, heart, hope, and humanity, WHAT YOU WISH FOR is the author at her most compelling best.
"I think Katherine Center's books should be sold at the drugstore because they're the best medicines for human souls. You laugh, you cry, you smile, you sigh and as soon as you finish it, the positive energy takes control of your nervous system. You want to dance, you want to sing and you want to share your joy with your loved ones."
—READER REVIEW • NULIFER
Katherine Center's Things You Save in a Fire is a heartfelt and healing tour-de-force about the strength of vulnerability, the nourishing magic of forgiveness, and the life-changing power of defining courage, at last, for yourself. 
"Oh, how I love Katherine Center's writing…and her newest novel is a gem: a tale of a female firefighter who has to learn the difference between saving a life and truly living one; a story that reminds us that the word emergency has, at its heart, a new beginning.  Just read it, and thank me later."
—Jodi Picoult • #1 NYT bestselling author of A SPARK OF LIGHT and SMALL GREAT THINGS
How to Walk Away is Katherine Center at her very best: an utterly charming, hopeful, and romantic novel that will capture reader's hearts with every page.
"If you just read one book this year, read HOW TO WALK AWAY. Katherine Center has written a beautiful and strong survival novel for the soul. If you have friend who is lost in life, do them a favor and hand them this novel."
―NINA GEORGE • NYT bestselling author of The Little Paris Bookshop
***SOON TO BE A NETFLIX MOVIE!!***
Happiness for Beginners follows the best kind of journey toward creating your own hard-won happiness—one where outer struggles lead to inner strength, where being brave inspires wisdom, and where joy stands tall, even among all the hardship. 
"If you're anything like us, you'll read this book in one sitting."
—InStyle
"This wise, delicious, page-turning novel won't let you go.  Katherine Center writes about falling down, growing up, and finding love like nobody else."
—Brené Brown • #1 NYT Bestselling Author of Daring Greatly
*** Now a MOVIE that hit #1 Netflix!!! ***
Perfect for fans of Jennifer Weiner and Emily Giffin, this tender and heartwarming novel explores the trials of losing what matters most—and how there's always more than we can imagine left to find.
"A sweet tale about creating the family you need."
—People Magazine
"A heartwarming tale that explores the trials of losing what matters most."
—USA Today
How do you change your luck? Katherine Center's marvelously entertaining and bittersweet novel is about choosing to look for happiness—and maybe getting lucky enough to find it.
"[A] thoroughly enjoyable girlish romp."
—Library Journal
"Center delivers an original, engaging, and touching novel populated with quirky and lovable characters, and ripe for discovery by readers looking for a cheering read."
—Booklist
Katherine Center's Everyone Is Beautiful is a hugely entertaining, poignant, and charming novel about what happens after happily ever after: how a woman learns to fall in love with her husband–and her entire life–all over again.
"Everyone is Beautiful is a loving and hilarious portrayal of motherhood and marriage. Katherine Center has a keen eye and a fresh take on the joys and pain of a new mother trying to do everything right, and to be everything to everybody. You will laugh and relate, weep and rejoice on Lanie's journey of self discovery. I highly recommend the trip!"
—Adriana Trigiani • bestselling author of Big Stone Gap
A spirited debut novel with a terrifically appealing voice, a fantastic sense of humor, and a lot of heart, The Bright Side of Disaster reminds us that sometimes it takes the worst-case scenario to show us the best in everything.
"Bittersweet and utterly authentic . . . Novels as polished and mature as The Bright Side of Disaster just don't come along very often from first-time novelists or, for that matter, from those with much longer résumés."
—The Dallas Morning News