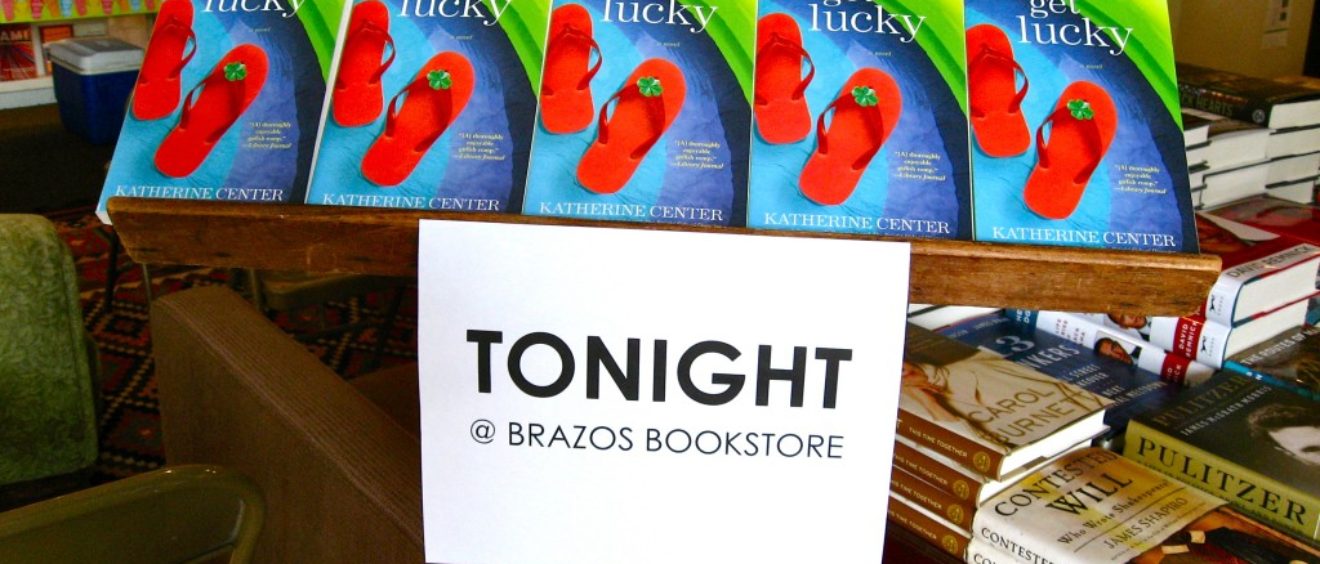 free LUCK for everybody
So we had the book launch party for Get Lucky on Saturday.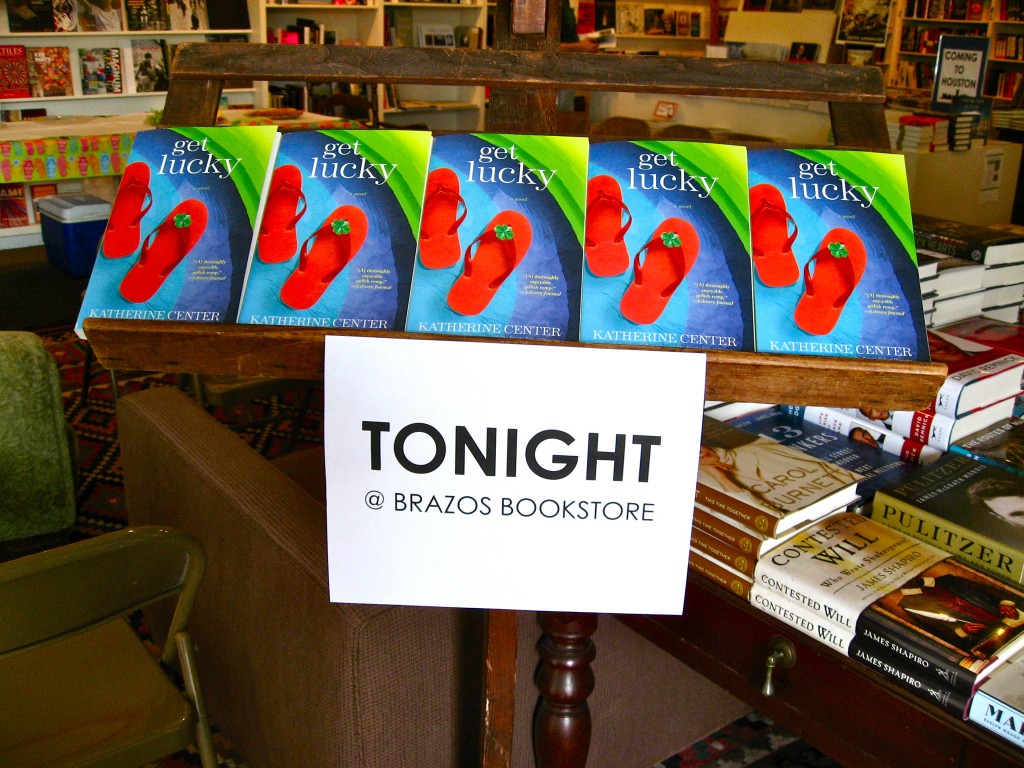 I really wasn't sure how many people would show up, but I knew it would be a fun time.  Especially since I'd be reading the first chapter of the book, which is pretty feisty.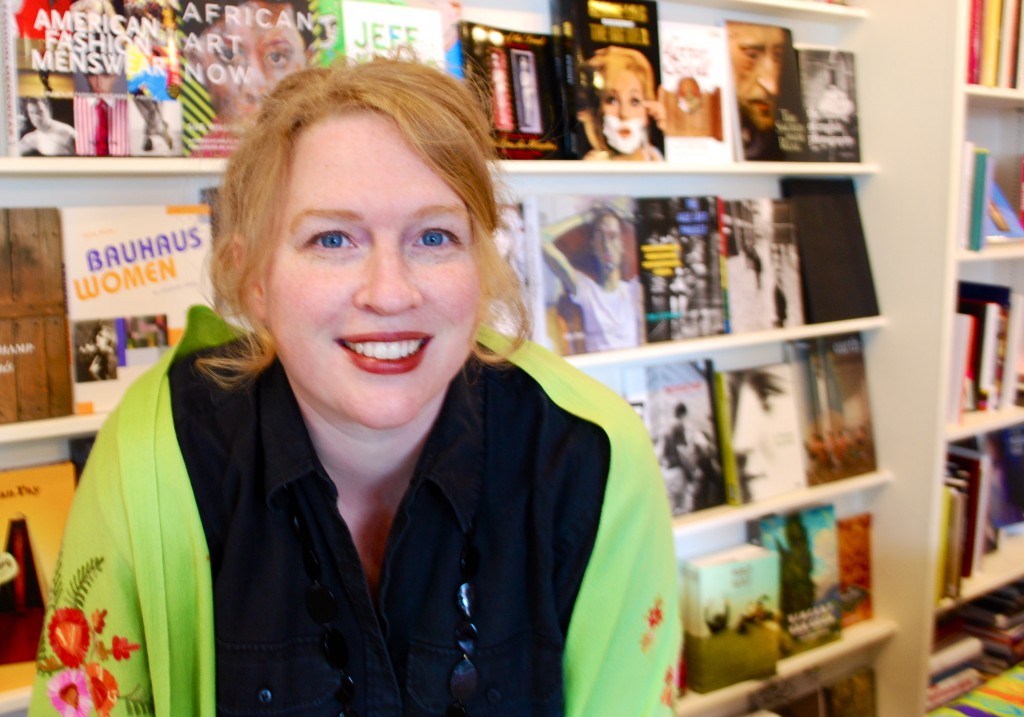 The opening paragraph is all about how the main character, who works for an ad agency and has just finished working on a bra campaign, stumbles on a website that gives her a crisis of consciousness.
In truth, the word "boobs" appears in the first chapter many times.  Many, many times.  More times than I'd really noticed before I was standing up reading it in front of a crowd of — I'm guessing — something like 100 people (my mom's guessing 150, but she's my mom).
A crowd that included one of my favorite six-year-olds.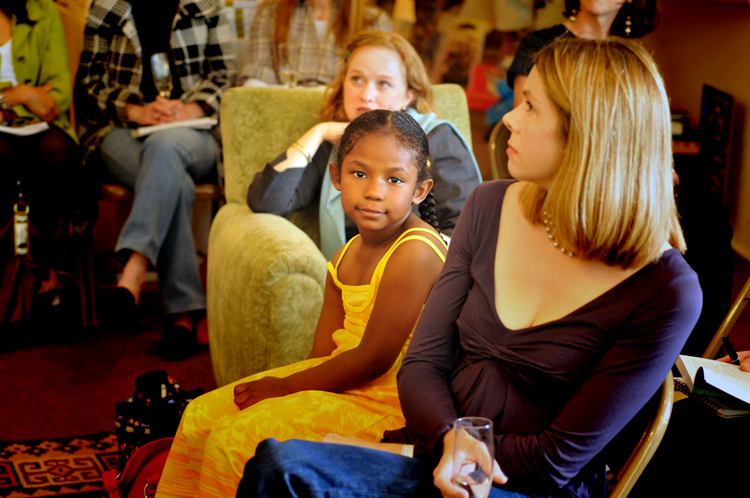 Photo by her mama.
She didn't seem to mind too much, though.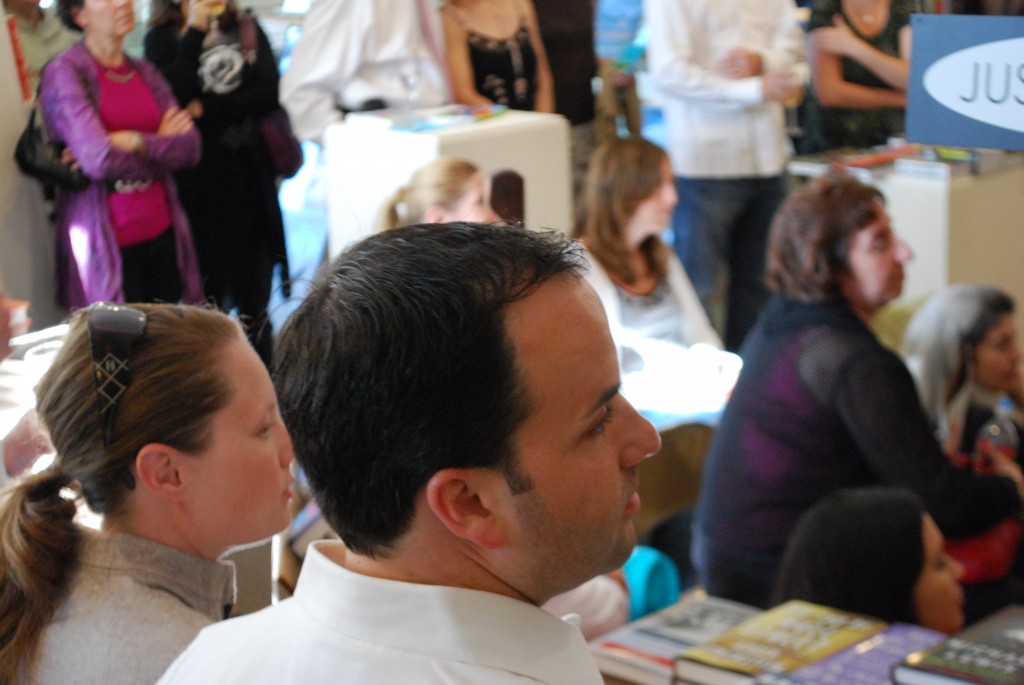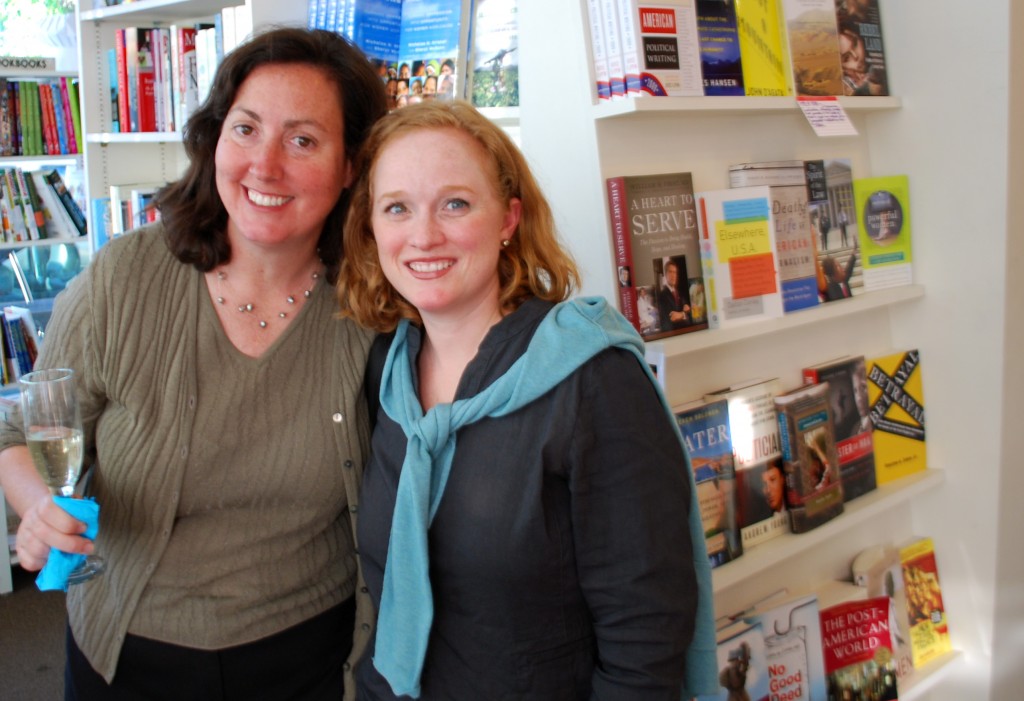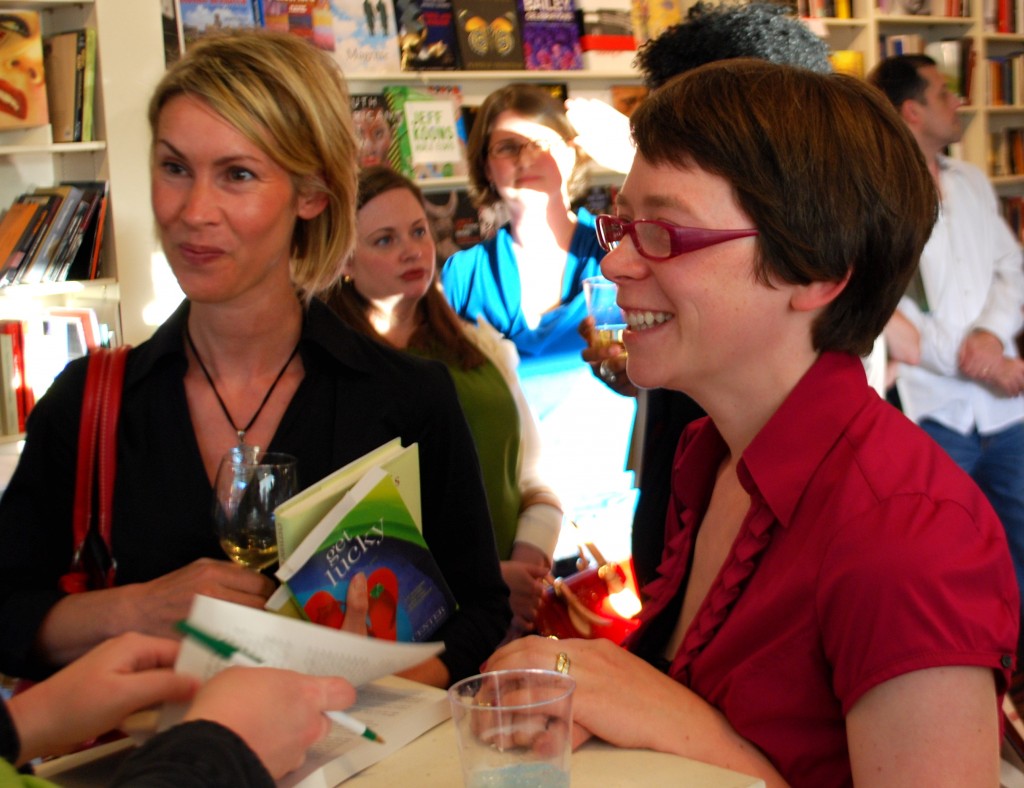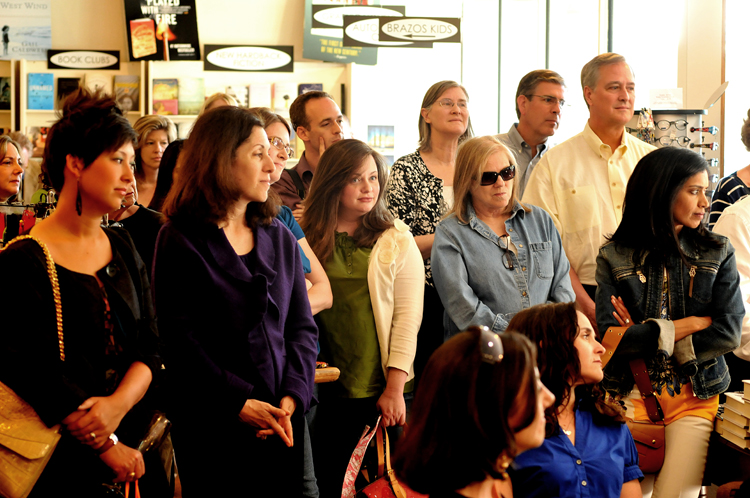 Photo by the brilliant Karen Walrond.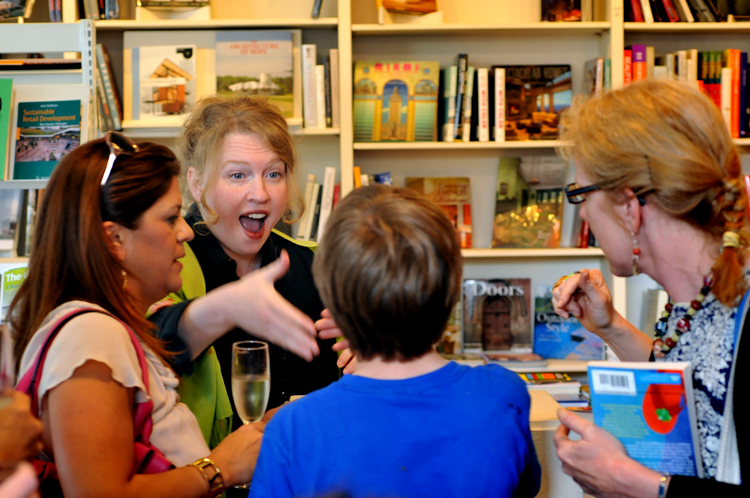 Photo by the brilliant Karen Walrond.
I had such a great time.  On Twitter, before the launch, I promised we'd give away free luck with every book to everyone who came to the party.  And I feel like we did.  Or, if not luck, at the very least: gratitude.  Which is really kind of not that different.