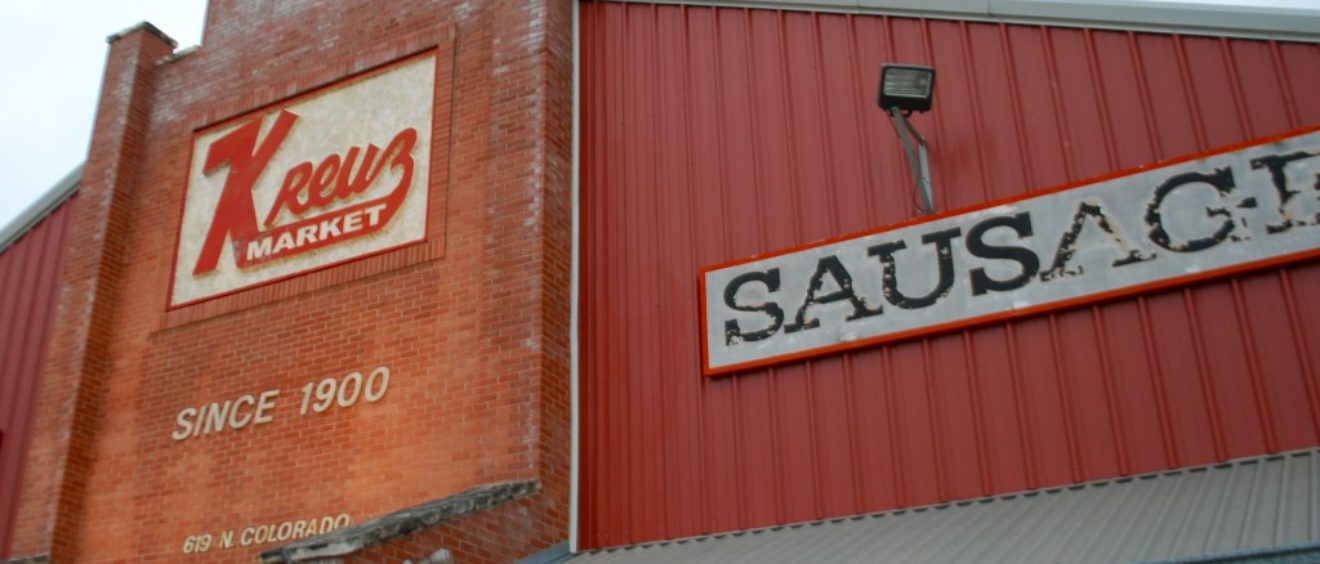 the barbecue capital of Texas
I kind of lean in a vegetarian direction.  But when you go to the Bar-B-Q capital of Texas, you just HAVE to be a carnivore.
And last week, when my mom and I drove out to Lockhart, Texas, for a book event, we asked around for the best BBQ and got many different opinions.  Finally, since most places around Lockhart seem to close down around six, we had an easy choice–we went to one that didn't close 'til 8.
And, man, were we glad we did.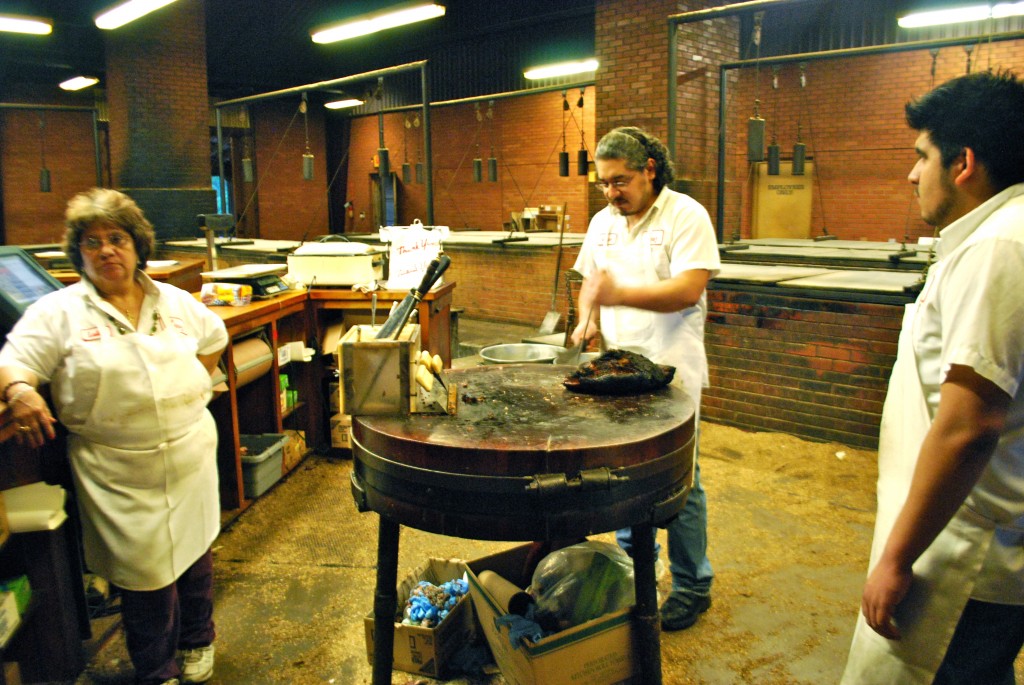 Because these people? They are NOT kidding around.  This is serious food.
The place is big enough to house the whole town, first of all.
And then there are the fire pits smoking the meat.  And the enormous chopping blocks, slick and black from years of smoke and melted fat.  And then there's the fact that they will not give you a fork.  Or BBQ sauce.  Because it's a "no fork, no sauce" kind of place.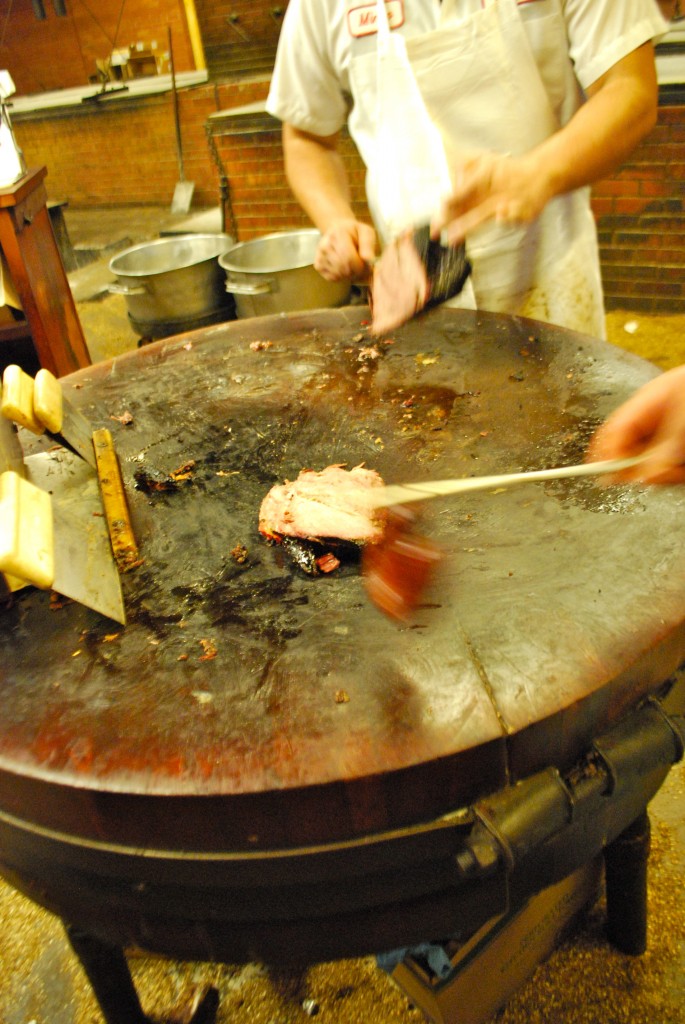 No hiding that brisket in barbecue sauce.  No cutting it with utensils.  You have to tear it with your bare hands and eat it like a man.
Which feels deliciously naughty, totally exhilarating, and a tiny bit traumatizing.  Especially if you're a lapsed vegetarian.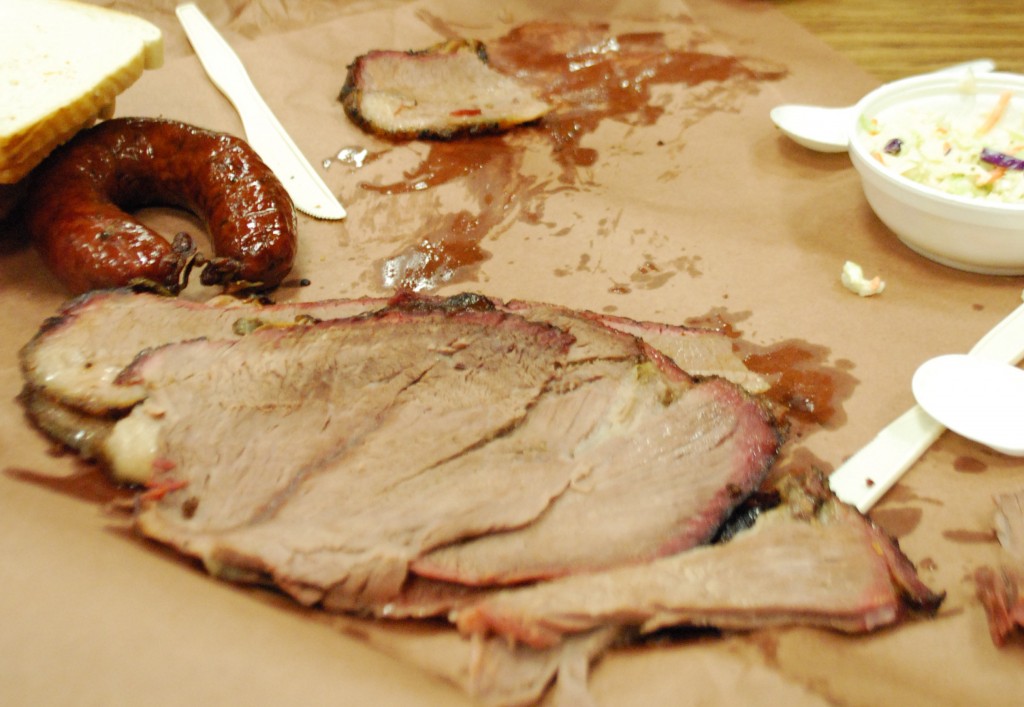 Barbecue like that is the reason people love barbecue.  And it made the barbecue I'm used to seem pathetic and plastic and weak.  It made it seem like this barbecue was real, and everything else that called itself barbecue was false.
Kreuz's market has been cooking barbecue for 110 years, and I'm not exaggerating when I say that something about eating there–food so foreign to me and yet so much a part of my own German-Texan heritage–made me feel like I was in the presence of something larger than myself.  Something that spanned generations.  Some lost part of my own history.
And that makes for a hell of a meal.