something we got right
I spoke on a panel last weekend at the Texas Book Festival with the very charming Jancee Dunn, who has a baby.  Fellow panelist and Houston author Gwendolyn Zepeda and I wound up giving her parenting advice.  And while we were talking, I heard myself say something very true.  It can be so easy to second-guess the parenting choices you've made — but there is one thing I know for sure we got right: Audiobooks.
As babies, both my kids hated the car.  Like, any time I drove anywhere for the first two years of their lives, they cried.  It was awful.  It made me completely crazy.  'Cause Houston is a driving town.  If you don't drive, you just stay in the house.  So that was my choice: total isolation or baby torture.
Until I discovered quite by accident that my infants found Garrison Keillor's voice soothing.  Which is not surprising, really, because I myself find it soothing.  One day in the car, I turned on his audiobook Lake Wobegon Summer 1956, and the crying stopped.
From that moment on, we have never been without an audiobook in the car.
Now, at 4 and 6, my kids are audiobook champs.  They prefer us to read to them, but they're perfectly happy with audiobooks, too.  It's how I make dinner every night–them in the living room, playing trains and listening to the Chronicles of Narnia, or Katie Kazoo Switcheroo, or The Magic Treehouse, and me in the kitchen, listening to NPR.
After all this time, I have some favorites for the 3-and up set.  Here they are, my Top Five kids' audio books — though they are just as good for grown-ups.
This story is totally spellbinding — and way better than the movie.  Because, as with so many books, it's not what happens that really gets you — its how Kate DiCamillo tells the story.  And the voice of the story, the way it reveals itself, is magical.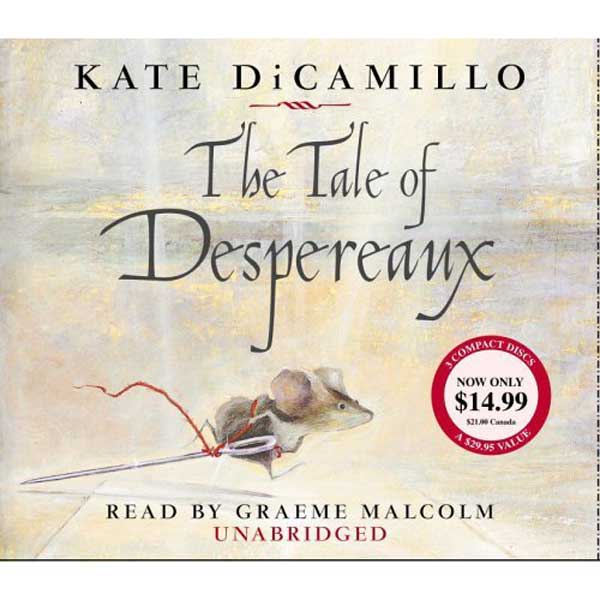 4. Little House on the Prairie Series
I was raised on the 1970s TV show, so it's hard not to picture Michael Landon as Pa.  But I'm very glad my kids are starting off with the real thing.  The books are warm and dramatic and very engaging.  My kids love hearing about life in the Olden Days, too.  And Cherry Jones, who narrates, has the most wonderful, buttery voice…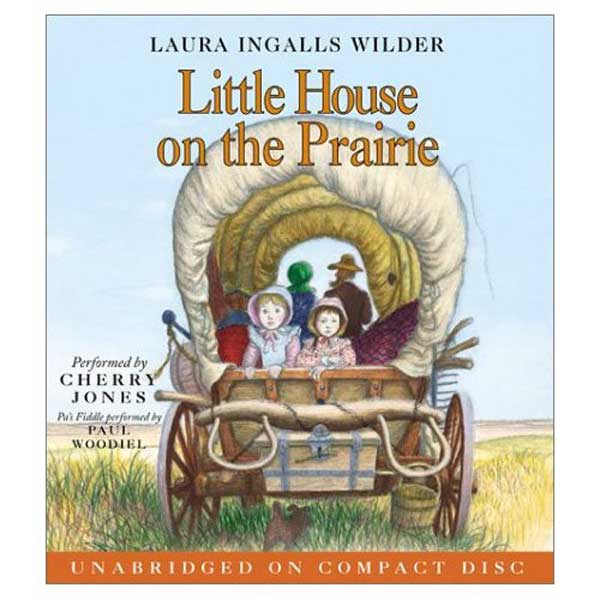 3. The Cricket in Times Square
My son used to be obsessed with this one.  Every time we got in the car, he'd say, "I want Cricket in Times Square by George Seldon!"  And I totally get why:  it just makes you feel good.  The voices are fun and engaging, and the story is sweet-natured.  And children of the '70s will appreciate that narrator Rene Auberjonois used to star on Benson.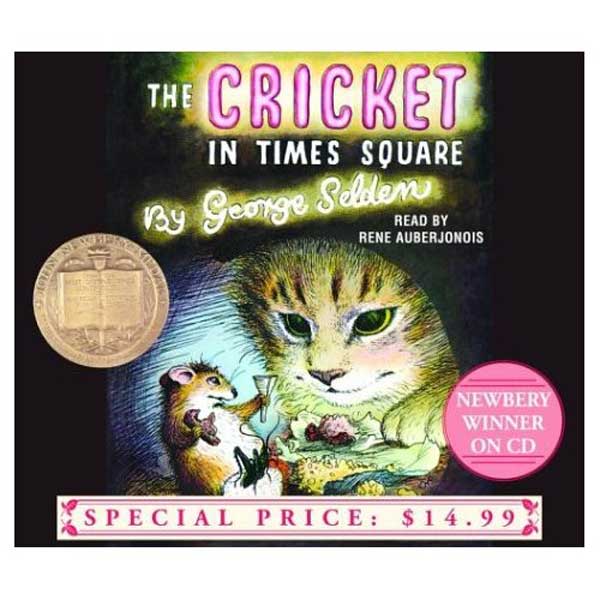 A little on the scary side at times, so depending on your kids, you might stop at Book One.  But absolutely, completely addictive.  We read the books first together, and then listened to the audiobook of Book 1 on a car trip.  The kids were mesmerized, and so was I.  Shoooowee, that J.K. Rowling can write!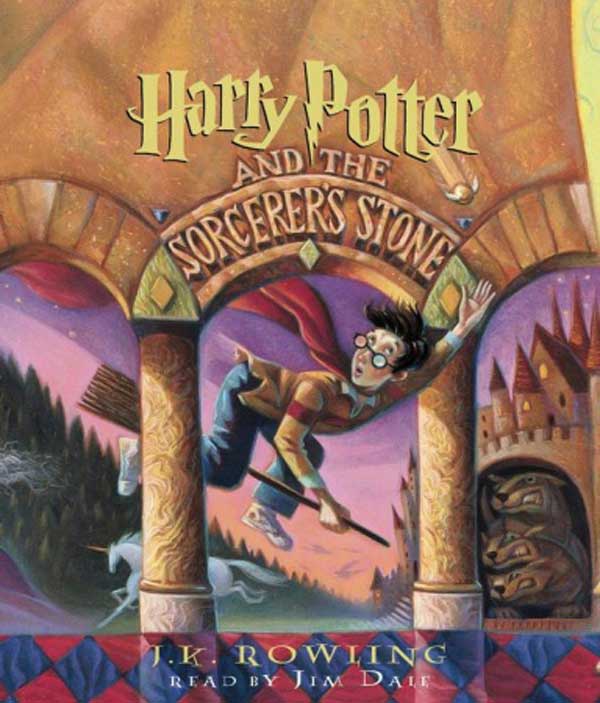 1. James and the Giant Peach (and also pretty much every single thing Roald Dahl ever wrote.  Except The BFG is a bit too scary for little ones…)
What I particularly love about James and the Giant Peach is Jeremy Irons doing the voices of all the insects.  He makes it better than it sounded in your head when you read it as a child–and better than you could do now if you were reading it out loud.  Sorry, but it's true.  There are so many different insect characters that it can be hard to keep them all straight.  But when Irons reads the book, the Earthworm has a thick, deep, earthwormy voice, and Miss Spider has a prim, spiderly voice.  Not to mention Aunt Sponge and Aunt Spiker!  It's beyond great.  I never, ever get tired of listening to this one–and I've probably heard it a hundred times by now.  At least.