questions about Get Lucky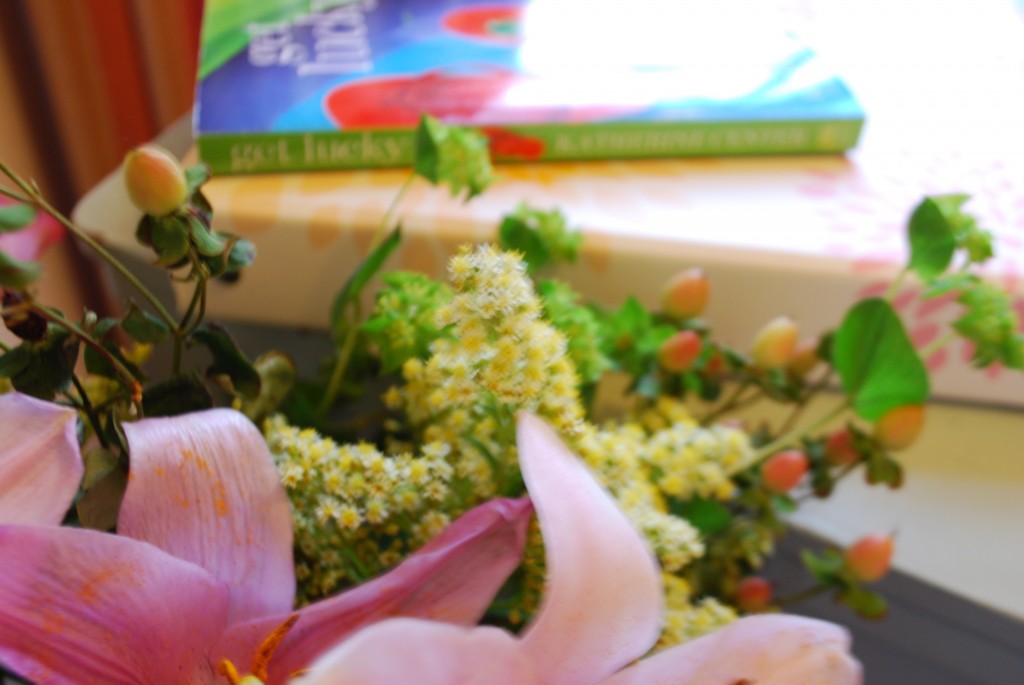 The concept of sisterhood is an ongoing theme throughout the book.  Are Mackie and Sarah foil characters?  Does sisterhood strengthen the bond between two opposite people or stifle and complicate personal freedom?  Do you have a sister of your own?
I have two sisters of my own—and no brothers.  And it's funny to me how, when you're young, you always define yourself in opposition to your family and insist on your differences—but once you live out in the big world, you realize how much like them you really are.  My older sister's a redhead, and I'm strawberry blonde.  When we were kids, I thought those were radically different colors.  But, actually, looking around, they're pretty much the same.
As for Mackie and Sarah, I don't see them as foils.  I see them as pushing and pulling on each other the way you do when your life is tangled up with someone else's.   But the tensions between them wouldn't exist without the closeness—the kind you only have with people who have shared more of your history with you than you care to remember.
Surrogacy is a hot-topic issue right now, with a plethora of social, emotional, mental and physical implications.  What got you interested in the topic of surrogacy and how did you go about researching it to include it in your book?
Years ago, long before I'd ever been pregnant, I remember having the thought that if either of my sisters ever needed a surrogate, I would offer myself right up for the job.  It seemed like a no-brainer.  Later, when I was actually pregnant with my own first child, I kept thinking back on that idea I'd had—how I'd thought having a baby would be such a snap.  I kept thinking about how things always seem easy when you've never done them.  I wanted to write about all those conflicting impulses with family—how you really want to help, but how helping can push you way beyond what's comfortable.   And I love stories about characters who are in over their heads
Houston is your hometown.  What aspects of Houston could make someone who grew up there, but moved away only to eventually return, feel like an outsider?  How is this book's setting specific to Houston?
I once heard someone describe Houston as a grandma of a town—a place you had to know well to love.  And that's nothing against grandmas. That kind of love—the kind that's built on years of companionship rather than flashiness or cool—is one of my favorites.
But Houston's a tough town.  The weather's too hot, the mosquitoes are too enormous, and the sprawl is relentless.  With Houston, you have to make a choice to love it.  You have to look for the good stuff and shake off the bad.  The people who can manage to do that thrive here.  And it makes for a certain character to the city that I really love.
The title of your book, GET LUCKY, implies that luck is a quality that you can work at obtaining, rather than something that comes without effort.  Why is it the title of your book and how does it pertain to your own personal philosophy on luck?
I think luck might be an attitude.  Or a kind of selective vision.  I think feeling lucky may come from concentrating on the things in life that are going right.  My husband is very good at doing this—looking at the world with grateful eyes—and it's something I'm always working to emulate.
There's a Garrison Keillor quote that goes through my head a lot that starts off: "Some luck lies in getting not what you thought you wanted, but what you have…"  I love the idea that getting what you want may not always be the best thing for you.  There are so many lessons to learn from not getting what you want.  And, in the book, Sarah has a lot of lessons she needs to learn.
Sarah's new stepmother, Dixie, is the glue keeping the Harper family together.  She represents the positivity that change can create, as well as the colorful vibrancy of living in the present.  Who was your muse for creating her?
Dixie started out a symbol of how the family was falling apart—drifting so far from what it had been when Sarah's mom was alive.  But the more she showed up in the story, the more everybody—including me—liked her.  She's just always her authentic self—turkey earrings and all.  Plus, she's warm-hearted, and she loves big.  And even though at first she doesn't fit in, as the story goes on it becomes clear that she belongs.
I actually based her a little on Dolly Parton, who I love like crazy, and who has the greatest self-deprecating sense of humor.  And despite the wigs and false eyelashes and exaggerated hourglass figure, whenever she's in a room, she feels like the realest person there.
The library in your book is based on the real-life Dr. Eugene Clark Library in Lockhart, TX.  How did you get to know its history and what inspired you to write about it?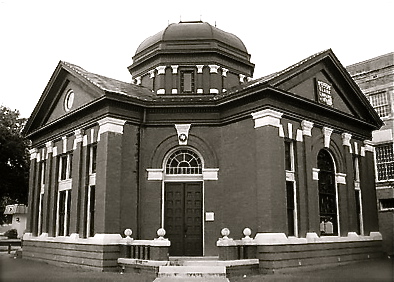 A friend of mine grew up going to the library in Lockhart, which is near Austin, and when she heard I was writing about a historic library, she told me all about the building—which is the oldest library in Texas.  Then a few weeks later, as I was driving across the state on my way to a cabin to do some writing, I saw a sign that said "Lockhart" with an arrow pointing north.  And the steering wheel just turned the car onto that road and I drove until I found it.  I wound up spending the afternoon there, talking with the librarians and exploring and reading about its history.  And by the end of the day, I was in love.
What are you working on next?
The novel I'm writing now is about a young widow who becomes convinced she can find a way to talk to her lost husband.  She's a city slicker who moves, with her two children, to her aunt's farm in a small Texas town.  There, she learns secrets about her own life and redefines friendship, and love, and the good life.