I am eating in this restaurant if I have to build a time machine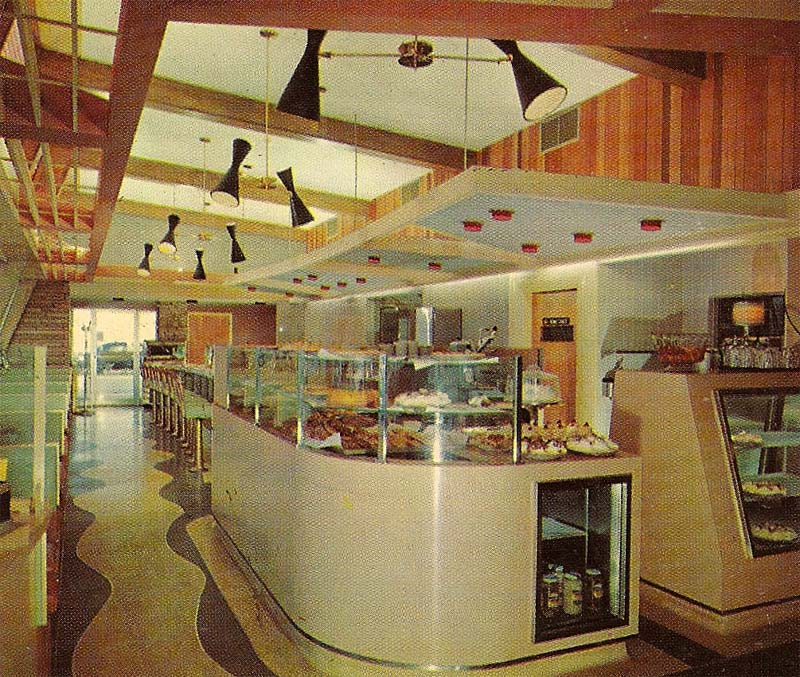 –and I'll actually have to.  Because it's long demolished.  But I'd give anything for a cup of coffee and a slice of diner cake at Emil's Steer Inn Drive Inn.
Or the Frost Diner: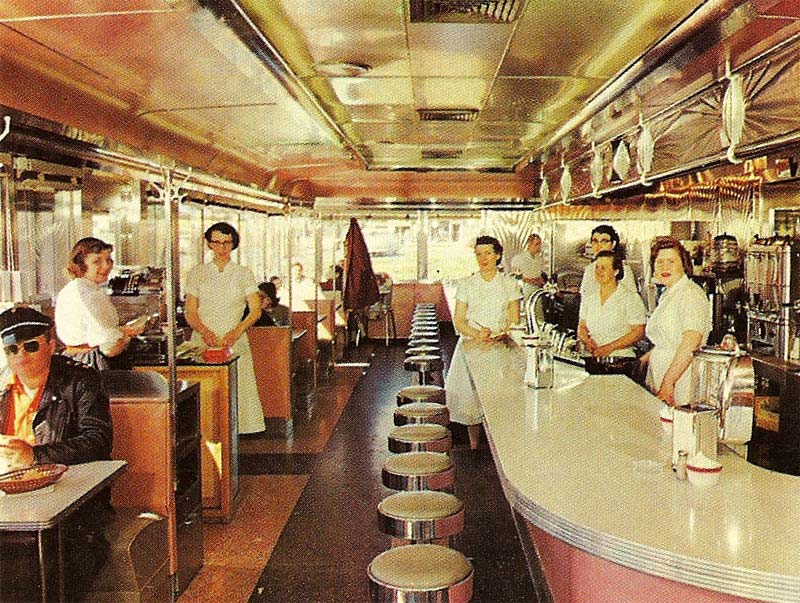 Or the Mark Twain Cafe & Bar: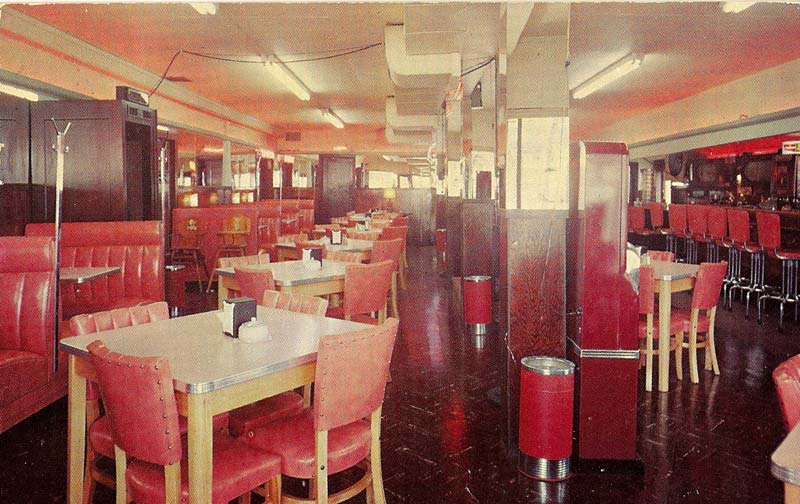 Or the Glass House: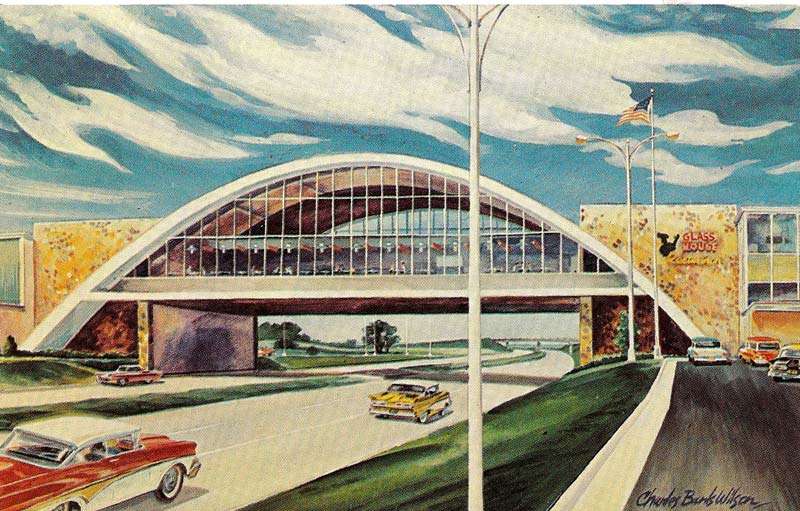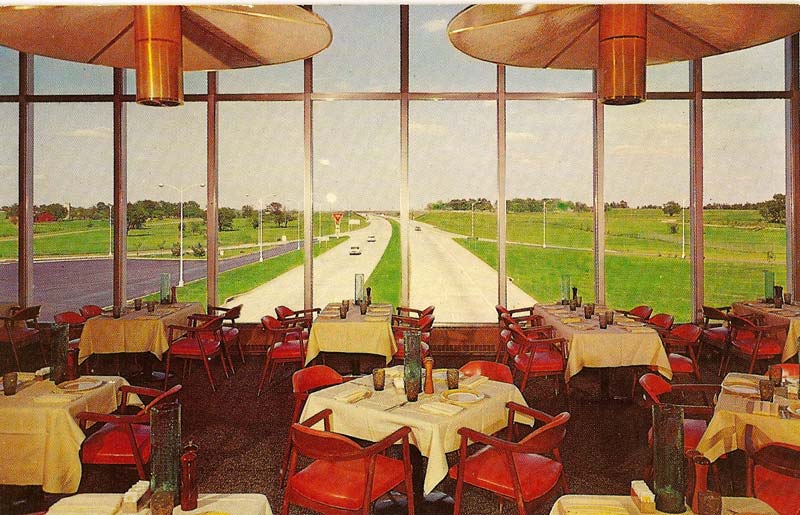 Or many other of the awesome dining establishments listed on James Lileks' website that features, among other things, restaurants from the days before the chains.