body poems: $1
I'd love to have a body poems booth.  Maybe just sit out on the front lawn on nice days with a sign like a lemonade stand that says, Body Poems: $1.  And anybody who needed to tell herself something could just stop by and get painted.  The first time I ever painted words on someone's body, I had this thought: How can I do this for a living?
And then I went to Lovebomb, and a whole group of women agreed to let me paint them. They chose the words, and I did my best to do them justice.  I spent a whole afternoon, there by the beach in the breeze, painting and grooving to people's iPod mixes.  And here's some of what we created that day: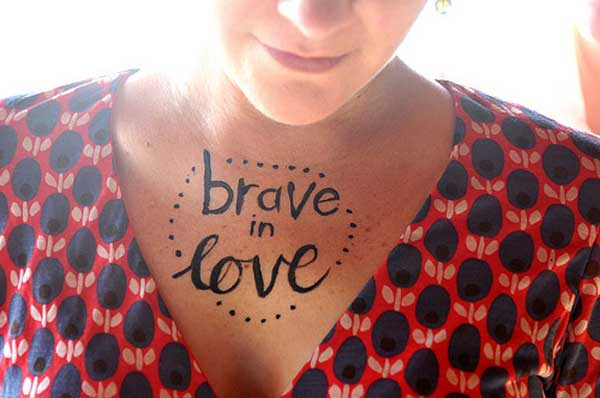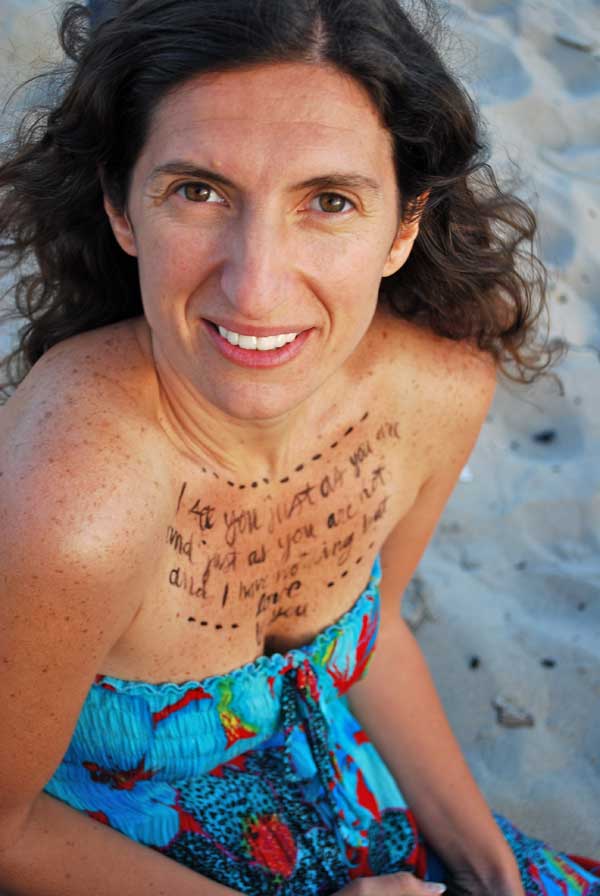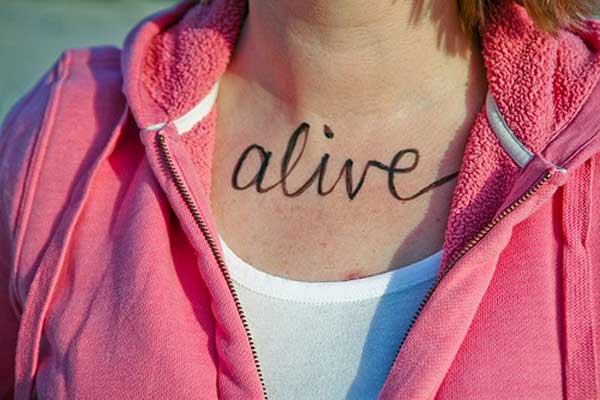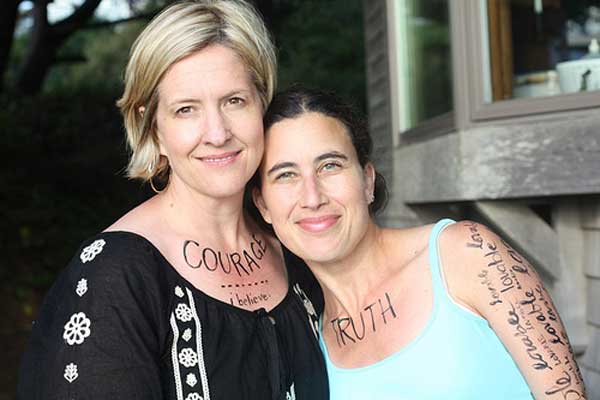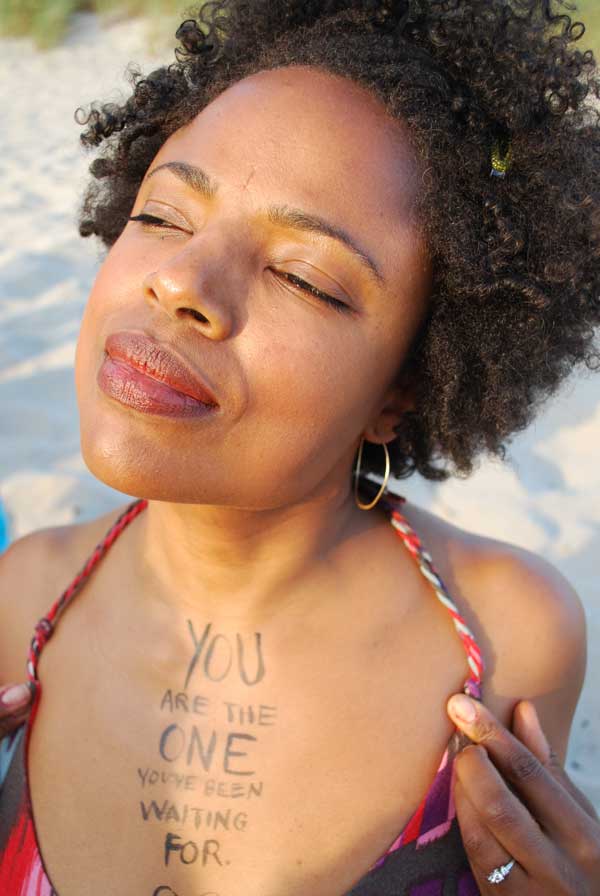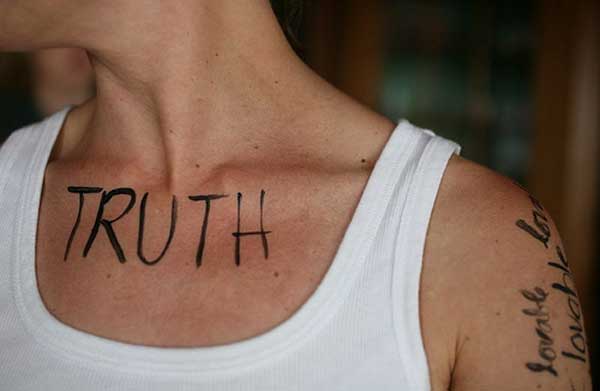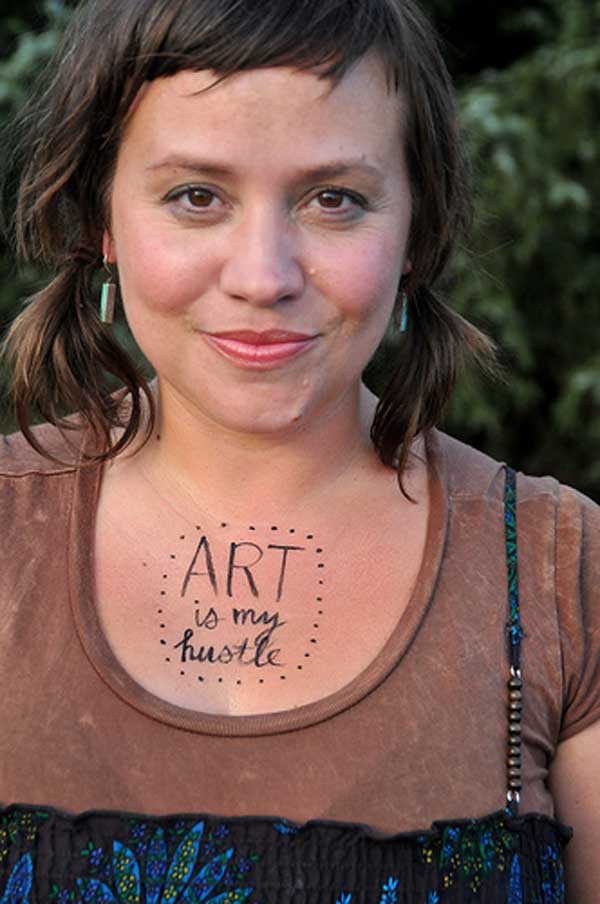 (Photos, top to bottom: Karen Walrond, me, Brene Brown, me, Tracey Clark, Tracey Clark, Karen Walrond.