art for mom 2.0
It's been a long month of sick kids (and parents) at my house.  And even though I knew there would be many, many, many of my favorite people at the Mom 2.0 Summit last weekend, I had to scramble pretty hard to get there.
But I made it.  And it was so good in so many ways.
Something magical happens when you get so many amazing people in one place.  And watching my video up on the big screen at the opening of the conference was pretty magical, too.
I love like crazy the theme of Mom 2.o this year:  What You're Doing Matters.  Partly because I wrote it (and felt so honored that the Mom 2.0 Girls chose it as a theme), and partly because I SO believe it. And seeing the art show, with all those ordinary mom moments from daily life in a place of honor up on a wall in a gallery — it was powerful stuff for me.
Here's the art I contributed: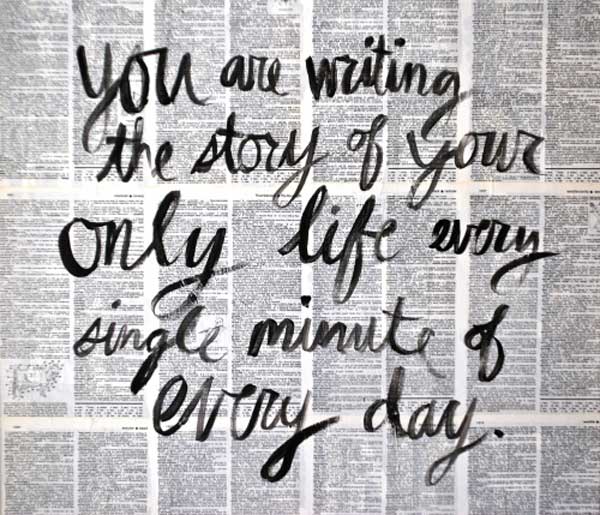 I Mod-Podged old dictionary pages on a canvas and then wrote the words with a paintbrush and black acrylic.  It'll be sold at the Mom 2.o online art auction (proceeds go to Haiti), and I'll post the link when I have it.
By the way, here's the piece of art I meant to contribute to the Mom 2.0 art show: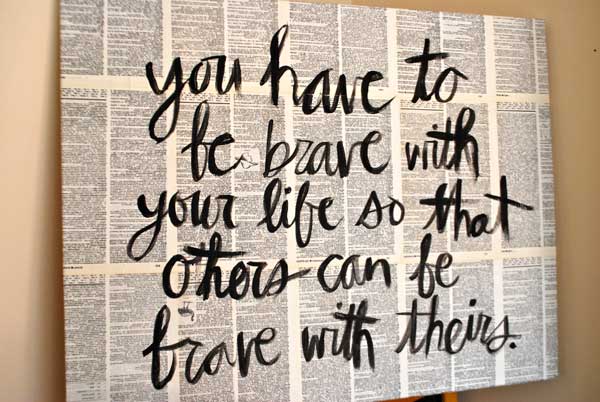 But after I finished it, I was kinda looking at it, thinking, "Not bad!" — when I noticed that little upside-down bird above "brave."  And, yep:  Turns out I painted the words on an upside-down canvas.  Oops.
But I also contributed some other art!  I painted on the women who came to the art show.  Anybody who wanted one got a word — or several — on her body.  Here's the beautiful Laurie Smithwick's arm: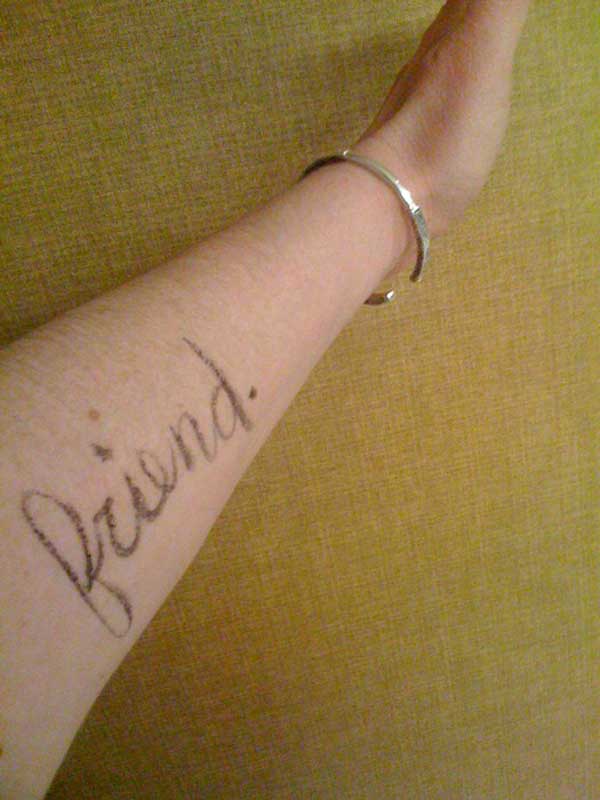 All to say, it was a heck of a weekend.  And that — really and truly — is not even the half of it.