A spirited debut novel with a terrifically appealing voice, a fantastic sense of humor, and a lot of heart, The Bright Side of Disaster reminds us that sometimes it takes the worst-case scenario to show us the best in everything.
---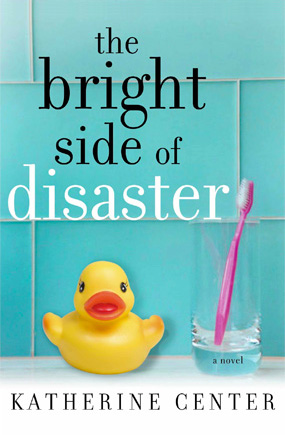 About The Book
Jenny Harris always expected that she'd fall in love, get married, and have a baby–in that order. Now, very pregnant and not quite married, she actually doesn't mind that she and her live-in fiancé, Dean, accidentally started their family a little earlier than planned; she's happy to have so much to look forward to. But Dean–whom Jenny loves enough to overlook his bad facial hair, his smoking habit, and his total commitment to a cheesy cover band–is acting distant, and not in a pre-wedding-jitters kind of way. The night he runs out for cigarettes and just doesn't come back, he demotes himself from future husband to sperm donor.
And the very next day, Jenny goes into labor.
In the months that follow, Jenny must figure it all out on her own—and redefine love for herself. She'll find new joys, even as she struggles to let go of what she wanted. In the end Jenny must choose between the old life she thought she wanted and the new life she's been lucky to find.
Buy It Here
PEOPLE magazine

"A charming debut . . . Cleverly told and uncommonly appealing."

on THE BRIGHT SIDE OF DISASTER

the dallas morning news

"Novels as polished and mature as The Bright Side of Disaster just don't come along very often from first-time novelists or, for that matter, from those with much longer résumés."

on THE BRIGHT SIDE OF DISASTER

BookPage

"Beautifully penned and truly memorable . . . a heartwarming and deeply emotional debut."

on THE BRIGHT SIDE OF DISASTER

bestselling author carrie doyle

"The narrator felt like my best friend, the characters were vividly drawn, the dialogue was spot-on, and the pace had me hooked."

on THE BRIGHT SIDE OF DISASTER

LIBRARY JOURNAL

"Engaging, heartwarming . . . a great book for the beach or summer vacation."

on THE BRIGHT SIDE OF DISASTER

bestselling author carrie doyle

"I couldn't put down The Bright Side of Disaster. Katherine Center is a terrific writer."

on THE BRIGHT SIDE OF DISASTER

"

"Oh, how I love Katherine Center's writing . . . and her newest novel is a gem:

#1 Bestselling Author JODI PICOULT
Praise For The Bright Side of Disaster
"Charming. . . Cleverly told and uncommonly appealing."
– PEOPLE Magazine
"[A] funny and poignant novel about love, motherhood and men . . . Center elevates the subject matter beyond the realm of 'mommy lit.'"
– The Houston Chronicle
"Authentic."
– USA Today
"Center's writing flows effortlessly, drawing the reader into Jenny's story. . . . Beautifully penned and truly memorable, The Bright Side of Disaster is a heartwarming and deeply emotional debut."
– BookPage*
*Names Katherine one of seven new writers to watch!
". . . Bittersweet and utterly authentic . . . Novels as polished and mature as The Bright Side of Disaster just don't come along very often from first-time novelists or, for that matter, from those with much longer résumés."
– Dallas Morning News
"In her stellar first novel, Center paints an accurate and humorous view of motherhood from the physical changes to lack of sleep and exhaustion, as well as the changes in friendships and feelings about men."
– Booklist
"Center's debut is fast-moving and pleasantly diverting, thanks to sharp dialogue and a narrative that's heavier on the sass than the diaper rash."
– Publishers Weekly
"This is a compulsively great read with a truly likable leading lady."
– Canada's Metro News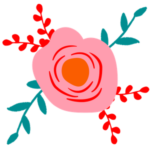 "Love, love love this book. Very well written page turner that gives a great escape, lots of provoking thought and a wonderful frothy story that's better than chocolate mousse."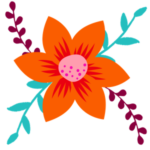 I could not put this book down! I inhaled it in 2 days. I kept having to tell my husband why I was laughing or emotional, but then saying, 'But you have to read the way it's written, because it's so perfect.' I was hooked on every page."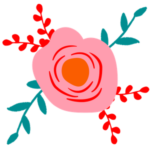 "Loved it! Katherine Center has become my favorite author. I have read all her books and they are all wonderful."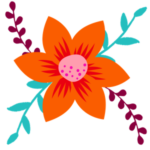 "Wonderful book! One of the few I actually couldn't put down. I was annoyed when I had to actually sleep! Can't wait to read her other books! Beautiful prose, realistic plot, lovely descriptive writing."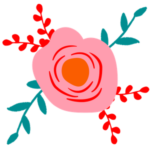 "I loved this book. I absorbed it. There was even a moment when I wanted to grab Jenny and give her a good slap on the face for her bad decision making, and it's been a long time since I cared enough about a character to want to do that."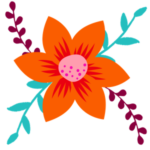 "This book is by far one of the best books I've ever read. It was super easy to read, and I just didn't want to put it down. I fell in love with just about every character in the book . . . that is, except for Dean. This is a definite read!"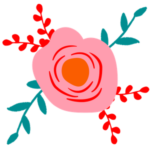 "This was one of the best books I've ever read—and I've read a LOT of books! Funny, poignant and real; the plot moves fast, the protagonist is likeable and all the characters are quirky enough to make you either want to laugh at them or slap them. Sometimes both. I hated to see the book come to an end, and I can't wait until her next one."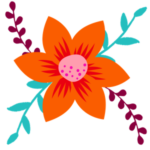 "Katherine Center captured a particular feeling in this book that has made me read it 3 times in the past couple of years. I love this story!"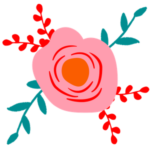 "LOVE Katherine Center! Her characters seem very 'real' to me, in realistic situations. It's nice to have the main character be someone you feel like you could actually know and be friends with. Can't wait for her to release a new book!"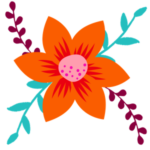 "This was a such a cute book!!! I found myself rooting for the main character throughout the whole story. Definitely shows that even if your life doesn't turn out exactly how you planned it, in the end it could be better than you ever imagined it!"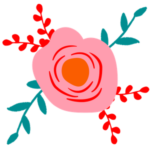 "I gobbled this book down faster than an ice cream cone on a hot summer day! You will not read a more enjoyable, witty, touching, perfectly concluded book this summer!"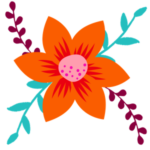 "Loved it, loved it, loved it. As did my entire bookclub. Finally someone who captures the sweet wacky essence of motherhood. I feel heard! And entertained! The story line of this book made it so that I couldn't put it down. I want to sit down and have a cup of coffee with this witty, funny main character."

Read an Excerpt:
Chapter 1
The end began with a plane crash. Just before midnight on a Tuesday in February. A girl I'd never met or even heard of died, along with her miniature dachshund (under the seat) and a planeload of passengers in the kind of commuter plane I'll never fly in again. I've pictured it a hundred times now: the quiet hum of the motor, the sleeping passengers, the sudden jolt, the cabin steward thrown sideways before he could finish his instructions. In my mind, it always looks like a movie, because I have nothing else to go on.
That night, I was asleep, safe on the ground, miles away in Texas in my hand-me-down bed, nestled under a patchwork quilt made out of ties from the seventies.
Since getting pregnant, I fell asleep before the double digits. It was something my not-quite-yet-husband, Dean, teased me about. He was a night owl. And I had been one, too. These days, a month before my due date, I was in bed with my swollen ankles up on pillows as soon as the dishes were done. He was out in the living room with his headphones on, likely playing air guitar.
In a slightly different situation, I would have heard about the crash on the news and thought no more about it. I am sure that girl meant many things to many people. And though I didn't know it at the time, and I would not have recognized her if she'd knocked on my door, she meant a lot to me as well—in a roundabout kind of way.
The day Dean came home from the office with the news, I'd been out in the garage for hours pricing things with little orange stickers. I'd quit my job at a fancy antiques store a few weeks back at the urging of the owner. She knew I was planning to quit after the baby came, but she decided it didn't make sense to wait. She took me aside one morning and said that I was, simply, too big. "When you can knock over a piece of Stickley with your belly," she said, "it's time to call it a day." She gave me some coupons for a mani-pedi, promised she'd always give me her dealer discount, and nudged me out the door.
So I was home. And planning our upcoming garage sale with checklists, spreadsheets, and a color-coded map of my yard. At thirty-six weeks and counting, what else was I going to do with myself?
When Dean walked in with a pizza, I was slumped over the aqua dinette in our kitchen, drinking orange juice and trying for an end-of-the- day rally. He popped open a beer and swigged down about half of it. His tie was wrinkled. Really wrinkled, like it'd been on the floor of his car for days before he'd discovered it. I wondered if it would be my job to see to such things when we were married.
He pulled two plates out of the cupboard, and just as I was thinking how much I loved it when Dean brought me pizza, they slid right out of his grip and shattered on the floor.
"Fuck!" he shouted. "Fuck!" He turned and slammed his palm against the cabinet.
I didn't say anything. After five years with him, I knew to lay low. My best friend, Meredith, and I called these moments "occasional eruptions of inappropriate rage." They were, you might say, a part of his charm.
He pressed his head against the cabinets, and I set about picking up. I had to bend over my belly to reach the shards, which made great clanks as they hit the metal bottom of the garbage can. When I went for the broom, he moved to his chair and sat down. Then he said, "A girl from work died last night."
"Died?" I said. "How?"
"Plane crash."
"Big plane or little plane?" I asked.
"Puddle jumper," he said.
I finished sweeping and leaned the broom against the counter. "Who was it?" I asked, sitting down.
"Just a girl. She worked in graphics." He lifted a slice of pizza and took a tentative bite, as if it might not go down well.
"Was she somebody you knew?" I asked.
"Yeah," he said, mouth full. "I definitely knew her." Her cubicle was around the corner from his, and she—her name was Tara—used to stop in and say hi. She had worked there for a year. She had been planning to come see his band.
We chewed for a while. Then, not sure what else to say, I shook my head and said, "I thought plane crashes only happened to people on the news."
"Well," he said. "She's on the news now."
After dinner, we sat out on the porch swing, as we did many nights. Our house was in one of the few historic neighborhoods in Houston that hadn't been bulldozed for townhomes or mini-malls. By some mystery, folks in our neighborhood were restoring their houses instead of replacing them. Living here was like living in another place in time.
On good nights, we'd go on talking after dinner. But tonight he kept quiet, nursing beer number three. He was holding the memo they'd passed out at work with details about the funeral and where to send donations. It had this girl Tara's picture on it.
She was Asian, with shiny straight hair and kissy lips. The picture was from her company ID photo, but even so, she was smiling as if the guy who'd taken the photo had been flirting with her. She certainly seemed very alive. And she was the kind of pretty that wasn't up for discussion.
"She's pretty," I said, looking over his arm.
"You think so?"
"Dean," I said, giving him a look that said, Come on. At the time, a little lie like that seemed sweet to me. I assumed he was trying to be a good fiancé by pretending not to know she was pretty. Like he only had eyes for me. "Yes," I said. "She's pretty."
"Was," he said.
"Was."
I tried to start up some other conversation after that. I told him that Meredith had bought a leash for her cat. I told him about a report I'd heard on a hurricane in the Gulf. I told him I'd heard a woman singing a version of "Hush Little Baby" on the gospel radio station that afternoon, and the sound had brought tears to my eyes. But the words came out of my mouth and fizzled like sparks before they hit the ground.
Some nights were like this, when Dean just couldn't rise to the conversational challenge. Meredith said he was moody, which was true. But we all had our shortcomings. Still, if we weren't going to talk, I wished he would rub my neck, or hold my hand. But he didn't.
Dean wanted to take a shower, so I followed him inside. I put on my don't mess with texas maternity nightshirt before I headed into the kitchen to clean up, and when I got there, I noticed the girl's picture was on the fridge. Dean had put it up with butterfly magnets, one placed in each corner. Very few things on our overloaded fridge merited more than one magnet. Not our list of frequently called numbers, not the picture of us at a wildflower garden on our road trip to Austin, not the liner notes for Dean's band's only album. But there she was, securely placed and there to stay. I wasn't sure I wanted her there, and I thought about taking her down and sticking her in a drawer with the take-out menus.
But I left her. She had the kind of eyes that followed you around the room. I'd thought that happened only with paintings in museums, but here she was, in my kitchen, watching me. While I did the dishes. While I took my prenatal vitamin. While I did a final sweep for pieces of broken plate. She even watched the door for my return while I took the pizza box outside to the trash. Back inside, I turned the dead bolt, started the dishwasher, and stood with my hand on the light switch. We held each other's gaze for a few minutes, and then I left her in the dark.