I'm keeping a rolling list of Good Things here during the pandemic. I usually keep all the good things I come across on a list and save them for my next newsletter . . . but I just really feel like we need ALL THE GOOD THINGS right now.
I'm calling this list GOOD THINGS FOR QUARANTINE 'cause it's catchy and it kind of rhymes. Of course, not everybody IS in quarantine right now. Essential workers are still going out and risking their own safety for the rest of us (THANK YOU). Quarantined or not, I hope this list can provide comfort and distraction and a little wisdom for all of us as we face this global pandemic alone together.


FOR WHEN YOU NEED
TO WATCH A SCOTTISH SPORTS ANNOUNCER NARRATE VIDEOS OF HIS DOGS AS IF THEY ARE SPORTING EVENTS
DOG VIDEO: Game of Bones
Andrew Cotter is Scottish sportscaster who has taken to narrating his dogs. And it's pure magic.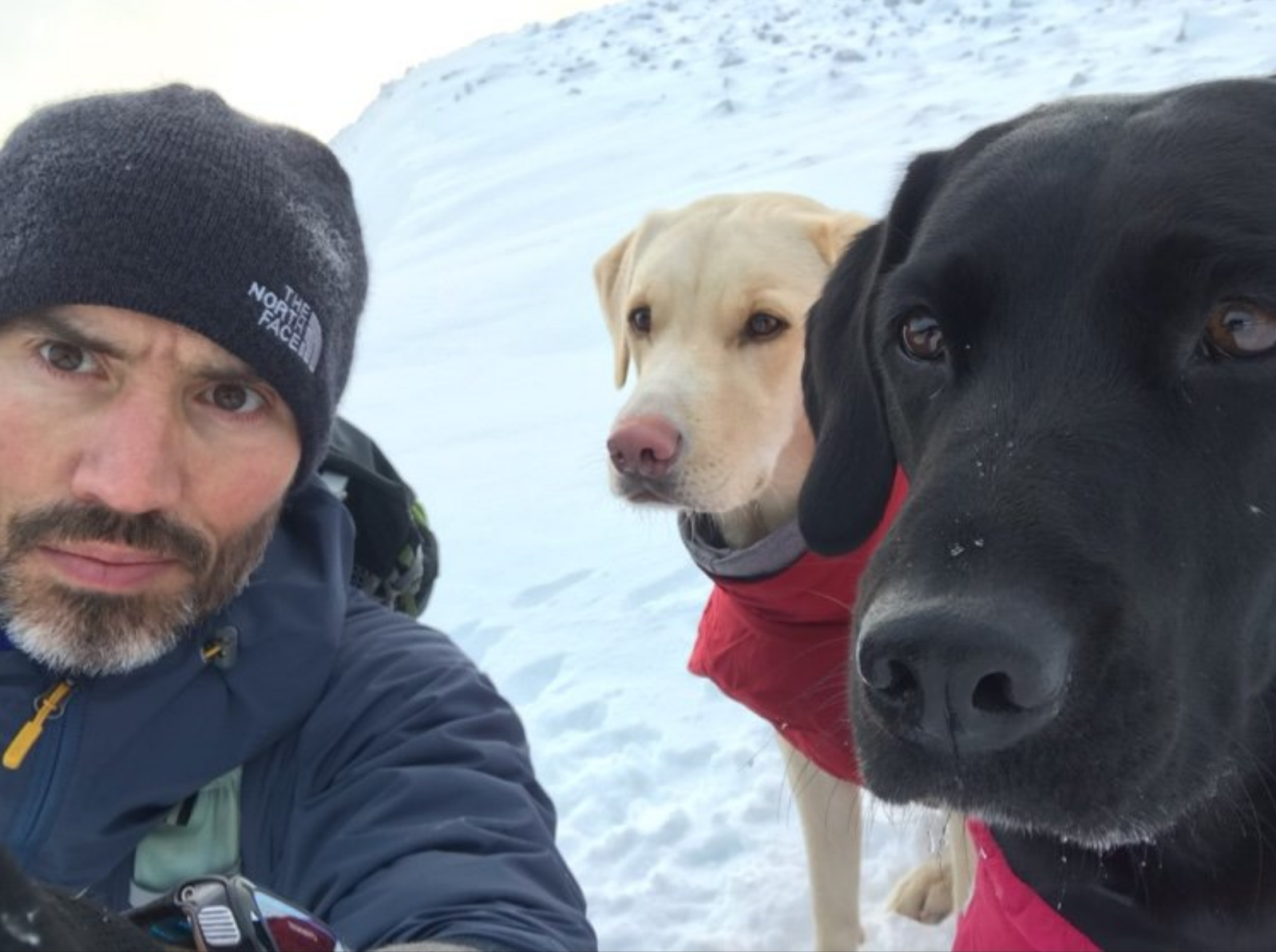 Here's another one on Twitter of the two dogs eating like it's a competition.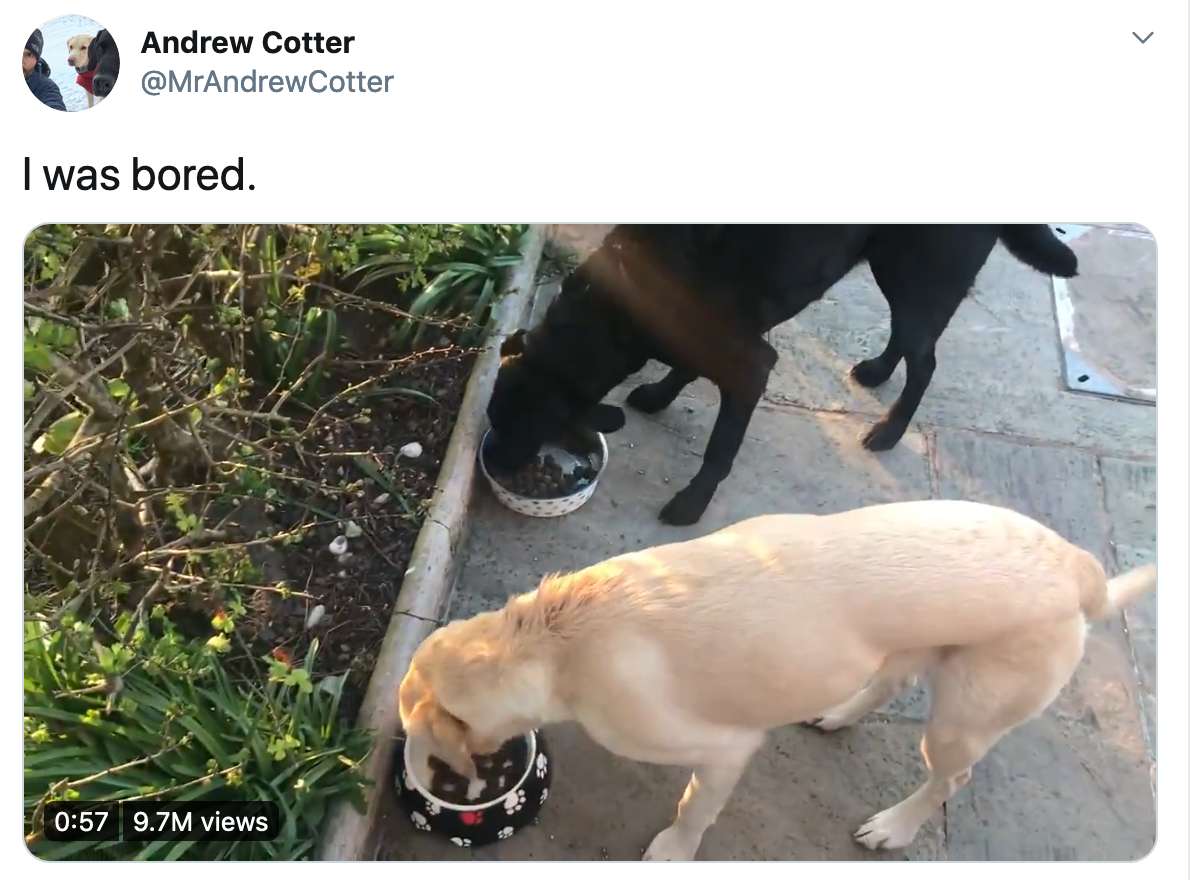 FOR WHEN YOU NEED
TO WATCH YO-YO MA PLAY THE CELLO IN HIS HOUSE
BACH PIECE:
Prelude to Cello Suite No. 1 in G Major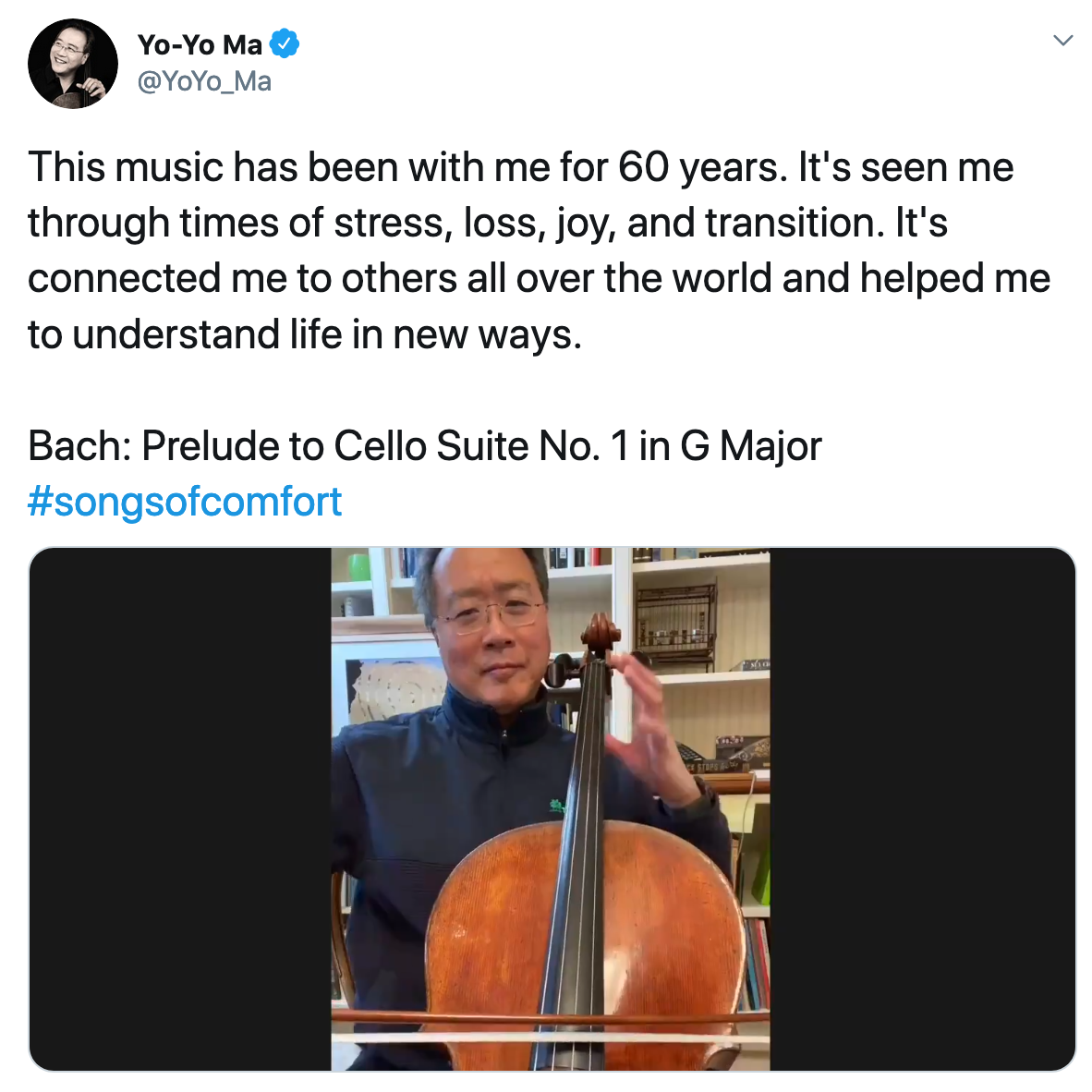 FOR WHEN YOU NEED
PRACTICAL ADVICE ABOUT HOW, EXACTLY, TO BE RESILIENT
WISE BOOK:
What Doesn't Kill Us:
The New Psychology of Post-Traumatic Growth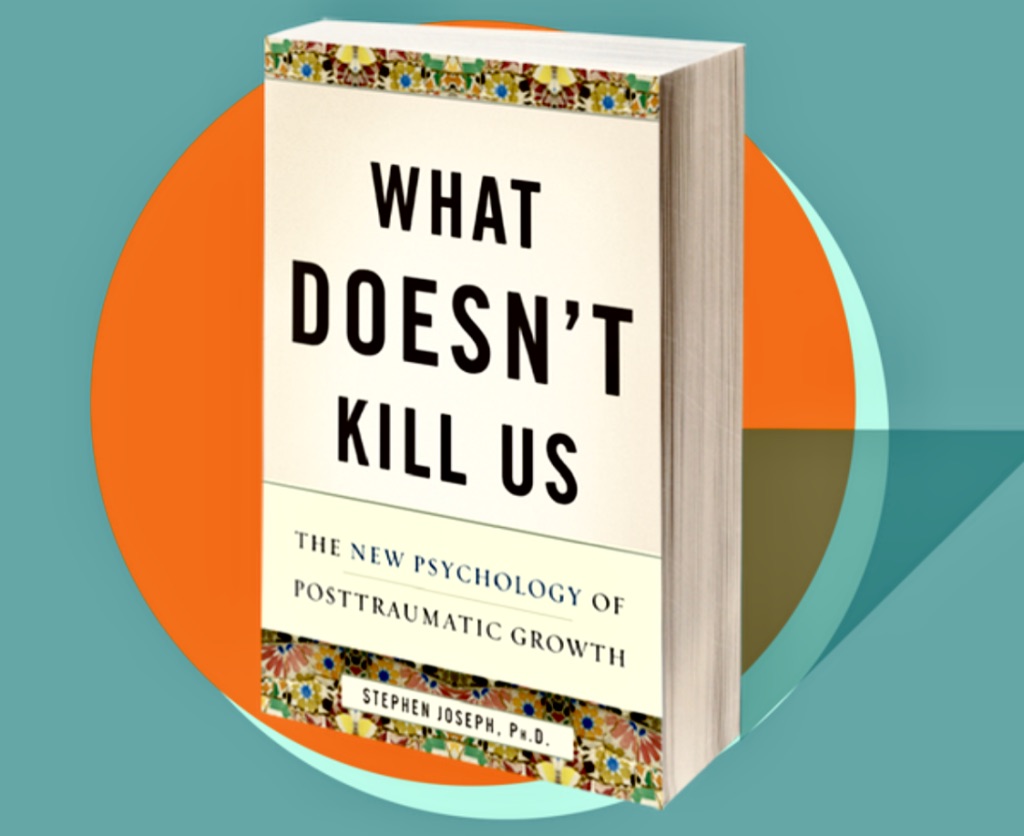 This is one of the wisest, most helpful books I've ever read, and I circle back to lessons from it over and over in my daily life. It's a non-fiction read that tackles how people who are able to bounce back from trauma manage to do it. Basically, it's a manual for how resilience works. I've never been great at reslience myself, but I'm trying like heck to get better at it. One of the many wise arguments of this book is that what happens to you matters, but how you respond to it matters more. If you decide something has ruined your life, then it will. But if you engage in what author Stephen Joseph calls "benefit-finding"—actively looking for good things (even tiny ones) that have come out of any hard situation—it helps you cope, and makes you stronger, and it helps you bounce back. The question he wants us all to ask as we go through hard things is, "How is this hardship making me better?" Worth a read. Eye-opening and paradigm-shifting.

FOR WHEN YOU NEED
TO WATCH STUNTMEN (& women) HAVE FUN IN QUARANTINE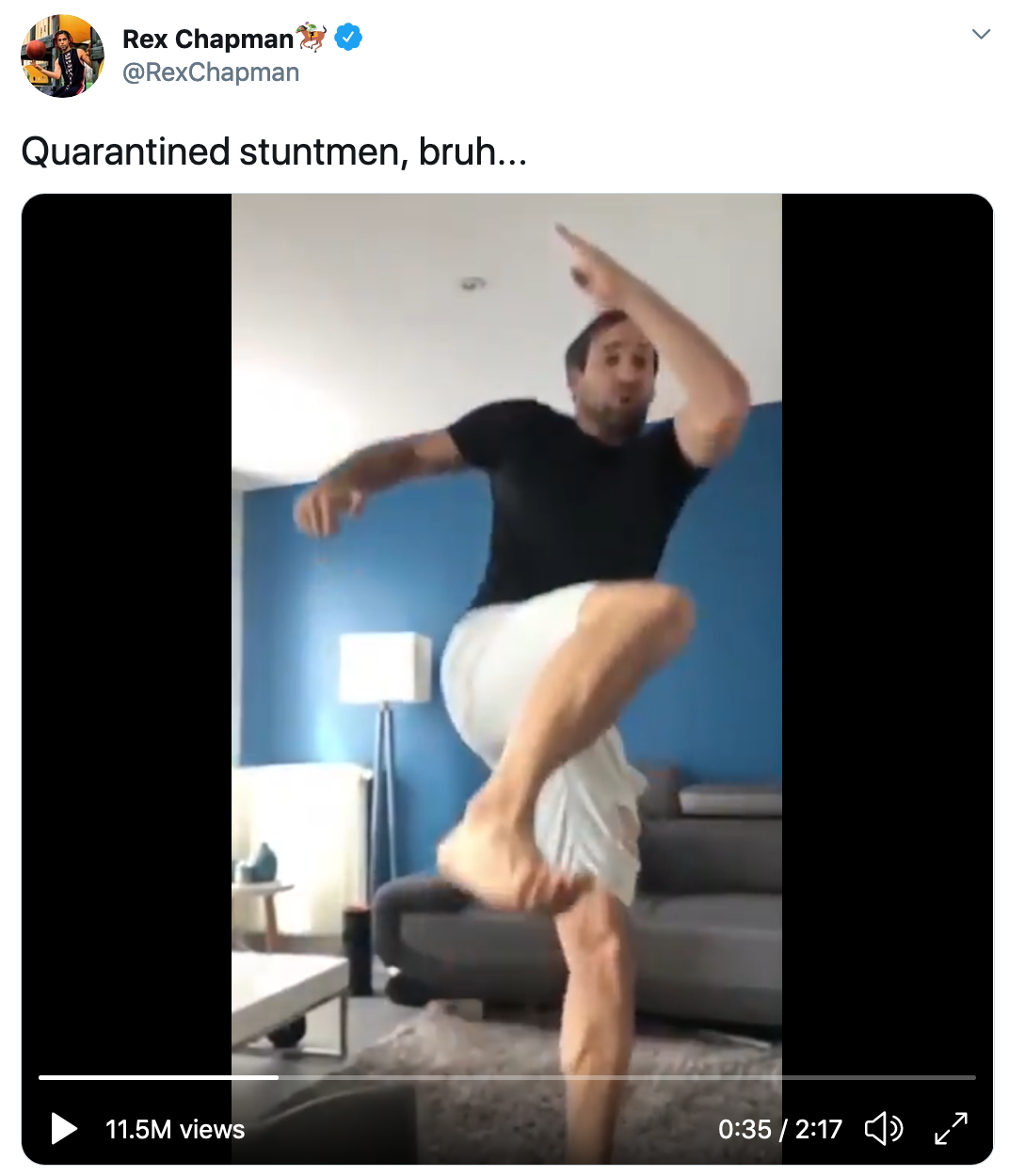 FOR WHEN YOU NEED
TO FEEL YOUR FEELINGS ABOUT THE PANDEMIC:
RADIO SHOW: This American Life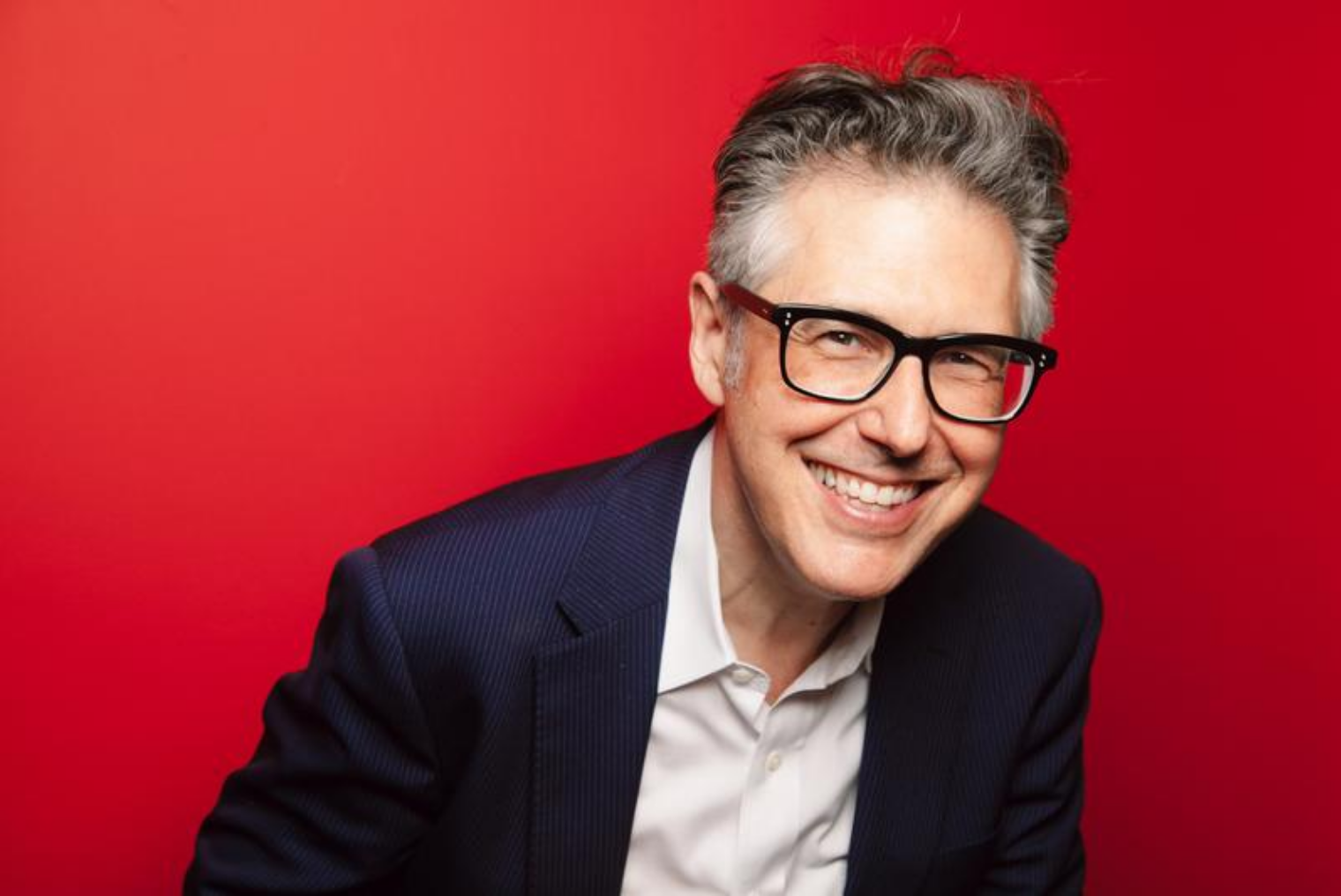 This episode of This American Life is about Coronavirus. Maybe you're sick of the coronavirus already. Maybe the last thing you want to do is listen to a radio program of stories about how the pandemic is affecting people. But I just listened to it and found it deeply comforting to hear voices of other people worrying and struggling with what the world is facing right now. I cried two different times, so know going in that it's an emotional listen.For me right now, that was OK. I needed a good cry. Listen HERE.

FOR WHEN YOU NEED
SOME TIME WITH GOOFY, LOVABLE COPS
SITCOM: Brooklyn-99
Oh, god, this show is funny.

FOR WHEN YOU CAN'T SLEEP FOR WORRY
PSYCHOLOGY BOOK: The Wisdom of Anxiety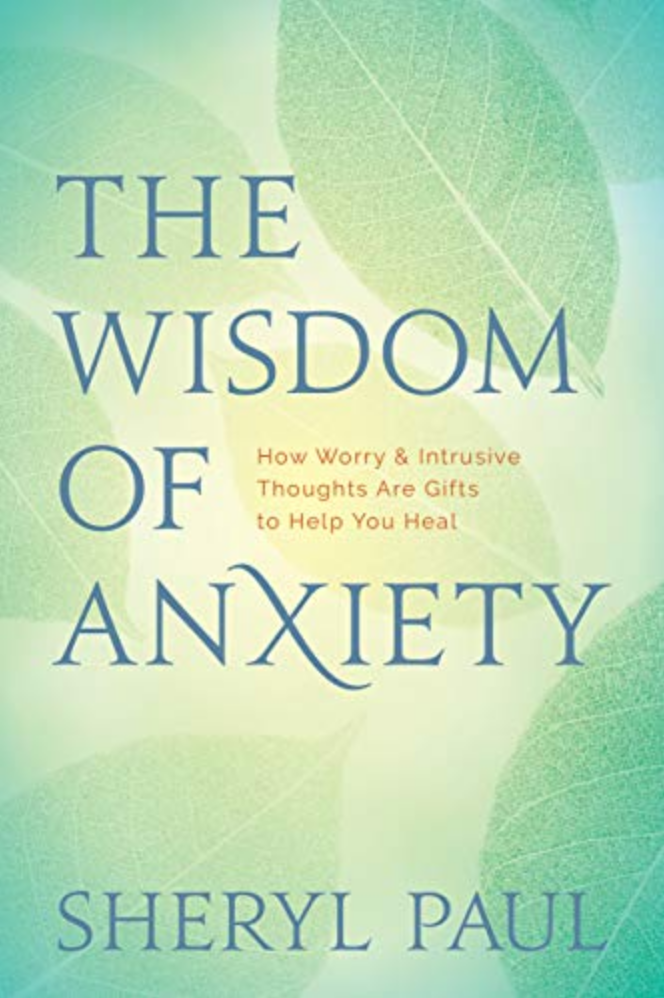 I picked up this book for a friend, and then I wound up reading it, instead. Reading it, underlining passages, and taking notes in the margins. Halfway through, I got busy and wound up grabbing it on audiobook (here it is on LIBRO.fm . . . you can also get it on Audible) to finish and found listening to it to be viscerally soothing. It is easy for my worry-levels to go off the rails, and this book is a calming, insightful and very practical tool for understanding our emotions from the inside out . . . and shaping how we understand them.
Author Sheryl Paul's instagram is also useful and comforting.

FOR WHEN YOU NEED
A K-DRAMA TO BINGE-WATCH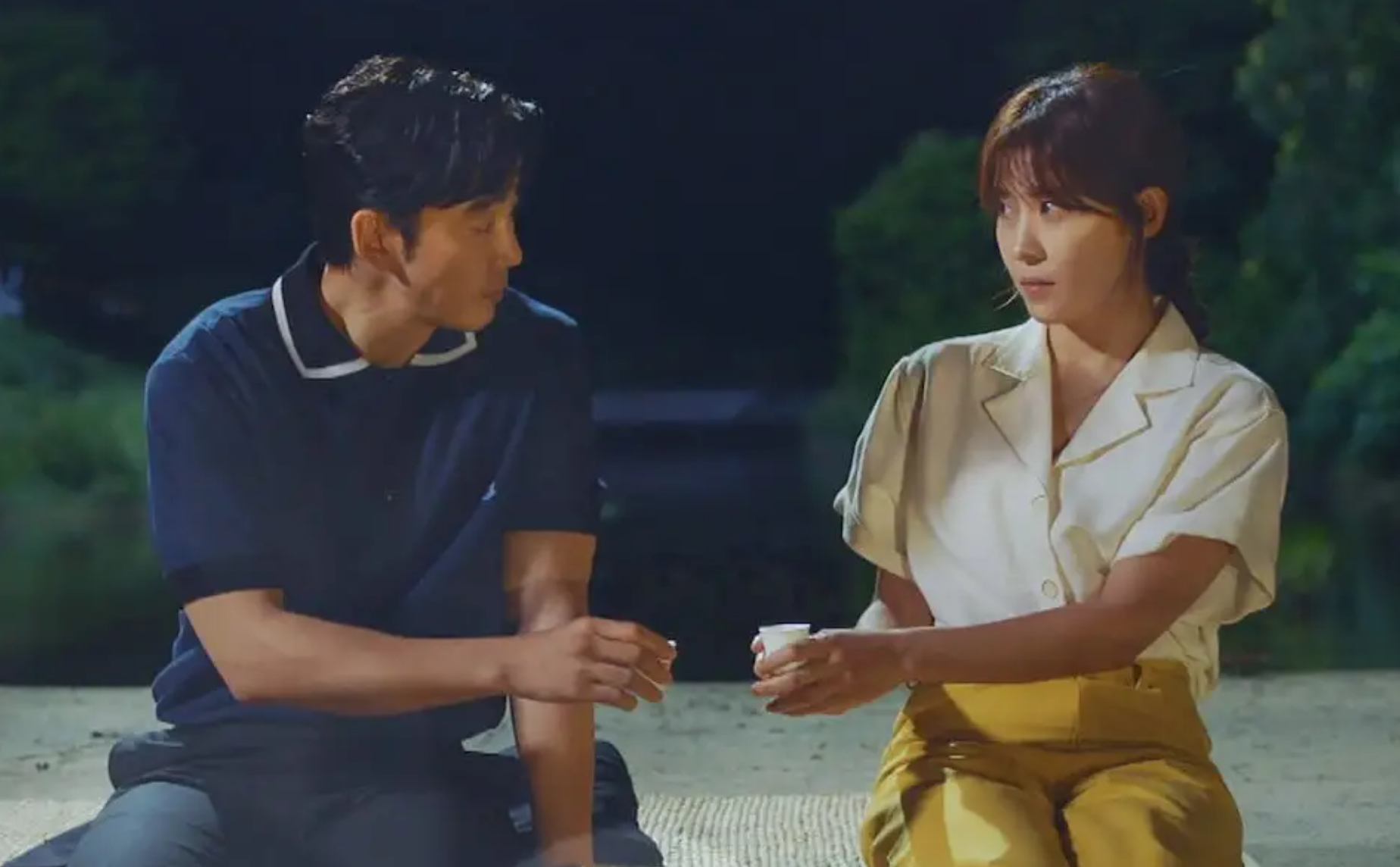 K-Dramas are getting me through the pandemic. So fun. So addictive. So swoonily romantic. I remain obsessed with Crash Landing on You-—as I may have mentioned fifty times in my last newsletter. Here's another K-drama that has a slow-burn love story PLUS lots of totally sumptuous footage of cooking. It also has very moving themes about not taking life for granted that feel especially relevant right now.

FOR WHEN YOU NEED
TO HANG OUT WITH TINA FEY
AUDIOBOOK: Bossypants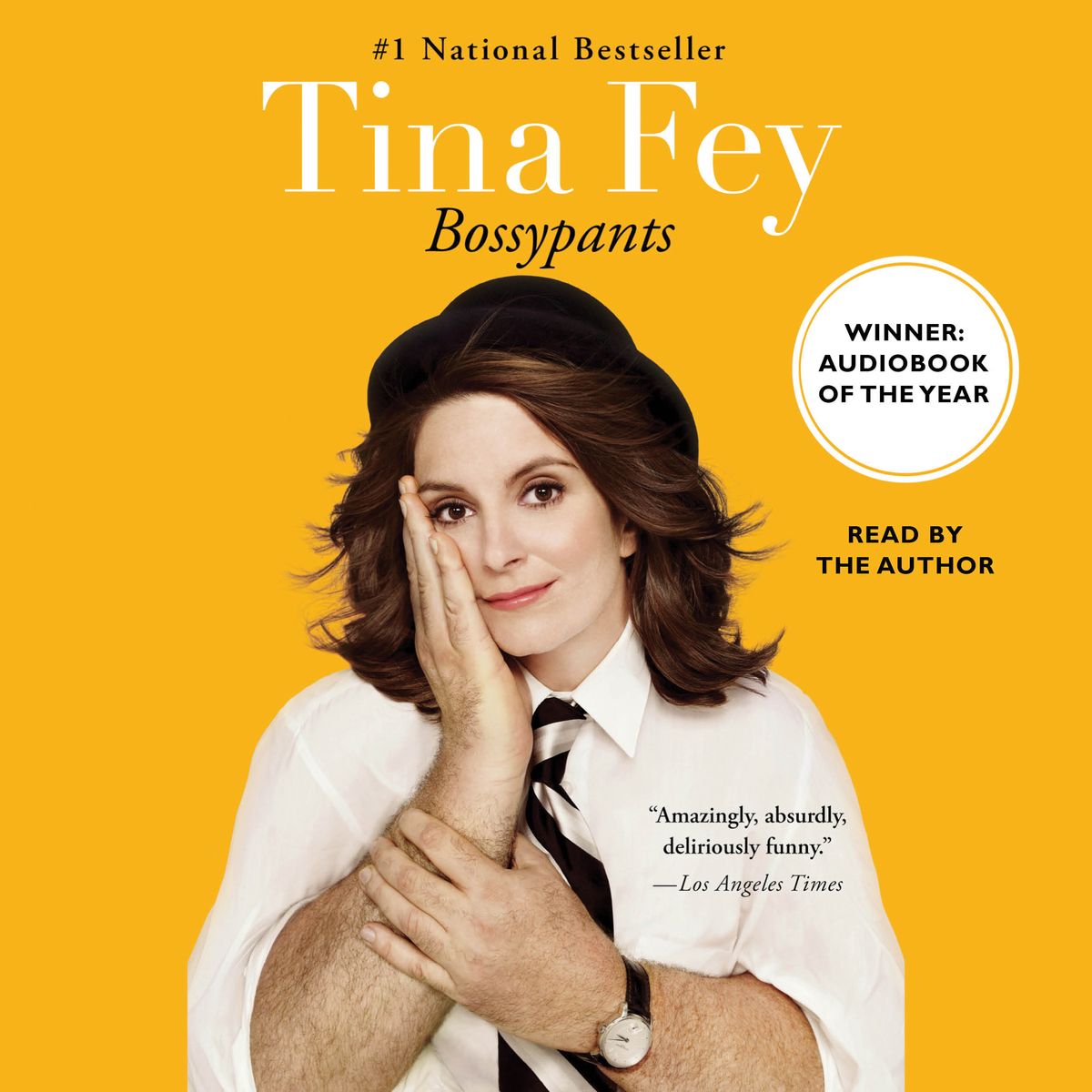 Linking HERE to listen on the fabulous LIBRO.FM, an audiobook streaming service that shares profits with indie bookstores.

FOR WHEN YOU NEED
TO TIME TRAVEL TO THE '80s
ALBUM: Duran Duran's Rio
I've been listening to this whole album–old-school style–over and over as I sew masks for health care workers in my kitchen. I'd forgotten how great this whole darned thing is. Last Chance on the Stairway? Lonely in Your Nightmare? My Own Way? GENIUS SONGS ALL. You can hear the whole album on Spotify HERE.

FOR WHEN YOU NEED
TO FALL IN LOVE
ROMANCE NOVELLA: Lord Dashwood Missed Out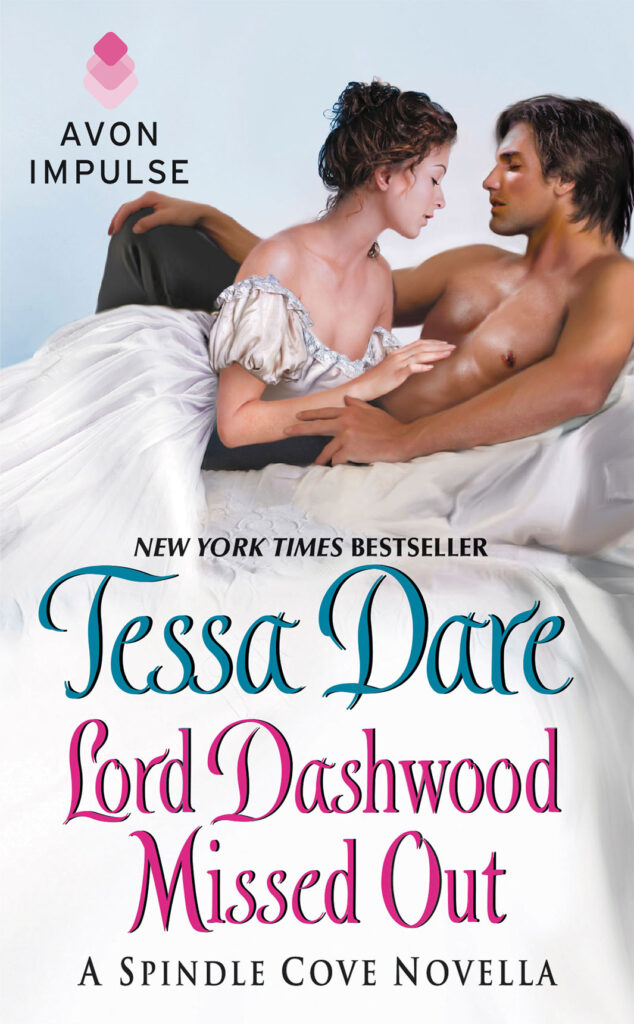 Even though I loooooove historical romance novels, I confess I've never been able to get on board with the covers. Some people lean into the campiness, but I just . . . can't. In fact, my own copy of this delicious novella by one of my all-time favorites, Tessa Dare, has duct tape over the beefcake Fabio guy. Point is: It's what's behind the cover that matters!
If you like love stories at all—and it's fine to just keep on scrolling if you don't—romance novels are the most amazing mood-lifters. I have a personal theory that because they give you simulated feeling of falling love, they actually change the chemicals in your brain–just flooding you with oxytocin, so that even when you aren't reading, you just walk around feeling happy. One of my favorite quotes about writing is:
"A story is something you do to a reader."
DWIGHT V. SWAIN
What romance novels do to you is make you swoon. Fill you with delighted anticipation. Make you happy. And we could all use a little more of that these days, yes?
A note about "historical" romances. They are more romance than history. If historical inaccuracies are going to bother you, be warned. We're all really just here for the love story.
Tessa Dare is an absolute master of relatable heroines who you care about from page one, witty banter, escalating romantic tension, and emotional stakes. Her books are always funny, always romantic, and never dull. She's a national treasure.
One last note: If you've never read a romance novel . . . they can be pretty steamy. This was quite shocking to me the first time I read one—having lived a rather PG-13 reading life before that. If that stuff bothers you, you can certainly skip those pages. But there's a world pandemic going on . . . why would you want to?! Life is short! Enjoy!!

FOR WHEN YOU NEED
SOME OF CARRIE FISHER'S WRY OBSERVATIONS ON LIFE
MOVIE: Postcards from the Edge
This movie was fantastic when it came out in 1989, and it's still fantastic.

FOR WHEN YOU NEED
AN ODDLY SOOTHING PODCAST ABOUT WHAT'S GOING ON WITH CORONAVIRUS
PODCAST: In The Bubble
FOR WHEN YOU NEED
TO HEAR THE TRAGIC BUT FASCINATING STORY OF THE GUY WHO FIGURED OUT WE SHOULD ALL BE WASHING OUR HANDS
PODCAST: RadioLab
Every Day is Ignaz Semmelweis Day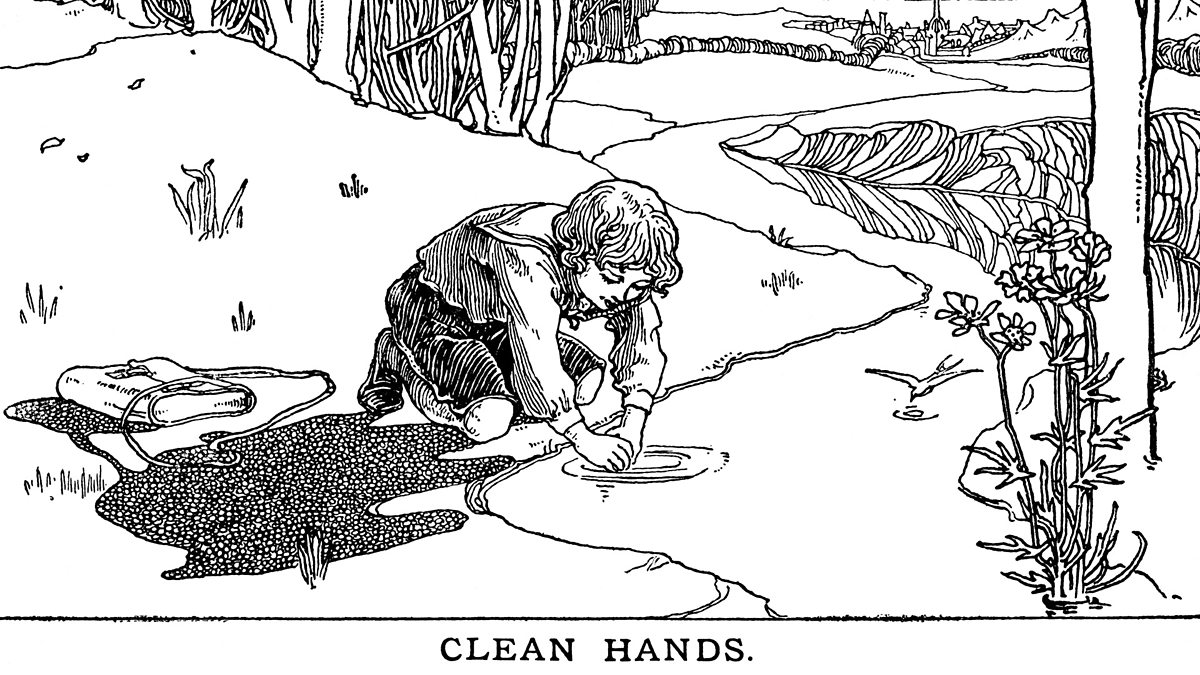 RadioLab is one of my favorite podcasts. I listen to it often while cooking dinner. It has a kind of a science-y focus—but all  told through fascinating stories. This episode about the doctor who figured out about hand-washing before we even knew about germs is utterly fascinating . . . and extra-resonant these days.

FOR WHEN YOU NEED
TO ESCAPE TO REVOLUTIONARY-WAR-ERA CORNWALL:
BBC TV Series: POLDARK
This is the TV series that permanently eroticized the tri-cornered hat for me. If you haven't watched it yet, consider it my gift to you. Totally gripping with luscious sets and scenery, you will not be bored. High caliber escapism.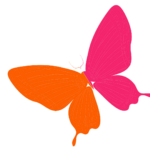 If you like getting good things, join the mailing list! I send out Three Good Things every few months (though it may be more often during the pandemic). Ciick below to sign up!!