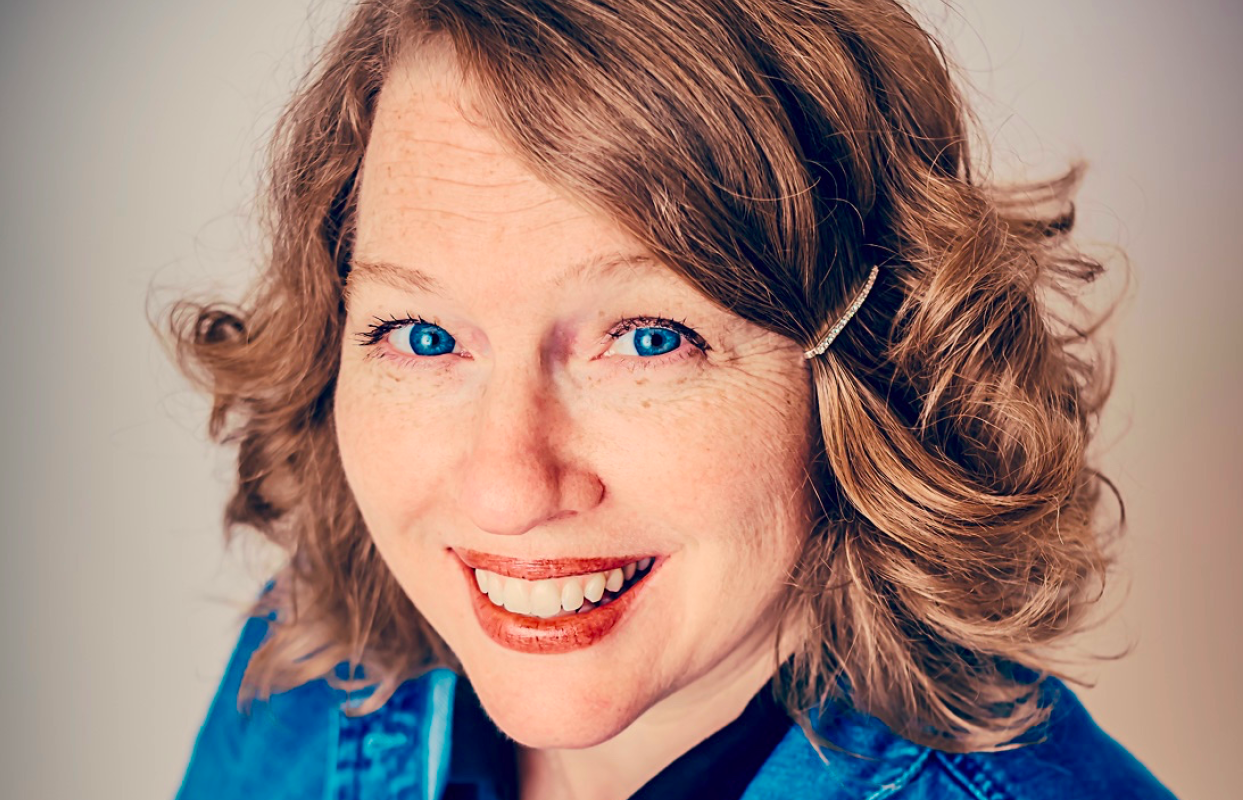 (photo: Skylar Reeves)
New York timesBestselling Author Katherine Center wrote her first novel in the sixth grade (fan fiction about Duran Duran) and got hooked. From then on, she was doomed to want to be a writer—obsessively working on poems, essays, and stories, as well as memorizing lyrics, keeping countless journals, and reading constantly.
She won a creative writing scholarship in high school, and then went on to major in creative writing at Vassar College, where she won the Vassar College Fiction Prize. At 22, she won a fellowship to the University of Houston's Creative Writing Program and moved home to Texas with plans to become Jane Austen ASAP.
Didn't happen quite that way. Of course. Instead, she began a decade of struggling, agonizing, and questioning the meaning of life before finally finding a fairy-godmother-like agent and getting a dream-come-true book deal for her debut novel, The Bright Side of Disaster.
A total happy ending. And also, just the beginning.
Katherine firmly believes that our struggles lead us to our strengths, and the years of not getting published, she's decided, were good for her. They forced her to define who she is and what she cares about. They forced her to figure out why she writes at all. They forced her to clarify for herself what she loves in stories as a reader—to create her own definitition of "good writing" from the inside out.
Katherine is constantly thinking about craft, and looking for stories to admire, and working to get better at storytelling—but she's very careful about what "better" means. For her, getting better as a writer means getting clearer and clearer about what she, herself, loves and looks for in stories—and using everything she knows about writing to do those things in the spirit of service for others.
Katherine believes the single most inspiring thing about the human race is the way life knocks us down over and over and over, but we just keep on getting back up.
She believes the best stories let you get so lost, you forget you're reading at all—and then you find your way back out a little bit changed.
Katherine also believes joy is just as important as sorrow.
That's why her stories are always about resilience and struggle and finding ways to savor life's moments of grace. That's why her characters joke around so much, even in the shadow of hardship. And that's why Katherine will never, ever, run the main character over with a bus in the final chapter.
That's a promise.
Katherine is always looking for reasons to be hopeful, and opportunities to laugh, and ways of getting inspired—both in real life and in fiction. She believes that the only compass you can follow as a writer is to write the story you, yourself, long to read.
(Photo: Skylar Reeves)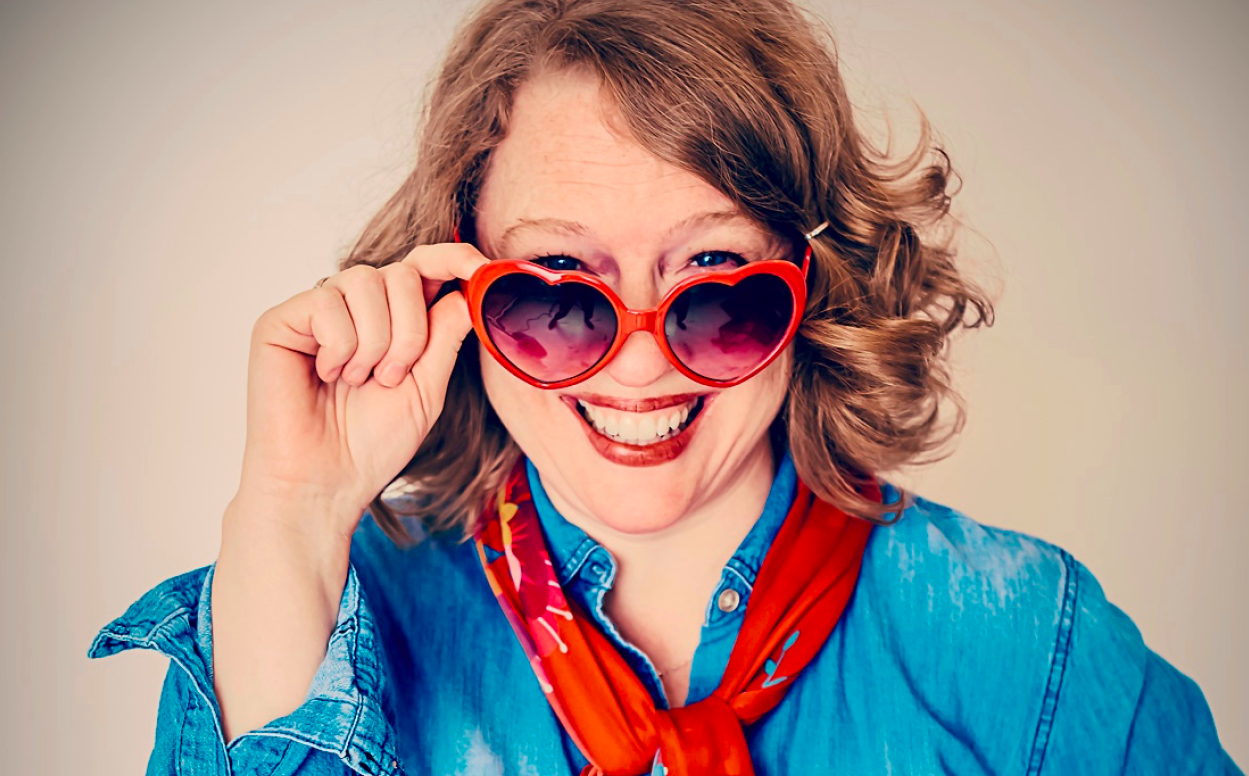 KATHERINE CENTER ON READING FOR JOY:
"So I have this whole theory that we should give ourselves permission to read what we want to read—to follow our own compasses about which stories speak to us at any given time in our lives. It sounds much easier than it is—because we all spent so many years in school, where reading got all jumbled up with being graded, and judged, and evaluated. But the truth is, stories belong to all of us. We live our lives in stories. Mr Rogers* said that play is the work of childhood—but we don't give up play when we grow up. It still matters. Stories are play for adults: They help us learn how to wrestle with big issues in our lives in ways we don't even realize. And when the work we're doing is the right work, the work we need . . . it feels like joy. So read for fun. Read for pleasure. Don't let literary snobbery or the ghost of your high school English teacher** stop you from finding the stories that resonate for—and nourish—you. You are doing important work when you play. Allowing yourself to steer your own reading journey is the most extraordinary act of self-care. Trust me on this. You won't regret it. Read for joy."
* Or maybe it was Jean Piaget! The internet is undecided!
**Said as an English major and a former English teacher . . . and with lots of love for English teachers the world over!!

Official Bio:
Katherine Center is the New York Times and USA Today Bestselling Author of How to Walk Away and Things You Save in a Fire. She's also written five other bittersweet comic novels about love and family, including The Bright Side of Disaster, The Lost Husband,and Happiness for Beginners.  The Lost Husband is currently in production as a feature film starring Josh Duhamel and Leslie Bibb. Katherine's work has appeared in Redbook, O Magazine, InStyle, People, USA Today, Vanity Fair, The Atlantic, Real Simple, Southern Living, and many others. 
USA Today says, "Katherine Center writes amazing heartwarming novels." The Dallas Morning News says, "Reading a book by Katherine Center is like having a long lunch conversation with an old friend you haven't seen for a while — familiar, cozy and satisfying in the most soul-nourishing way." And #1 NYT bestselling author Jodi Picoult says of Things You Save in a Fire, "Just read it, and thank me later."
BookPage calls The Bright Side of Disaster, "beautifully penned and truly memorable." People calls The Lost Husband, "A sweet tale about creating the family you need." And InStyle says of Happiness for Beginners, "If you're anything like us, you'll read this book in one sitting."
Katherine's novels have been published in translation all around the world.  She has won many awards for her work, including the Houston Public Library Foundation's 2019 Literary Excellence Award, the Rose State President's Distinguished Author Award, the Girls, Inc. Strong, Smart & Bold Award, the Writers In The Schools Founders' Award, the St. John's School Maverick Award, and the Vassar College Fiction Prize.
Katherine is also a speaker on writing, and reading, and how the stories we tell impact our lives—and she recently gave a TEDx talk on how stories teach us empathy.  She lives in her hometown of Houston, Texas, with her awesome husband, two sweet children, and their fluffy-but-fierce dog.
SHORT BIO (great for introductions!):
Katherine Center is the New York Times bestselling author of How to Walk Away and Things You Save in a Fire, as well as five others, including Happiness for Beginners. Her fourth novel, The Lost Husband, is soon to be a movie starring Leslie Bibb and Josh Duhamel. Katherine has been compared to both Nora Ephron and Jane Austen, and the Dallas Morning Newscalls her stories, "satisfying in the most soul-nourishing way." Katherine recently gave a TEDx talk on how stories teach us empathy, and her work has appeared in O Magazine, USA Today, InStyle, Redbook, People, The Atlantic, Real Simple, and others. Katherine lives in her hometown of Houston, Texas, with her husband and two sweet kids.
(Photo: Skylar Reeves)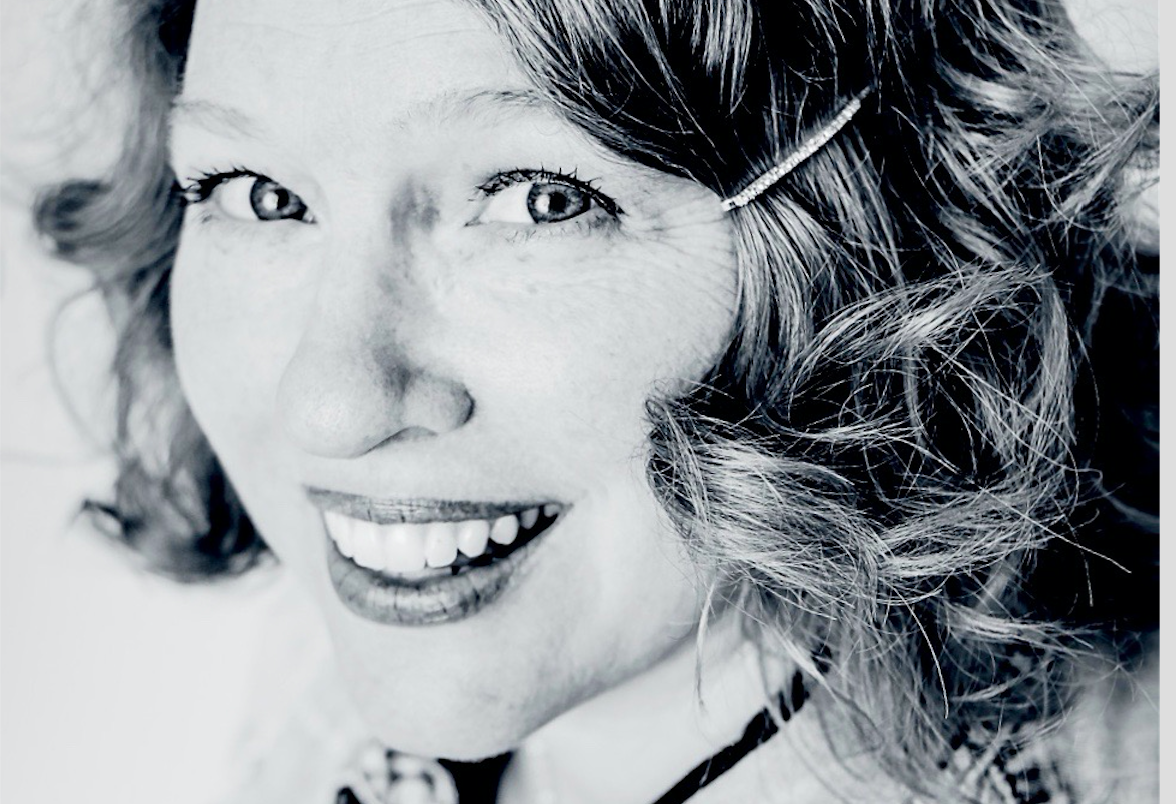 Here's Katherine reading an essay at the book launch for The Lost Husband at Brazos Bookstore in Houston:
Here's a 3 minute video about Katherine's writing process.  Videography by Karen Walrond.
Katherine Center – I WIsh I'd Written That from Writers in the Schools on Vimeo.
Here's a video that Katherine did based on a letter she wrote to her daughter that's had a whole bunch of views on YouTube.  (That's Katherine talking, by the way!)
Watch Katherine's TEDxBend talk on how stories teach us empathy!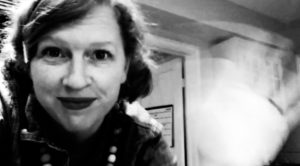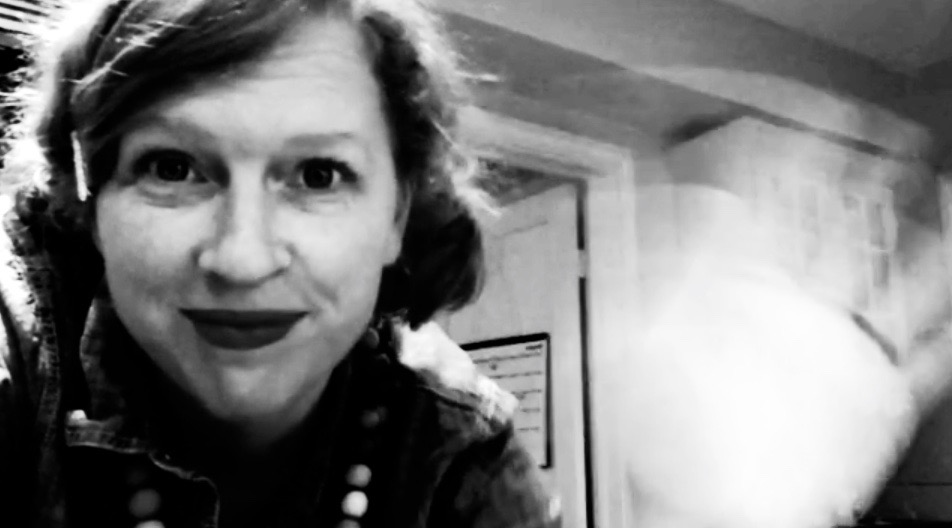 Here are a few features and interviews from around the web:
Houston NPR • Katherine's radio interview on Houston Matters
Authorlink • Q&A on Happiness For Beginners
Bookreporter • Q&A on Happiness for Beginners
The Houston Chronicle • Katherine Center Gets–and Gives–Inspiration From Famous Words
USA Today • "New Voices: Katherine Center"
Houston Chronicle • "Katherine Center's  First Book Delivers"
Brené Brown • "Katherine Center: The Lost Husband"
Culture Map •  "Love on a Goat Farm"
WDAY Radio Interview with Christopher Gabriel
Traveling With T •  Interview with Katherine Center
LitJuice • "Katherine Center on Book Clubs, Social Media, and How to Beat Procrastination"
Success Diaries • "Interview on Writing, Publishing, and Success"
Fargo Green Living • "Four Questions for Katherine Center"
Divine Caroline • "Talking Books with Romantic comedy Author Katherine Center"
Angie Mizzell • Interview with Katherine Center
Readers Read • "Interview with Katherine Center"
Maw Books Blog •  "Nicki Richesin's Interview with Katherine Center"
Trashionista • "Interview with Katherine Center"
Ryan Rice • "In the Car with Katherine Center!"
BlogTalkRadio Interview • "Katherine Center"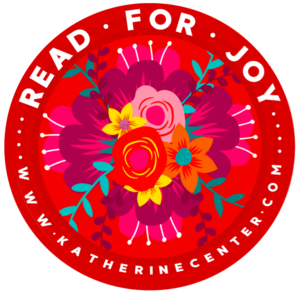 SaveSave
SaveSave
SaveSave
SaveSave
SaveSave
SaveSave
SaveSave
SaveSave
SaveSave
SaveSave
SaveSave
SaveSave
SaveSave
SaveSave
SaveSave